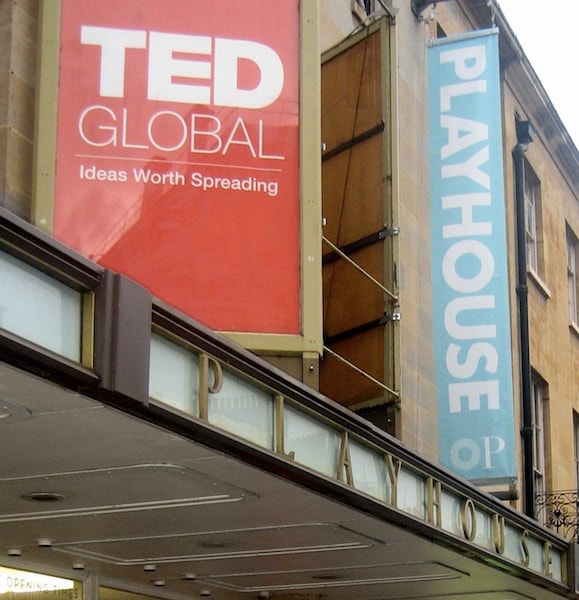 TEDGlobal 2010, themed "And Now the Good News", wrapped up with some good news for Meraki and TEDGlobal attendees using the conference WiFi. As part of the British Telecom Sponsorship team, fellow Meraki engineer Robert Shanks and I were on site to deploy and support the wireless network for this 4-day conference. To make a long story short, the wireless network performed flawlessly, with just over a 1,000 people connecting throughout the conference and transferring over 250 gigabytes of data.
The conference venue, located in Oxford, UK, had its fiber backhaul brought in by BT. The backhaul was then distributed to wireless users in the two main venues of the conference, the Oxford Playhouse and the gala rooms of the Randolph Hotel, through fifteen MR14 dual-radio access points.
We leaned heavily on the Cloud Controller to quickly deploy the network with a small team. Rogue AP detection and automatic channel spreading maintained performance while TEDsters blogged, tweeted, browsed and streamed all at once. While we trusted the Cloud Controller's real-time alerts to let us know about unexpected changes (there weren't any), we also kept tabs on the network's summary report, giving us a good understanding of the overall usage and performance of the network.
Along with performance and usage information, the summary reports confirmed that the device-of-choice for TEDsters was the iPad, with well over 100 using the network. In fact, hand-held devices accounted for over 50% of clients connecting to the network.
We had a great time at TED, and were happy to see the Meraki network being used so heavily.  Thanks to the team at British Telecom for including us!