We are very excited to announce two new enterprise 802.11n access points: the Meraki MR12 and MR16. These new APs offer across the board upgrades over their predecessors, the venerable MR11 and MR14: improved performance, sleeker design, and even a lower price!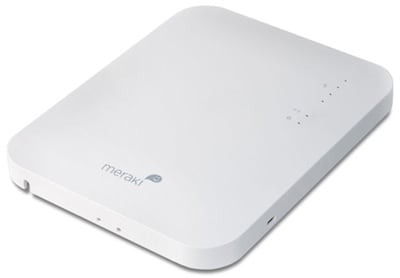 Meraki MR16 ($649)
Dual Concurrent 802.11n for Enterprise/Campus
Meraki MR12 ($399)
Single Radio 802.11n for Small Branch/Teleworker


These are the slimmest enterprise 802.11n APs.  Measuring in at under 1? thin, they blend seamlessly into their environment.
We built these APs with the network administrator in mind, making them as fast and easy as possible to deploy.  The  industrial design makes for easy, 1-handed mounting.  Each box contains a complete accessory kit, with gear for wall, drop ceiling, and desktop mounting.  No pre-configuration is required – just plug the AP in, and it automatically assumes gateway or mesh mode, and downloads its configuration from the cloud.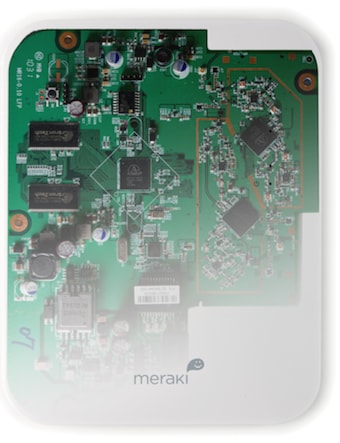 Despite its slim profile and lower price, the MR12 and MR16 are actually more powerful than their predecessors, featuring both increased transmit power and receive sensitivity. Highlights include:
Layer 7 Traffic Shaping
Line rate deep packet inspection engine for application QoS
High Capacity Design
Memory capacity for 100+  simultaneous users
Built-in Policy Firewall
Guest, User and Group Acces Control
4th Generation Chipset
Top of the line 2×2 MIMO with spectrum analyzer and transmit power control
Client Enhancements
Beamforming, Voice/Video QoS, Band steering
Enterprise Mesh
Self configuring, Automatic healing
To top it all off, these are green little APs, with 100% recyclable packaging, 90% recyclable components, and a multi-tenant cloud hosted controller that is far more energy efficient than traditional hardware controllers.
We're incredibly excited about these APs, and the response we've received from our beta testers has been very encouraging. We hope that you like them too!