Power meets simplicity with the Catalyst 9300-M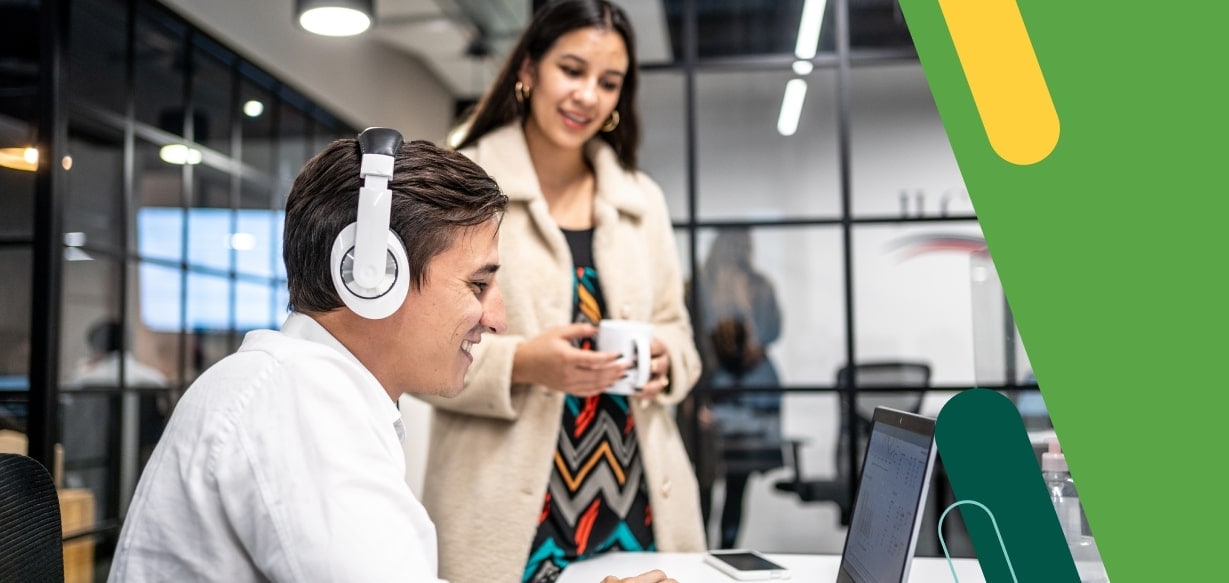 In our recent blog announcing new Meraki cloud-managed switches, we emphasized the role of network performance in elevating the customer experience. An equally important factor in the customer satisfaction equation is the employee experience, which is also driven by network performance in today's digital era. A positive employee experience directly impacts the customer experience. Imagine a retail employee is trying to do a stock check for a customer and repeatedly encounters access errors, or imagine a remote call-center employee who can't access customer data. This creates frustration for both the customer and the employee. 
Reliable and secure connectivity is the backbone of employee success 
Whether you need to encourage employees to return to the office or support a flexible work model, providing them with secure access to relevant information, collaboration, and applications wherever and whenever they need it is critical for job success.   
To turbocharge employee experiences, organizations can leverage new Wi-Fi technologies, such as IoT, to power "smart buildings" that provide seamless collaboration and more safe and secure physical environments. Moving to a smart building approach can be a disruptive process, but it doesn't have to be. The cloud-managed Catalyst 9300-M network switches securely connect bandwidth-hungry devices, e.g., Wi-Fi 6/6E and smart kiosks, with Universal Power over Ethernet (UPoE) and ultra-high performance bandwidth

Benefits of the Catalyst 9300-M include:
Adaptability to changing network needs
The switch supports 60 W UPoE options, allowing for faster deployment through centralized power and network management
With the Port Schedule feature, you can remotely turn ports on and off based on a schedule, saving energy costs when powering devices like smart LEDs or printers
The switch also offers a wide range of mGig speed options and improved physical stacking capacity of up to 480 Gbps, ensuring better throughput for Wi-Fi 6/6E and IoT devices
High redundancy
The switch provides modular uplink options for hardware flexibility and easier management
The Cisco StackPower feature aggregates all available power in a stack of switches and manages it as one common power pool, providing overall campus redundancy while efficiently distributing power and reducing costs
Built-in application layer visibility
The switch offers rich analytics and insights that provide dynamic optimization of network performance and resource utilization, helping to align with employee needs and enhancing overall network efficiency

Scale network security operations with adaptive microsegmentation 
Evolving security policy requirements create constant manual work to maintain compliance and widen skills gaps for both network and security teams. 
Thankfully, the Catalyst 9300-M integrates powerful technology to address these challenges— Meraki Adaptive Policy. By leveraging cloud efficiency from Meraki and the powerful Cisco Identity Services Engine (ISE) to assign security group tags (SGTs), administrators can automatically determine network traffic intent at scale while reinforcing security across locations. Users are dynamically assigned an SGT regardless of the device.   
Back to our previous examples, Adaptive Policy would have enabled the retail and call center employee to seamlessly access applications without being denied. Thanks to Meraki simplicity, Adaptive Policy can effortlessly adapt to and maintain policy changes without requiring network teams to reconfigure switches or manage long access control lists (ACLs) across the network. Mircosegementation has never been easier. 
Adaptive Policy is currently supported with an Advanced license on Catalyst 9300-M, MS390, Meraki access points (MR), and Meraki security appliances (MX), providing a truly flexible and dynamic microsegmentation strategy across your network.   
Sustain operations while enabling innovation 
The experience of your IT teams must also be considered. As the modern network continues to expand, network operations must be optimized to get ahead of changing needs. At the same time, employees need space to innovate in order to build the best network solutions. By combining the power and reliability of the Catalyst 9300 with the simplicity of Meraki, you can complete network refresh projects in days, not months, and streamline network management—all while retaining talent and giving employees back time to focus on strategic initiatives. 
Here are a few capabilities your teams can leverage to achieve this: 
Dynamic topology for instant visibility. Once the switch is connected to the Meraki dashboard, your team gains a dynamic and contextualized view of all device connections and their status. This visibility allows for informed decision-making to optimize network performance and plan resource allocation effectively. 
Remote troubleshooting for faster mean time to resolution (MTTR). With remote troubleshooting capabilities and a guided troubleshooting flow, your team can quickly diagnose and resolve issues. They can cycle and ping ports, perform packet capture (PCAP) testing from any location, and restore services without the need for on-site visits. The dashboard also detects misconfigurations and offers one-click VLAN mismatch remediation. 
Firmware management at scale. Ensure your network is always up-to-date. Easily review, schedule, stage, and update firmware from an intuitive dashboard or automate the process with an API. 
Watch our video to learn more:
Save time, effort, and operational costs with Meraki 
Ready to transform your employee experience and boost IT team productivity? Jump-start your cloud journey today with powerful Catalyst 9300-M switches for advanced networking and security. Visit our Meraki switching page and learn how Meraki makes it effective to manage and monitor your end-to-end network across locations with one powerful, intuitive dashboard.