Check out the new Cisco Meraki MS130, MS130R, and Catalyst 9300-M switches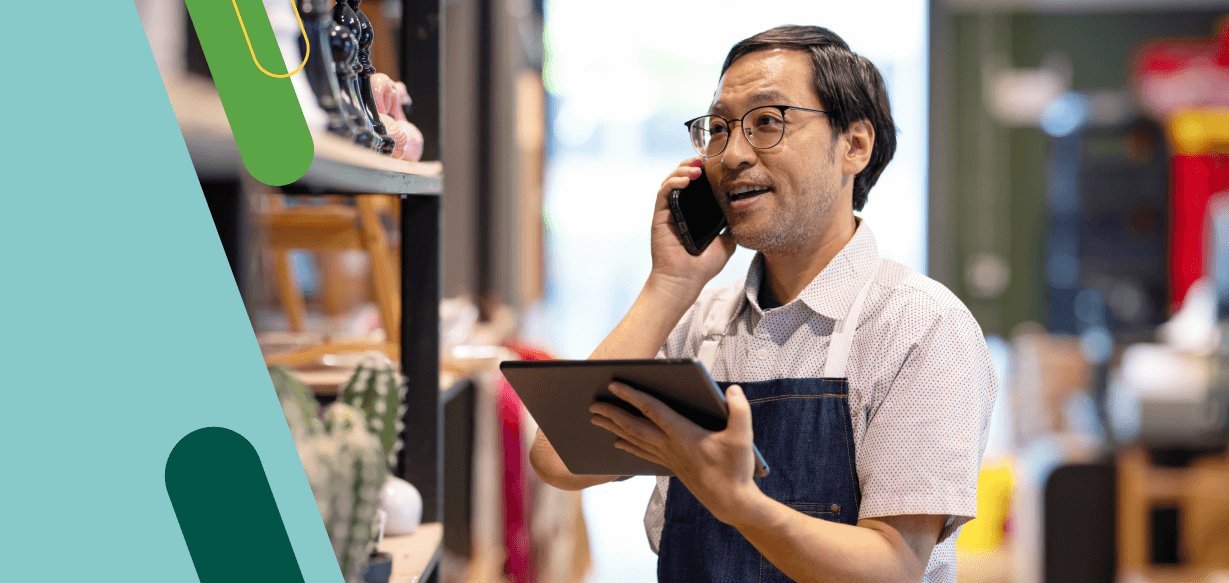 Imagine a customer walks into your retail location and effortlessly connects to fast, secure Wi-Fi on their phone. Instantly, their app engages them with tailored location-specific information like available coupons and new products, all based on personal preferences and buying behavior. When they're ready to check out, they skip the register and leave without the wait thanks to cashierless checkout, enjoying a truly convenient and frictionless experience.  
Creating such exceptional customer experiences is vital in today's competitive business landscape. But behind the scenes, achieving this requires a robust network, integrated IoT devices, and an immense amount of data traveling the network in real time. The rapid advancement of AI-powered experiences—from hyper-personalization to in-store augmented reality (AR)—has opened up countless possibilities, but it has also placed a significant strain on network infrastructures (and the IT teams who support them). 
Your customer experience is only as good as your network 
To deliver exceptional experiences across every touchpoint and every location requires simplifying network operations. A Cisco cloud-managed network enables you to ditch silos and provide reliable, high-performing connectivity at any site, no matter how remote. This allows your employees to unlock productivity and collaborate faster, resulting in better interactions and faster problem solving for your customers.  
Simplifying network operations allows your team to shift from keeping the lights on to delivering innovative, seamless experiences to customers.  
Powering more possibilities starts with scaling the network across locations 
To empower networking teams with more connectivity and flexibility without costly overhead, Cisco is introducing a new, versatile Meraki switching lineup: 
MS130: Cost-effective mGig access switches for remote branches and small/medium campuses 
An extensive product family with 8/12/24/48 port options in compact and full rack size  
Perfect for connecting and protecting retail point of sale setups, physical security, video conferencing/streaming, or higher bandwidth Wi-Fi deployments, all while reducing operating and deployment costs 
MS130R*: First Meraki cloud-managed ruggedized PoE switch for harsh hot/cold/tight environments 
Extends reliable PoE power and connectivity with IP30 protection and extreme temperature (-40 °F to 158 °F) support.  
Ideal for outdoor cameras and access points in temperature-challenged environments like parking lots (for physical security and/or seamless curbside pickup), menu board setup,skiing resorts, and pop-up events 
Catalyst 9300-M* switches for large campuses 
These switches combine the power of the industry-leading Catalyst switching portfolio with the scalability of Meraki cloud management   
With the Meraki out-of-box experience, your team can maximize operational efficiency from day 0 and scale faster without compromising performance  
* Available in late 2023 
Protect networks and privacy at scale with intelligent, intent-based security  
Just like the retail experience we mentioned, these new applications can create a surge of devices accessing the network.  
It is crucial to have granular visibility and control over network traffic and access to protect data and ensure compliance from core to edge. Powered by Cisco TrustSec Security Group Tags (SGT) technology, Adaptive Policy dynamically identifies and enforces security policies for users, devices, and applications with network-based micro-segmentation.   
We are thrilled to extend Adaptive Policy hardware support** to MS130 mGig models, MS130R, and Catalyst 9300-M, enabling you to safely reduce the attack surface across different environments at scale.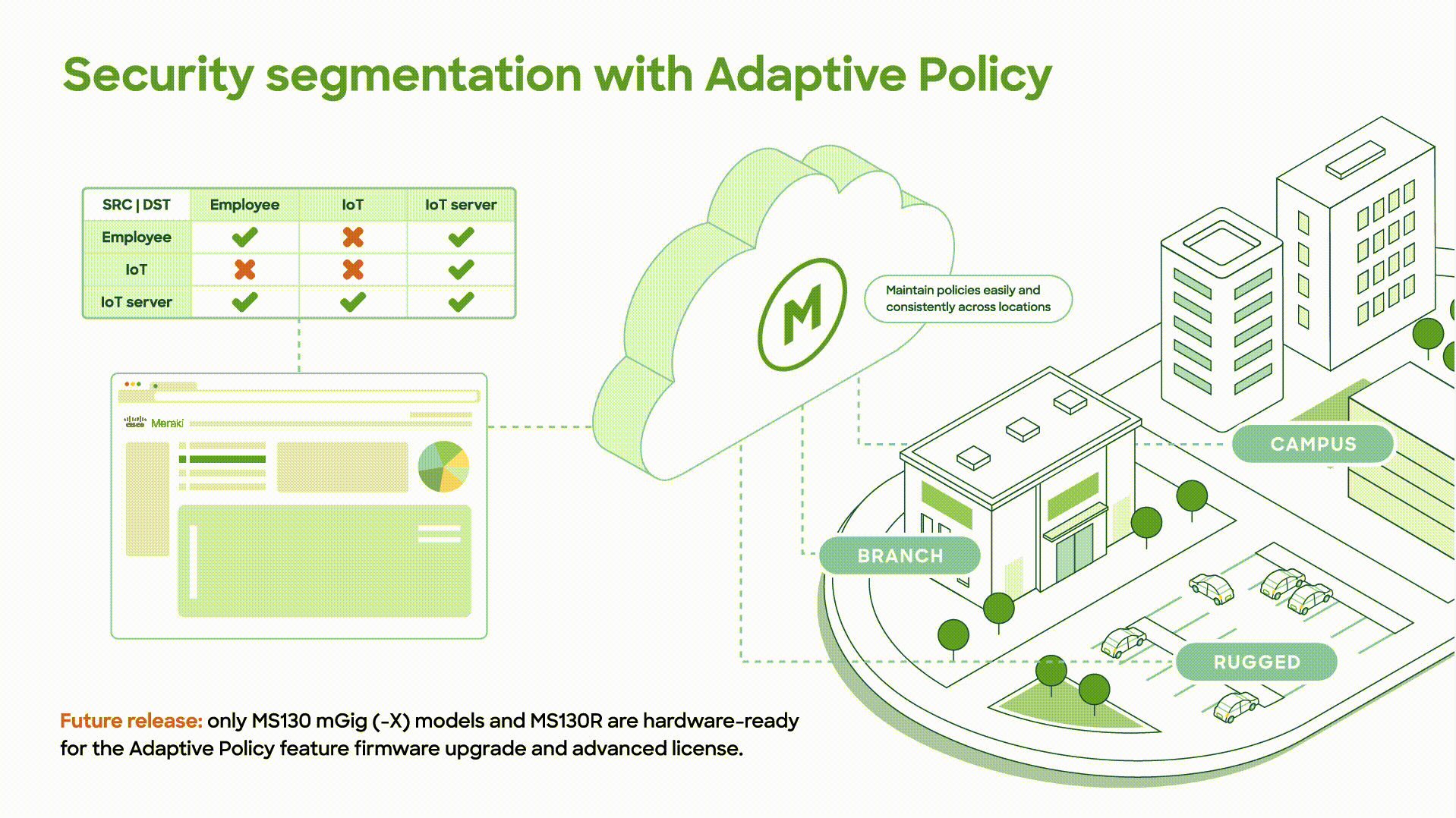 Speed innovation with simplified, smarter cloud-managed networks 
The true magic of Cisco Meraki starts even before the package arrives at your site. With true zero-touch provisioning, large-scale deployments can be completed in minutes, saving time and cost without dedicated on-site IT staff.  
All Cisco Meraki solutions can be effortlessly managed through the same intuitive cloud-managed dashboard, providing your network team with deep contextualized visibility and remote management without complexity or additional operational costs.   
Learn more  
Talk to your Cisco Meraki account team today. Register for our webinar to learn more about how these new Meraki cloud-managed switches deliver enhanced connectivity, increased flexibility, and reduced overhead, empowering your organization to expand the possibilities of the customer experience. 
** Adaptive Policy currently only supports MS390 and Catalyst 9300-M with an Advanced license. MS130 mGig (-X) models and MS130R are hardware-ready for the Adaptive Policy feature, with a future firmware upgrade and advanced license.