Think beyond your legacy infrastructure to prepare your business for growth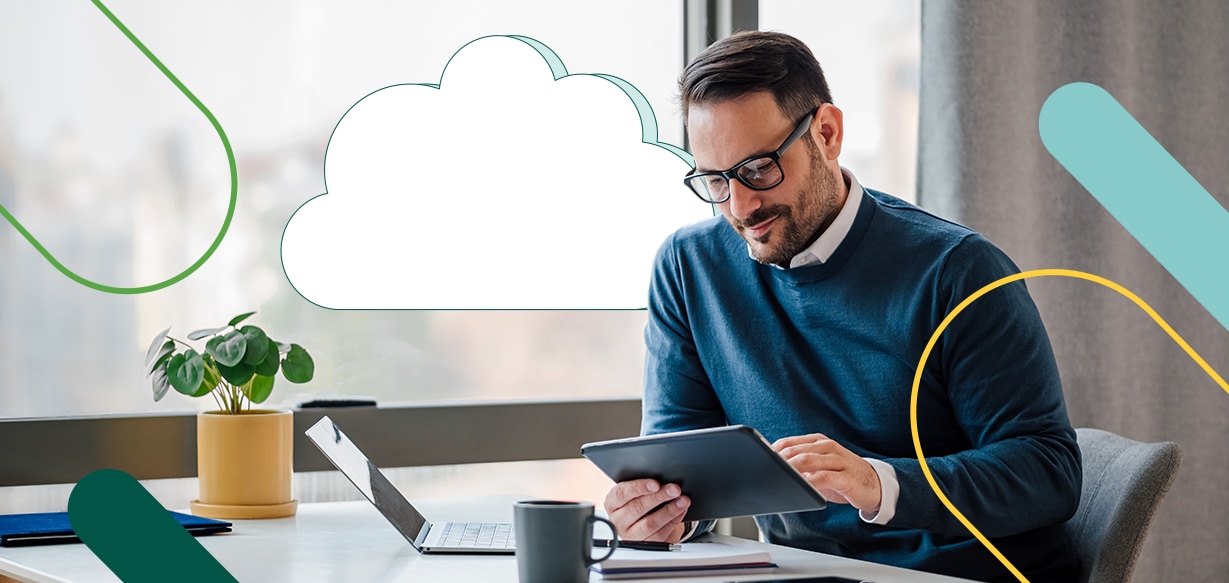 Digital transformation has become an imperative for organizations striving to stay competitive. Adopting a cloud-first strategy is a key enabler according to a recent Tech Target Enterprise Strategy Group survey.
Here are key insights from the survey that will help you better compete and grow no matter your industry or the size of your IT team.
Your digital transformation journey should lead to better experiences
There are three milestones to successful digital transformation, as a recent survey from TechTarget's Enterprise Strategy Group highlights: becoming more operationally efficient, developing new data-centric products and services, and delivering better and more differentiated experiences for customers.
A cloud-managed platform places customer and employee experience where it belongs—as a critical strategy to drive business growth. While boosting efficiency and innovation are key motivators for digitalization, it's people and their experiences that are the underlying drivers of success. A cloud-based network enhances customer and employee experiences, creating visibility and connectedness across every step of their journey.
"Cloud-enabled strategies to accelerate digital transformation and support hybrid work are differentiators that set businesses apart and enable a unified customer experience. Treating these concepts as key business goals integral to long-term growth is how I see executives leading their organizations to success."

Lawrence Huang, SVP/GM, Cisco Networking Experiences – Meraki & Wireless  
Many challenges, one cross-industry solution
Embarking on a successful digital transformation journey can seem daunting. Business and IT leaders across industries face many of the same challenges that inhibit transformation, and the ability to overcome and solve for those challenges is often guiding factor when deciding how to modernize business systems. Tech leaders face friction as they try to navigate IT complexity, meet security and compliance demands, and gain visibility into useful data. While these hurdles vary in height by industry, there is one unifying solution across industries: a cloud-first strategy.
No matter your industry, breaking away from an outdated IT infrastructure can free your company from legacy systems and technical debt. A cloud strategy opens up new areas of opportunity by providing access to innovative new technologies and services that keep your company agile and resilient.
Drive greater operational efficiencies for improved agility and resilience
CEOs and tech leaders are choosing digitalization to prepare their organizations for economic unknowns and security threats. A thoughtful digital transformation strategy addresses the needs of security and compliance, infrastructure and operations, and workplace flexibility by offering resilience and a foundation for growth.
Cloud-enabled technology like AI-powered network optimization and predictive analytics saves time and drives cost savings, operational efficiency, and productivity. A single unified cloud solution can simplify and modernize in the present while future-proofing for continued growth.
"Organizations must be able to move quickly to seize opportunities ahead of the competition. Cloud services have an important role to play in making the business they serve more agile and, therefore, more likely to succeed."

Gartner, 6 Steps for Planning a Cloud Strategy 
Industry-specific use cases, like at-home patient monitoring in healthcare or seamless delivery services from digital storefronts in retail, are all made possible thanks to cloud-first digital solutions that empower organizations to automate and scale.
Across industries, organizations can increase the productivity of workers with elevated capabilities that deliver enhanced experiences to employees and customers faster. Read the whitepaper for a more in-depth exploration of the benefits of a cloud platform.
Make cloud-enabled advantages your differentiator
A cloud strategy prepares your business for future risk and empowers your organization to move with agility and maintain a competitive edge. In a recent interview with Forbes' Editor-At-Large and Global Futurist, Rich Karlgaard, Lawrence Huang, Senior Vice President and General Manager of Cisco Meraki Wireless discussed how cloud-activated resilience is a business differentiator. Implementing a centralized architecture where you can deploy security policies end-to-end, have data insights and visibility site-wide, and adapt to your customers' needs with speed and efficiency provides a springboard for you to further define your own unique business differentiator.
Infuse innovation with transformational change
Transformational change at a company begins with decision-making during planning. Innovative CIOs, or to quote Karlgaard, a "CIO+," will choose to infuse innovation into their IT strategy at the forefront, weighing important revenue drivers like employee and customer experience in their digital transformation needs. By selecting a cloud-managed platform from which to transform your IT infrastructure, you are prioritizing enhanced experiences and enabling operations that scale at the speed of your business.
Read the ESG whitepaper, "Leveraging the Cloud to Gain the Benefits of Digital Transformation" for a more in-depth exploration into some of the benefits gained by applying a cloud-first strategy as part of your digital transformation journey. Visit the Meraki cloud-managed platform page to learn how we can help you get there.