59 locations, three IT pros, one Meraki network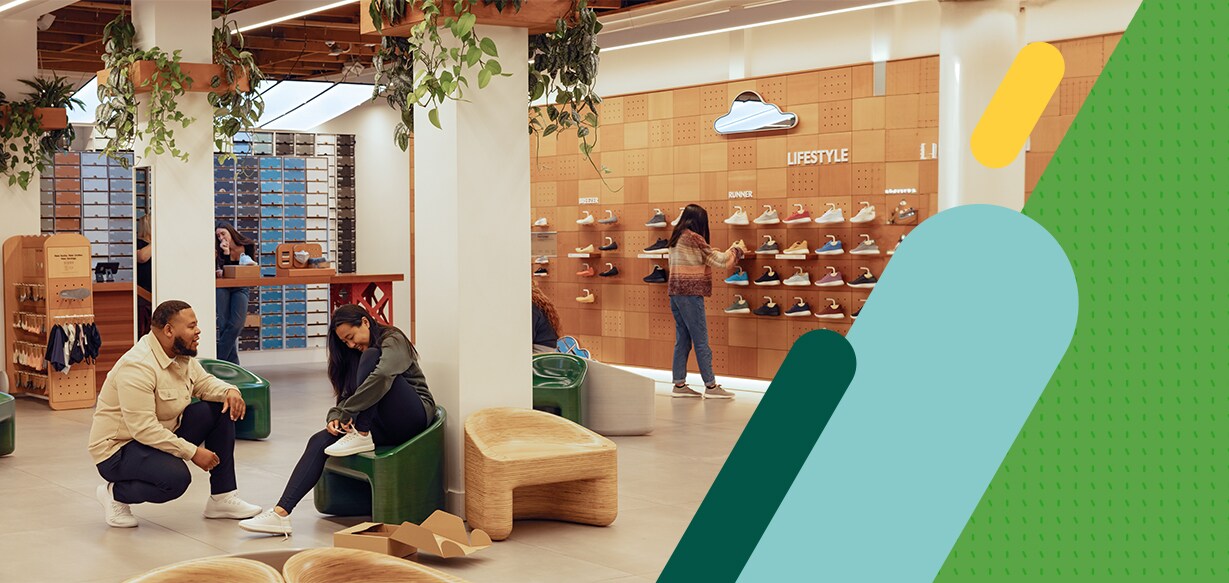 Allbirds shoes are renowned for their ultra-lightweight comfort and sustainable materials. Designed with natural materials like Merino wool and proprietary low-density sugarcane-derived midsole foams, the New Zealand-American footwear feels like walking on a cloud, according to fans, and the company strives to leave a similarly light footprint on the environment.
Allbirds' approach to IT is no different—ultra-lightweight and low impact. "We are cloud-first," says Joshua Quick, IT Director. "I don't have a physical server anywhere."
In fact, for this entire San Francisco-based company with around 1,000 employees, Quick's IT team consists of just two other people: a manager of IT infrastructure and a help desk associate.
But Allbirds' light-touch IT has certainly not held it back. The company has rapidly expanded since 2018 to now span 59 retail locations across the U.S., UK, Europe, New Zealand, China, Japan, and South Korea. One key to handling this growth: the Cisco Meraki cloud-based platform.
"We've never not been Meraki," says Quick, who joined in 2018. "Our CTO was smart enough to think forward and figure out how we were going to scale this business in a fast way."
Stepping up
Founded by former Kiwi footballer Tim Brown and Joey Zwillinger, an American biochemical engineer, Allbirds began with a NZ$700 Kickstarter video. Combining their Kickstarter campaign funds with a grant from the New Zealand government, the company released its first shoe as a direct-to-consumer e-commerce business in 2015. Allbirds quickly became a trendy and eco-friendly active footwear brand among Silicon Valley entrepreneurs and celebrities. As word spread, sales boomed.
But many consumers still like to try on new shoes, so to power its growth, Allbirds began launching retail locations. Its first store opened in 2017 near its San Francisco headquarters, but stores soon popped up across the U.S., London, Europe, China, and more. After its successful initial public offering in November 2021, the expansion accelerated: 22 stores opened in 2022.
All the networking for this burgeoning retail empire is run remotely by Eric Storm, Allbirds' manager of IT infrastructure. "We don't really need to ever go on-site to launch these stores," says Storm, who created a step-by-step guide for contracted local installers. "Meraki makes it really easy. I can get a new store configured in probably under five minutes just by cloning the last store and replicating its settings."
Storm oversees day-to-day network, endpoint, and app security within Meraki Systems Manager for Allbirds' corporate offices and retail locations—right down to point-of-sale tablets that customers use to order. By separating the retail devices from other store networks, all settings and only specific apps are pushed to the tablets and controlled to prevent misuse. "Nobody at the store even has the password, which is great for security and PII [personal identifiable information] compliance," says Storm. "We've got full control of them no matter where they are in the world."
Mobile device management (MDM) also plays a key role in the customer experience. "The marketing team loves it. For customer-facing devices, we can push down information about new products or a wallpaper to both the lock screen and home screen," says Storm. "It seems like a small thing, but we weren't able to find that capability in any other MDM solution."
Small team, big savings
It's no small thing for an IT team to manage everything remotely at a company devoted to minimizing its environmental impact. "We can't be flying in and out of different states and countries; that's a big time-suck," says Storm. "And, as a sustainable company, being able to open almost all of our stores without any travel reduces our carbon footprint."
As a footwear and fashion brand, Allbirds has set its sights high, and Meraki cloud-managed IT will continue to help it soar.
Find out more
Watch the full webinar with Allbirds or experience the Meraki dashboard for yourself.