Better manage and visualize your network through a modern, intuitive interface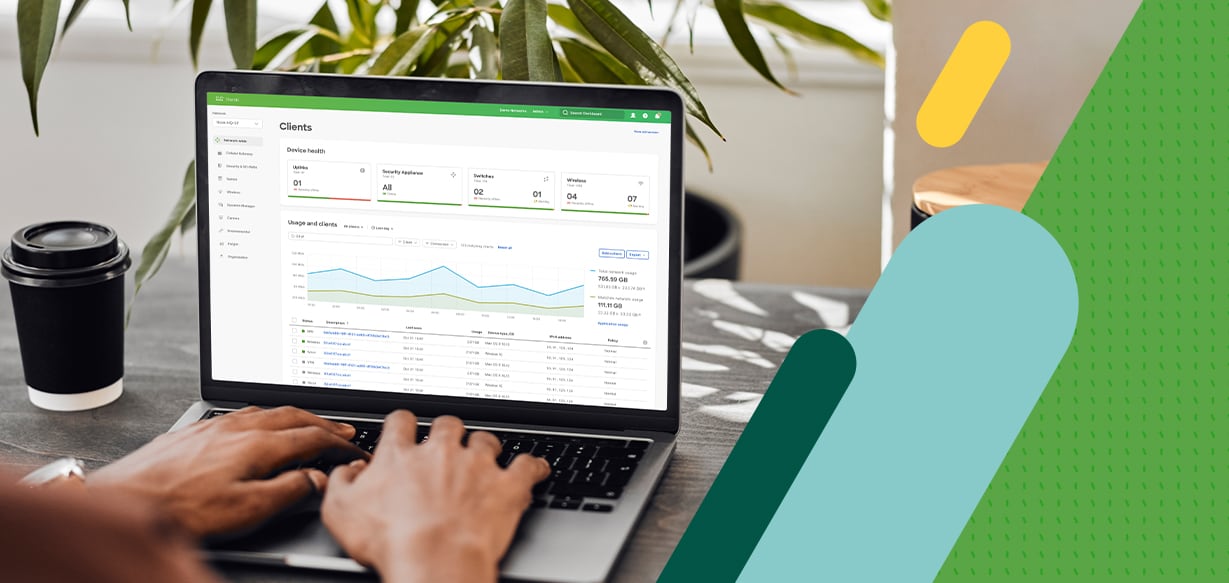 Meraki is launching an all new dashboard experience focused on simplicity and intelligence. The new dashboard is cleaner in design, more intuitive to use, and makes it even easier to see what's happening within networks. We're doing this to help customers accomplish more in less time while also making it easier for them to stay on top of all aspects of their networks.
Starting today, there will be easier navigation within the dashboard, as well as new switch and access point pages—with a new client page coming soon. The dashboard also features improved performance, including faster screen loads for the new pages and quicker refresh rates for up-to-the minute status information.
More than 40% of customers signed up for the beta program and have enjoyed this new version for the past few months. It's a truly impressive number, and we thank everyone who helped us make the new dashboard what it is today. Customer feedback has always been important to us, and the new dashboard experience is a result of incorporating as much of that feedback as possible. Thank you!
Global Overview
For customers running large global deployments with multiple organizations, the new dashboard also includes Global Overview. This provides a way to see all organizations holistically on one screen to better understand what needs attention across all of them. Customers then have the ability to drill down to problem areas to quickly resolve issues.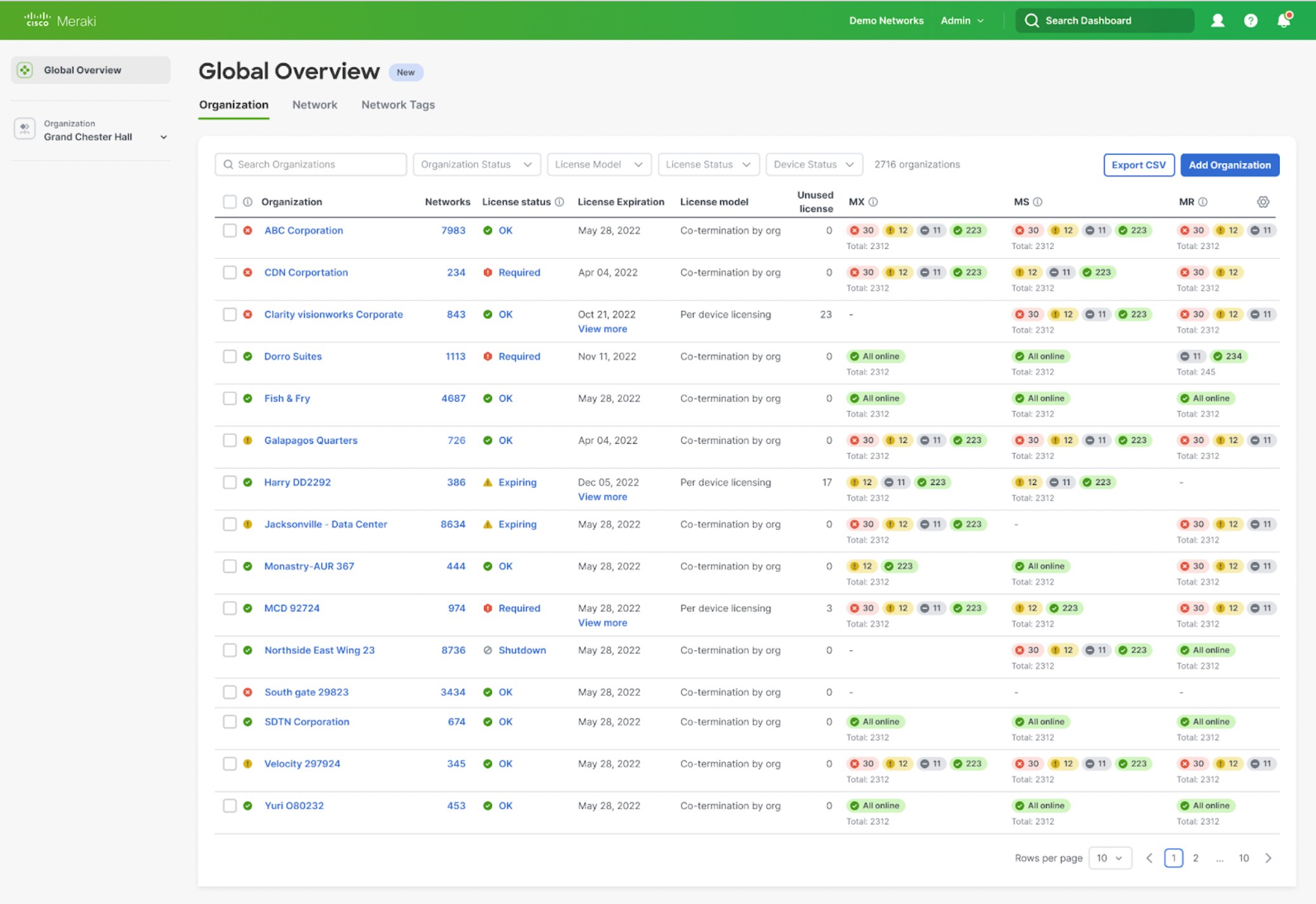 For day-to-day monitoring, Global Overview helps keep organizations running smoothly by providing customers with intuitive metrics, such as the current status of each device throughout all networks, the status and expiration dates of all licenses, and the number of unused licenses. Global Overview is fast to load and provides the right amount of detail while incorporating the modernized look and feel of the new dashboard.
Rollout timeline
When can you get your hands on the new dashboard and take it for a spin? Rollout will happen over the coming weeks. Want it sooner? Go to the "Early Access" page within the dashboard and opt in. If you were part of the beta program, you are already using the new dashboard and no further steps are needed.
We are continually improving the dashboard experience to make it simpler to use—you can look forward to seeing additional updates in the coming weeks and months.
Watch our webinar to learn more about the new dashboard.