Protect people and assets with computer vision-enabled smart cameras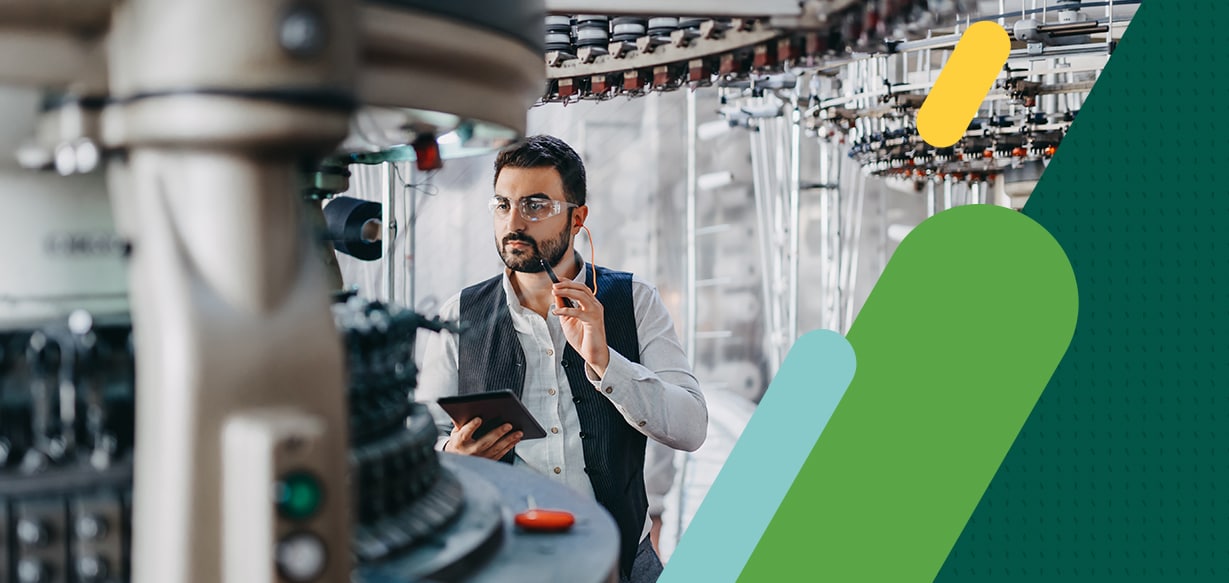 Despite its reputation as a risk-averse industry, manufacturing is innovating at an unprecedented pace to address many of the obstacles it's faced in recent years. From supply chain disruptions and material shortages to accelerating energy costs and labor shortages, the industry has been faced with numerous challenges leading to rapid technology adoption.
Computer vision's role in manufacturing
One key area of innovation is computer vision (CV), sometimes called machine vision, which is transforming the production line. CV, as IDC defines it, is a software platform with a set of commercialized software tools and technologies that enables customers to design, train, build, validate, deploy, and manage CV artificial intelligence/machine learning (AI/ML) models. Common areas where CV assists manufacturers include quality inspection and safety, security, and compliance.
Quality inspection and control
Quality is a key performance indicator (KPI) in manufacturing. Quality inspection allows manufacturers to verify quality at different stages of the production process. Inspection involves measuring, examining, testing, or gauging characteristics of the product and comparing the results against specific requirements. For instance, most AI-powered robots in manufacturing environments are extremely accurate, but they are not infallible.
That is where CV and AI modeling can be used to examine product quality. This advanced type of automated inspection involves scanning finished products with smart cameras and processing visual data with ML algorithms to identify anomalies. Reducing or eliminating defects can help ensure that each item (including its packaging) meets all necessary quality standards—and can help preserve the bottom line.

Almost one in three manufacturers currently use vision-based quality inspection applications. Key areas where CV can assist manufacturers include:
Ensuring production consistency across locations and shifts
Supplementing repetitive or error-prone manual operations
Examining production that is challenging to the human eye
Reducing waste and materials costs
Predicting machinery maintenance needs
Safety, security, and compliance
Many manufacturing environments are hazardous, requiring workers to carefully navigate production areas and wear proper equipment. Further, manufacturers must adhere to various safety and compliance laws imposed by local regulators. According to Bureau of Labor Statistics (BLS) data, among private industries in the U.S, manufacturing jobs have the highest rate of workplace injury.
Ensuring physical and asset security is also a concern within manufacturing, with median theft reaching almost $200,000 per company. Visual data from CV cameras can be combined with other data types, such as data from sensors, to detect and track assets or people moving within a particular monitored location and automatically send relevant alerts.
It can be difficult to manually monitor all areas of a production facility for safety and security. CV can help by:
Managing safety on the production floor to reduce claims and comply with regulations
Notifying supervisors of lone worker conditions and/or risk and compliance warnings
Providing visibility into personal protective equipment (PPE) compliance
Safeguarding intellectual property
Reducing threats to staff and/or vandalism to equipment and spaces
Protecting assets (such as machinery, inventory, finished products) from theft
Computer vision is helping manufacturers address many complex issues along their production lines, including quality, safety, and many others.
Watch our webinar with partner Cogniac to learn more about how computer vision can provide business value to your production line.