Why MDM is key for scalability and security in a work-from-anywhere world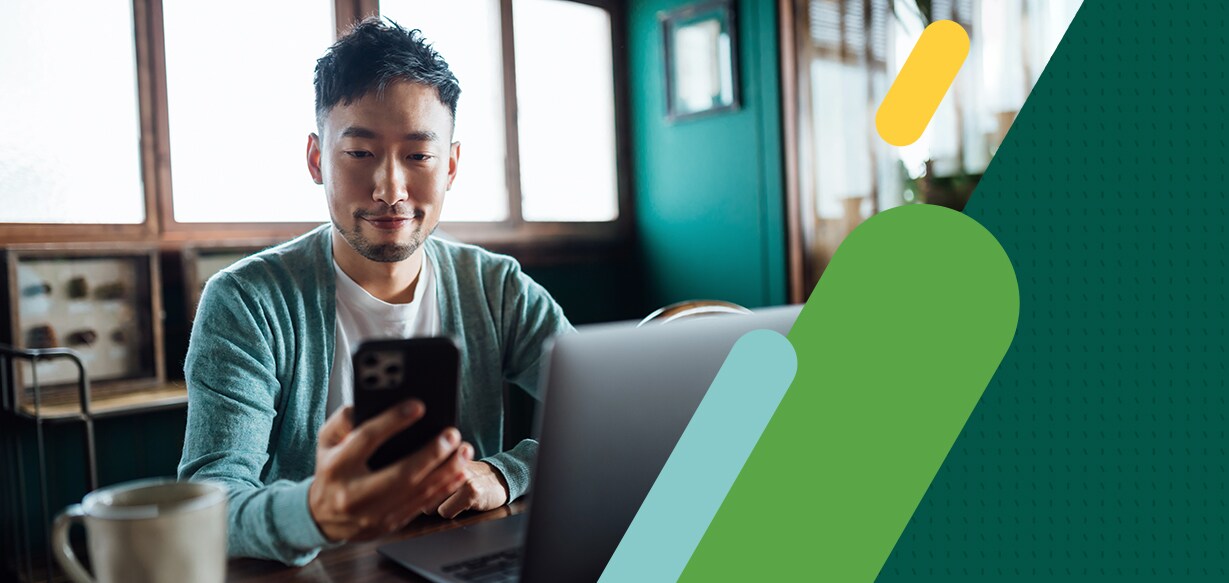 Hybrid work models and the location flexibility they require are rapidly becoming the norm. Whether employees are working from an office cubicle, their kitchen, or a café in a city they are visiting, they will likely be using a mix of devices with a variety of operating systems (OSs) and versions. For small and medium-sized businesses (SMBs), this new way of working makes it more important than ever to ensure that the mobile devices connecting to your network are secure and proactively managed.
But when your IT staff (if you are so fortunate to have one) already has its hands full, it's a daunting task to keep track of the wide range of devices on the network, verify OS and security software versions, and ensure that employees have the right levels of access to company resources.
What is mobile device management (MDM) and how is it related to unified endpoint management (UEM)?
Any tool that better organizes and automates work is a boon to resource-strapped companies, which is why MDM has become an essential part of IT management. MDM provides management of both company-supplied and employee-owned mobile devices and ensures that they are up-to-date, secure, and do not put the company's network at risk. MDM is a core component of unified endpoint management (UEM), which covers a broader set of endpoints such as printers, ruggedized devices, Internet of Things (IoT) sensors and wearables, as well as mobile application and content management. In addition to saving time, MDM and UEM result in more consistent user experiences and higher productivity for hybrid workers, while avoiding the security risks associated with unprotected, unmonitored devices.
Benefits of Cisco Meraki
Cisco Meraki has always been driven by a mission to simplify the lives of IT professionals with intuitive, easy-to-use tools and products. Meraki Systems Manager (SM) is a great example of how relentless focus can give SMBs powerful unified endpoint management. Using SM, you can securely onboard employee devices and push out VPN configurations, application updates, and a host of other configuration payloads at scale from anywhere. Already used by companies of all sizes around the world, it keeps company-owned and employee BYOD devices running smoothly and securely.
In fact, Cisco Meraki was recently named as a Leader in the IDC MarketScape: Worldwide Unified Endpoint Management Software for SMB 2022 Vendor Assessment. The report states:
Simplification is the overriding strategy and approach for endpoint management, with a specific tie-in to the underlying Meraki network infrastructure. This tight coupling of endpoint management with network connectivity is Cisco's differentiation with Meraki Systems Manager.
– IDC MarketScape Worldwide Unified Endpoint Management Software for Small and Midsize Businesses 2022 Vendor Assessment (doc #US48325522, May 2022)
How Meraki Systems Manager helps customers
Meraki SM helps businesses be more agile as they implement hybrid and remote work environments with simple and secure device management.
Here are a few examples of how Meraki SMB customers are saving time and improving levels of service while ensuring the highest levels of security for their devices, applications, and end users:
Swiss cable car company Zermatt Bergbahnen AG provides access to high-elevation destinations in Europe, including the Matterhorn.
Integrated mobile device management with Systems Manager allows simple control over company-owned devices, from enabling device restrictions to providing access to critical resources
Fine-grained visibility in the dashboard provides information on users, devices, and apps accessing the network, giving insights into usage and visitor numbers
Mike's Bikes is a growing regional bike store chain with a simple mission—get more people on bikes!
One amazing IT manager supports the technology needs of 12 stores across Northern California
Systems Manager is used to remotely monitor, update, and troubleshoot in-store kiosks, inventory iPads, and tech department laptops, which are indispensable for the success of the sales and marketing operations teams
Experience Meraki Systems Manager yourself and see how you can simplify the management of all the devices your employees use for hybrid work.
View the Meraki Systems Manager demo. Request a free trial of Meraki Systems Manager.