A unified script for cybersecurity and physical security to meet today's threats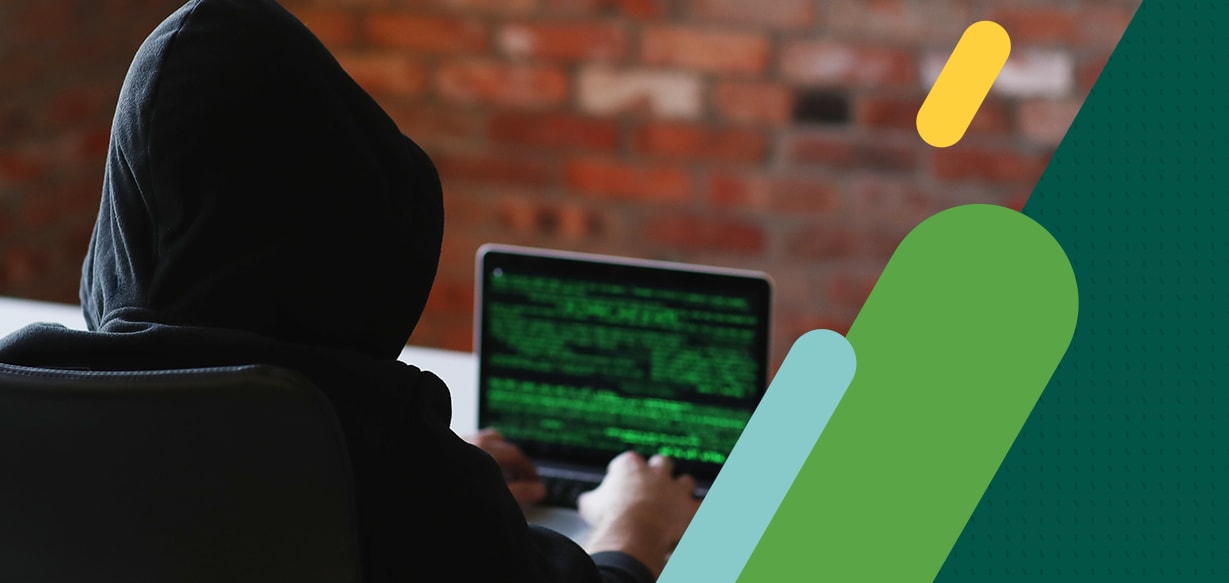 TV and cinema are full of plot lines where nefarious characters exploit gaps in cybersecurity and physical security, or protagonists have to respond to disasters and civic emergencies. While this can result in entertaining tension-packed episodes and movies, the real-life instances of these threats cause no enjoyment for government leaders.
As the world becomes more connected than ever, residents and government employees expect top-level digital services to make working from home—or anywhere—the norm. And as we begin to get back together in group settings, ensuring safety is also paramount.
Mission situation—understanding the threat landscape
In the real world, we are faced with a backdrop of international war and an increased prevalence of ransomware and cyberattacks. A recent public safety study reported that "less than 50% of all respondents said their agencies are at least somewhat prepared in case of a cyberattack."
In the real world, we don't have Jack Bauer (24) or Harold Finch (Person of Interest) to save the day. Our government IT and physical security/operations leaders and their teams are the first line of defense. It's their responsibility to ensure systems and technology are in place to minimize risk and protect residents, data, and infrastructure.
Mission brief—converge IT and IoT to protect communities
Modernization of our technology has not only created the systems that are vulnerable, it's also given us the ways in which to protect them and us. Though cybercrime is often the leading concern and media-covered issue for governments, when it comes to security, these incidents are frequently linked to oversights in physical security practices as well. While our government leaders can't call on S.H.I.E.L.D, Jack Ryan, or Angela Bennet (for all of us 90s Sandra Bullock fans), they can utilize technology such as multi-factor authentication (MFA), access control software, and cloud-based cameras and IoT sensors to mitigate risk.
Furthermore, the utilization of hardware and services to rapidly spin up networks and coordinate disaster response, along with the use of FirstNet (AT&T and the U.S. federal government's dedicated public safety network), allows governments to respond to emergencies quickly and effectively. By taking a holistic approach to physical security and cybersecurity, agencies have the opportunity to improve security across the board, reduce vulnerabilities, provide better situational awareness across all operations, and prevent costly breaches before they occur.
Mission plan—three clear steps
1. Ensure all security stakeholders are involved: In addition to bringing IT and physical security systems together, it's equally important to converge the teams. CIOs and IT directors need to be in lock step with chief security officers (CSO) and chief information security officers (CISO), along with local emergency planning directors, police chiefs, operations directors, facilities directors, and additional physical security titles within their jurisdiction. Setting common goals and auditing all systems will lead to a better-protected community and government.
2.      Be proactive not reactive: It can be hard to gain support for new systems before a breach or emergency, but the most prepared governments will be proactive in their security posture.  Proactive security professionals are investing in solutions that improve detection and facilitate fast recovery while developing comprehensive strategies in advance of an attack. The Economist Intelligence Unit reports that organizations with proactive security strategies experience 53% fewer cyberattacks and breaches.
3. Invest in the cloud: When it comes to security technology, operating on an outdated system is like leaving your front door wide open for potential threats. Cloud-based solutions are flexible, scalable, and secure. Upgrading on-premises security hardware allows all systems to fully integrate. Key benefits to a cloud-managed security system include real-time monitoring to react quickly, over-the-air (OTA) software updates to always have the latest protection from emerging threats, and automated processes, diagnostics, and provisioning from a single dashboard.
This message won't self destruct
We all love a good techno-thriller and happy ending. While governments will never be able to prevent 100% of attacks, today's leaders can be the heroes of the story by setting up their localities to mitigate risk, secure their data, and protect their residents.
Now is the time to think holistically and modernize your government's security approach. And with the new state and local cybersecurity grant program announcing $185 million in funding, local governments can work with their cybersecurity planning committee to get started today. From protecting the cloud edge to securing polling locations, governments can combine cloud-based network cybersecurity and IoT physical security to build comprehensive security postures and build trust in their ability to protect and handle the threats of today and tomorrow.
Want to learn more about building a modern government security strategy? Download our Uniting Cybersecurity & Physical Security e-book.