Deliver measurable sustainability impact with cloud networking, IoT, and data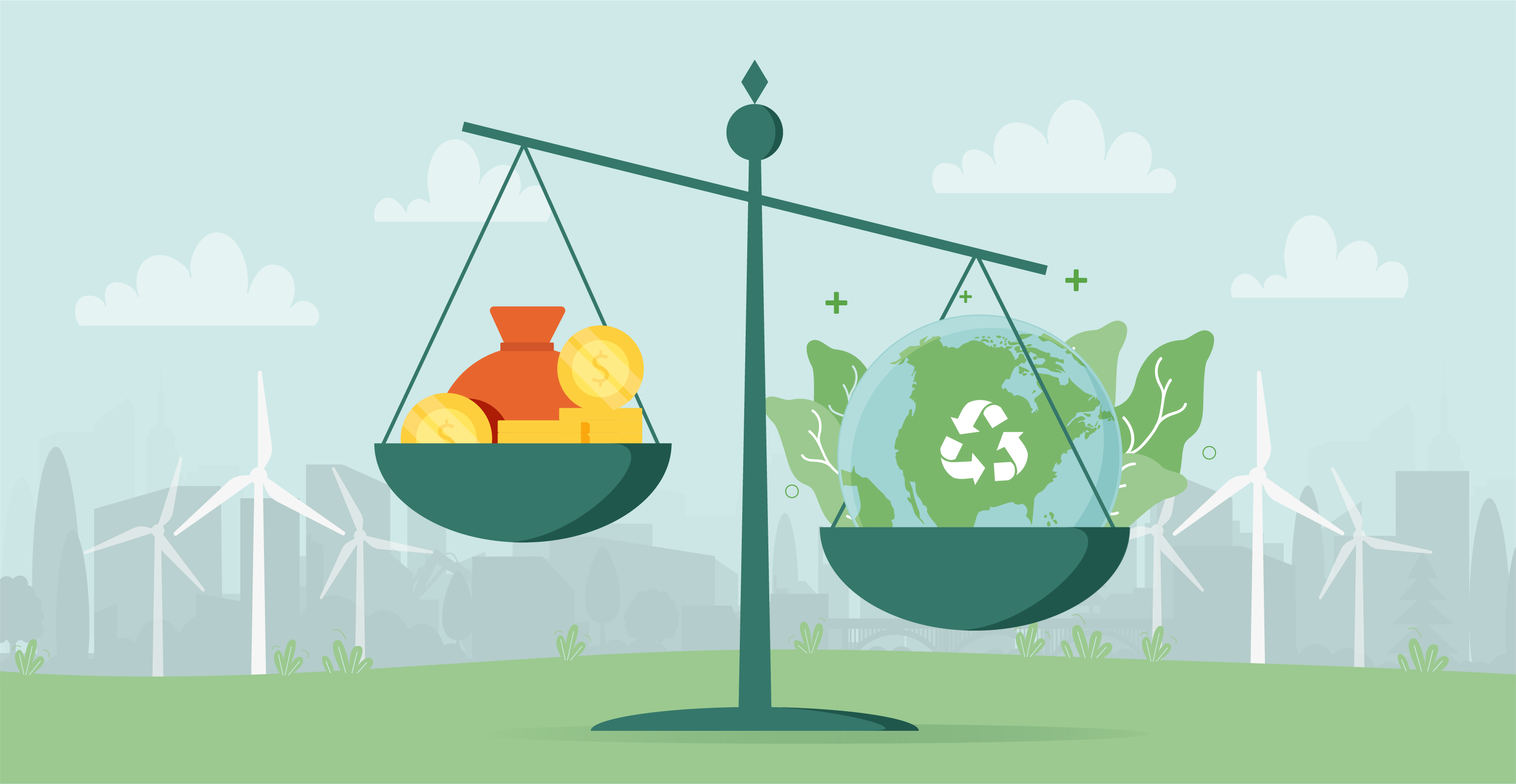 Scott Wierstra is Senior Manager, Product Management IOT at Cisco Meraki
For many years, prioritizing sustainability initiatives pitted well-meaning environmental, social, and governance (ESG) leaders against their finance counterparts. Return on investment was often the bane of the sustainability manager's day-to-day—how do you calculate the return when impact is nearly impossible to measure? However, recent innovations—along with increased global ESG risks—mean there are now multiple clear-cut winners when using the right technologies to deliver on sustainability pledges.
While sustainability and finance leaders may have competing priorities, success typically comes down to what's being measured and how. In our era of data, analytics, and the cloud, there's good news: quantifying this information and its impact has never been easier.
Look up
The timing has also never been better, given so many organizations' ongoing and expanding embrace of cloud-first initiatives to power their transition into digital operations. The move away from paper, on-premises, and other manual- and cost-intensive resources complements both cost- and environmentally friendly strategies.
In fact, continued adoption of cloud computing could prevent more than 1 billion metric tons of carbon dioxide being emitted between 2021 and 2024, according to International Data Corp. This is due to the enhanced efficiency of cloud technology, which helps reduce data center emissions by more effectively managing power, cooling, and server usage rates.
Love air supply
Organizations can decrease their energy consumption and related carbon emissions by 20-50% by using free cooling, hot aisle containment, ASHRAE guidelines, environmental sensors, psychrometric charts, and PUE monitoring.
Most of the energy a data center uses goes to HVAC, which cools the massive servers that otherwise could overheat and malfunction. Using alternatives—like outside air—defrays the cost to budgets and the environment. In fact, combining an economizer and free cooling can cut costs up to 60%, this Cisco Meraki whitepaper explains.
For example, a global advertising company reduced the annual energy costs of one of its campuses by 27% after it deployed Meraki MT sensors and a free cooling economizer. The ad agency's costs dropped to $134,000 from $183,000, according to the Total Economic Impact™ report of Meraki MT sensors, conducted by Forrester Consulting. 
Focus on customers
Combining multiple key priority goals can deliver impressive results. In the competitive world of financial services, that was the story at Campus USA Credit Union, which melded together a focus on customer service, a plan to enhance experiences with its upcoming branch expansion, and a decision to leverage technology to deliver these benefits. 
One key component was an environmental monitoring solution to ensure the back of the credit union kept running as smoothly as the front offices. Campus USA deployed the Meraki temperature and humidity sensor, the open and close sensor, and the water leak detection sensor in each branch location.
Only months after this installation, the air conditioning was unexpectedly shut off on a Saturday. After a sensor sent an alert, the team fixed the issue. Without an alert, the equipment might have overheated and the credit union could have lost about $60,000 worth of hardware and been left unable to serve customers until the outage was remediated.
Breathe deeply
Measuring and demonstrating air quality is becoming more important as fires, pandemics, and pollution raise public concern about airborne hazards. Businesses and government agencies are using proven technologies to improve transparency with stakeholders.
For example, the town of Opelika, Alabama, incorporated sensors into its smart city plan. The longtime Cisco customer installed dozens of sensors to monitor parking, nitric oxide levels, industrial park gasses, and water quality.
Hold the rolls
Using smart cameras and sensors with a dashboard view across a cloud platform gives organizations the ability to see without necessarily—or physically—being there. 
This visibility empowers IT departments and managed service providers to monitor Meraki access, WAN, IoT, and Cisco access technologies in one place. This also supports sustainability efforts by better optimizing the need for travel to work on-site. This also frees up time to focus on higher-value activities. 
"As a network consulting service, the Meraki dashboard has saved us time on truck rolls and troubleshooting by providing quick and easy access and visibility into our clients' networks," says Brian Martin, Client Network Engineer at MCNC.
Lights on
In politics, compromise often means a deal gets done but nobody walks away happy. While that may work to get laws passed, it's not how technology implementations should go—certainly not successful ones. While we all wear many hats these days and have competing priorities, it's also true that we can care about multiple causes at once. This is certainly true for sustainability. Thankfully, today's technologies can support these initiatives in a way that delivers on sustainability pledges while making value clearly measurable.