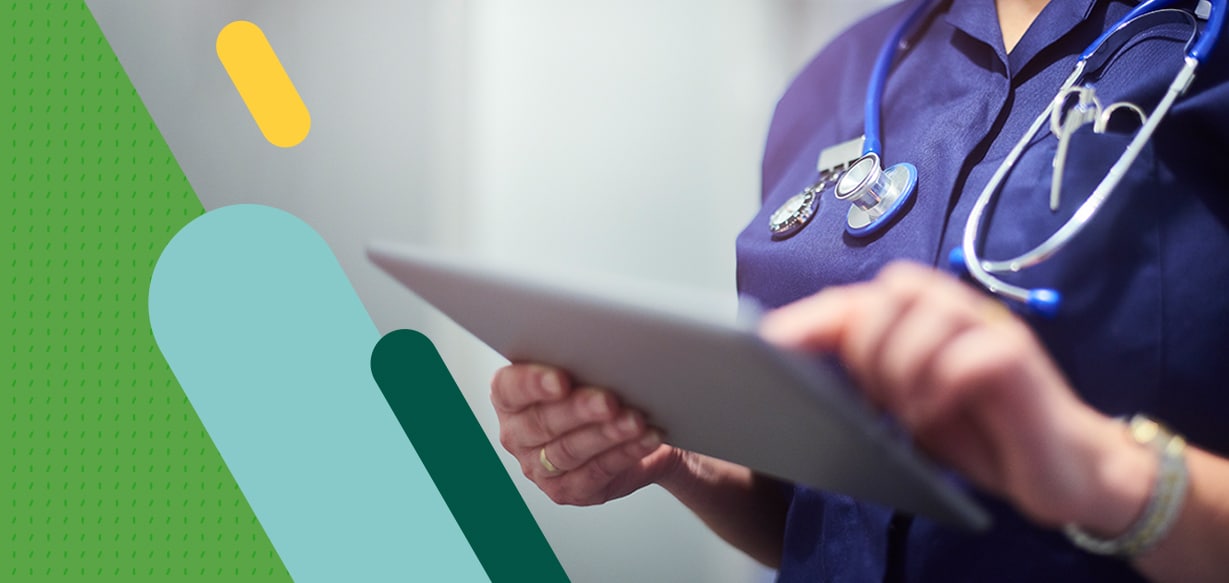 By bringing physical security and cybersecurity together, your hospital or pharmacy can strengthen its ability to deter criminal activity. A robust security plan offers a foundation for connecting the physical and cyber worlds through intelligence sharing, visibility, control, and automation. From deterring workplace violence, theft, vandalism, fraud, and accidents to improving medical device security to setting up a new care facility—there are countless scenarios where an integrated approach can reduce your risk of exposure so you can better care for staff and patients.
Healthcare facilities are easy targets
Medical facilities are considered high-density "soft targets" that generally have many physical access points, as well as limited security personnel in place.
This makes hospitals easy targets for theft of medical equipment or the personal belongings of patients and staff members. In addition, unwanted visitors or other disturbances can cause unneeded stress to vulnerable patients.
Healthcare organizations are also attractive targets for cybercriminals because they historically under-invest in technology in general—security and cybersecurity specifically. Internally, hospitals have lower data encoding levels and smaller investments in security technology, resulting in poor management and protection of patient data. Reselling stolen health records remains lucrative for criminals, further incentivizing them to continue malicious attempts to extract data.
Hospital workplace violence and theft are on the rise
Whether it be between patients or directed at healthcare workers, hospital workplace violence is a continually increasing threat. More than 5,200 nursing personnel were assaulted in the second quarter of 2022, according to newly released data, while another study revealed that 55.6% of nurses reported having been a victim of violence in the workplace.
Theft is another challenge impacting hospitals. According to the Department of Justice, healthcare workers are just as likely as patients to abuse drugs, and hospital employees often steal controlled substances while on shift. Without a proper physical security plan in place, medication theft can cost the industry millions in losses every year. 
To address violence and theft, your converged plan should include taking advantage of cloud-based infrastructure, remote management, automated system processes, and triggered alerts. This enables teams to mitigate theft and violence by proactively monitoring hospital facilities to quickly understand a threat's origin and identify those responsible.
A strong cybersecurity strategy is also essential to safeguard physical security components connected to the internet, such as RFID key card door locks, video surveillance cameras, and smartphones—all common targets for criminals.
Cybersecurity breaches reduce quality of care and increase costs
A recent report showed that healthcare saw the costliest data breaches among all industries, with the average reaching $10.1 million per breach. Between 2009 and 2021, 4,419 healthcare data breaches resulted in the loss, theft, exposure, or impermissible disclosure of over 300 million healthcare records. 
Beyond these impacts, cyberattacks at hospitals can cause post-breach delays and interrupt time-sensitive processes for patient care that can endanger lives, according to a recent study. Researchers found that breached hospitals took a few minutes longer to provide EKGs to patients who needed them, increasing risk of death or serious complications.
While proactive security is necessary to prevent the damages associated with a breach, reactive security is also important. Hospitals cannot anticipate every possible threat. If criminal activity does infiltrate your security measures, data insights from your network and connected devices can enable reactive strategies to prevent repeated incidents. These can include after-breach damage assessments, a thorough investigation of outside attacks, and crisis management.
Create a safe and secure environment for patients, staff, and visitors
Physical security and cybersecurity solutions contribute to a safer environment by ensuring that patients are protected, clinical and administrative staff are safe, and hospitals can get on with doing what they do best—providing medical care to their communities.
Cisco Meraki brings a breadth of healthcare experience, innovative thinking, and technology-driven solutions together on a single cloud-based platform to address these challenges.
The result? By implementing forward-thinking, smart solutions, you can effectively address the inherent security risks associated with healthcare facilities and gain the flexibility to adapt to new challenges and future crises. To learn more, visit our healthcare industry and physical security pages.