The lowdown on a new Meraki customer program, and much more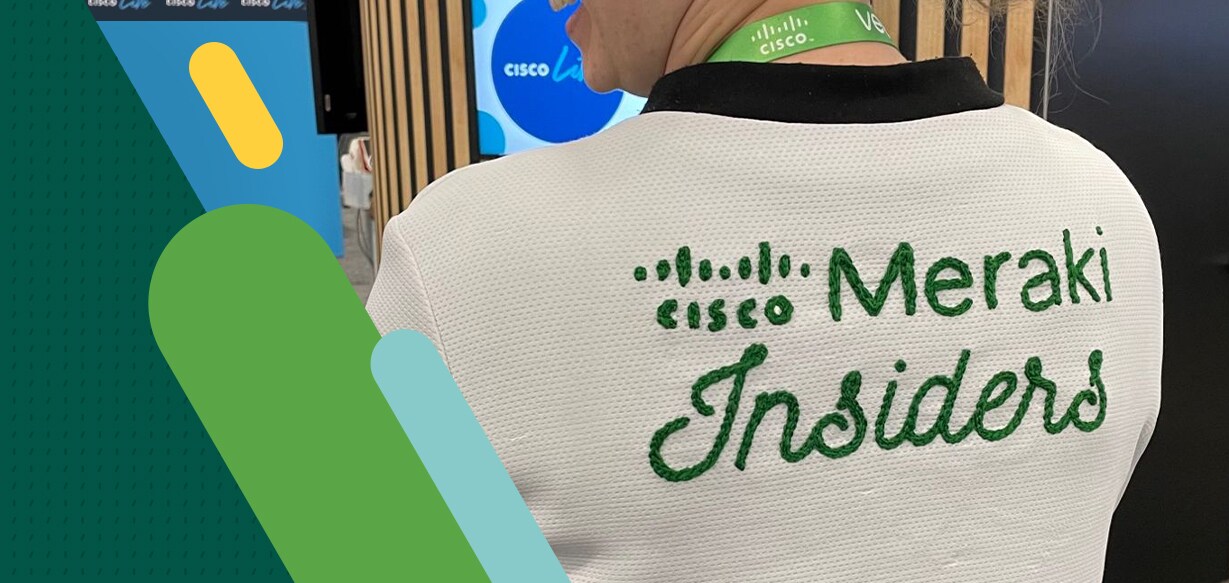 When I went to Cisco Live in Las Vegas a few weeks ago, as a first-time attendee and a new member of the Cisco Meraki team, I discovered I enjoy my job and colleagues even more than I thought—a good thing, given we staffed a booth together for the entire week.
Beyond these initial face-to-face meetings with the great people I work with, I finally got to interact with some of the many Meraki customers I frequently speak to via Webex and email. Excitingly, I also shared a big announcement on the second day of the event.
Cisco Live saw the debut of Cisco Meraki Insiders, a program for the most engaged Meraki customers. This invitation-only program rewards enthusiastic Meraki customers who earn points for completing challenges. Not only can they trade those points for some pretty sweet Meraki swag, they can also expand their professional networks by meeting other Meraki customers around the world.
For the previous six months I had been getting this program ready to launch, and the day was finally here.
About a week before I left for Vegas, I figured out a way to wear my passion for Meraki on my sleeve. Literally. I hand-embroidered a one-of-a-kind "Cisco Meraki Insiders" jacket that acted both as an icebreaker and advertisement for the Customer Advocacy Program.
In fact, it even caught the eye of company executives like Todd Nightingale, Executive Vice President and General Manager at Cisco, who had a pretty hectic schedule at the event. (Todd, if you're reading this, I have more green embroidery thread: let me know what size jacket you wear.)
Sharing the love
As Head of Customer Stories for Meraki, I get to hear about some of the amazing ways businesses, government agencies, and educators use the technology Meraki and our partners develop. I frequently leave these conversations awestruck.
Most recently I spoke with technology leaders from Clarks, a hugely popular shoe manufacturer and retailer that uses Meraki technology to power its brick-and-mortar retail locations and pop-up shops around the UK. I also spoke with educators at Langley School, a private K-12 educational institution that revolutionized in-person and virtual learning with Meraki Wi-Fi by reaching every inch of its 100-acre campus with wireless connectivity. 
And there are many, many more stories like this.
Meraki customers are doing incredible things with technologies like the Meraki dashboard that allow them to simplify everything so they can spend more time focused on what matters the most: helping their own customers and community members.
Saving the world
The final highlight of my first Cisco Live was the opportunity to lead a session on sustainability with customers and partners. They spoke about how Meraki empowers them to live their conservation goals.
As I opened the session on Thursday morning, something magical happened (or rather, #MerakiMagic happened). All 150 or so people at the presentation acknowledged how it would truly take all of us and our companies to come together to advocate for a more sustainable future.
The mood turned reverent, and I realized that despite it being my first time at Cisco Live, and being new to Meraki, I belong here. I belong with these people who want to use our technology for better, who want to simplify the way they work, and who want to partner with Cisco to create a better future for generations to come.
I had become an insider. We'd love you to become one, too.