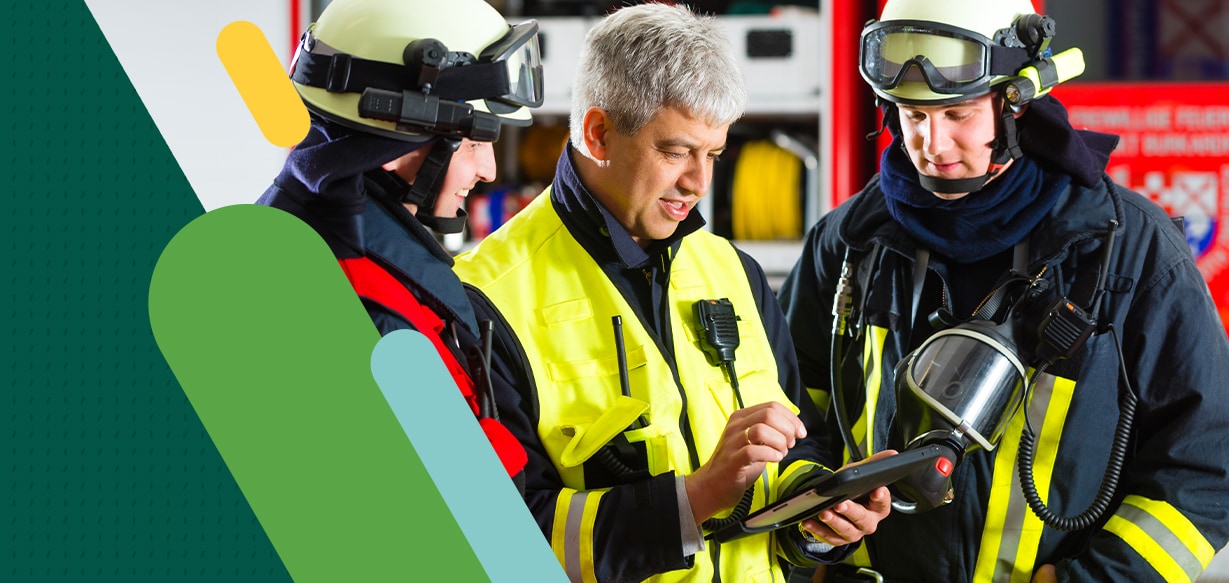 Public safety organizations—from fire, police, and campus safety to emergency response and disaster management—have historically faced four key connectivity limitations:
Bandwidth bottlenecks restricting information sharing
Long lead times to establish data at emergency locations
Infrastructure vulnerability in larger-scale disasters
Tight windows for response times in temporary locations
These organizations can unlock more capacity to serve and protect with new options for fast, robust, reliable remote access on dedicated public safety networks.
Along with services like AT&T's FirstNet, a nationwide cellular network dedicated to America's first responders and public safety community, Cisco Meraki customers are transforming how they deploy infrastructure in times of need.
Robust emergency response with performance in mind
At any given moment, first responders face immediate life-saving decisions, and robust, dedicated connectivity is key. With LTE Advanced Pro cellular technology combined with a cellular band (band 14) dedicated to emergency response, agencies can share increasingly larger amounts of data.
Combining those innovations with the Meraki MG41 cellular gateway—with Cat18 connectivity and a maximum download speed of 1.2 Gbps—ensures access to critical information such as dimensional data, exit paths, and established lines of sight.
The data can then be leveraged within augmented and mixed reality applications that improve response between command and dispatch centers to first responders in the field.
Built for IT professionals with robust automation and simplicity
Network infrastructure can be incredibly complex, but deploying and managing it doesn't have to be. With the MG41 and the Meraki platform, emergency response organizations can stand up network infrastructure at scale without complexity or friction, letting teams focus on the critical tasks at hand. 
Even better, the Meraki dashboard can quickly provision devices in a matter of minutes and configure devices to give your first responders critical connectivity right away.
Provide primary, secondary, and failover connectivity to boost uptime
We live in a golden age of connectivity, but outages still occur due to construction, network congestion, faulty equipment, or damage to underlying infrastructure. According to one estimate, there are over 400 911 calls made every minute, making the need for uptime even more critical to ensure successful hazard response.
The MG41 cellular gateway provides crucial WAN access to a dedicated network for emergency responders—FirstNet. Further, an MG41 can be deployed as a persistent secondary connection in the event that wired broadband fails. Combined with dual-SIM support for multi-network failover capabilities, emergency management offices can minimize their risk of exposure to downed infrastructure.
Empower first responders in the field with remote connectivity
First responders rely on accurate, up-to-date information, and there is often an element of uncertainty that can disrupt disaster responses. With a persistent cellular connection, emergency teams can stand up temporary locations to power information updates to specific applications such as communications or 3D mapping.
Further, disaster response professionals on rescue missions can correspond with remote emergency response sites to communicate information via mission-critical SaaS applications, ensuring that providers have the right information at the right place and at the right time.
Build for the future in a secure manner
With Meraki MG41 devices now certified to run on AT&T FirstNet, response teams can transform the way they serve the public. And as SD-WAN trends evolve, combining the MG41 with SASE can unlock new possibilities for performance, resiliency, and security across these critical networks.
Looking to accelerate your response and better support teams in the field? Try the Meraki MG41 today.