A new vision for cloud management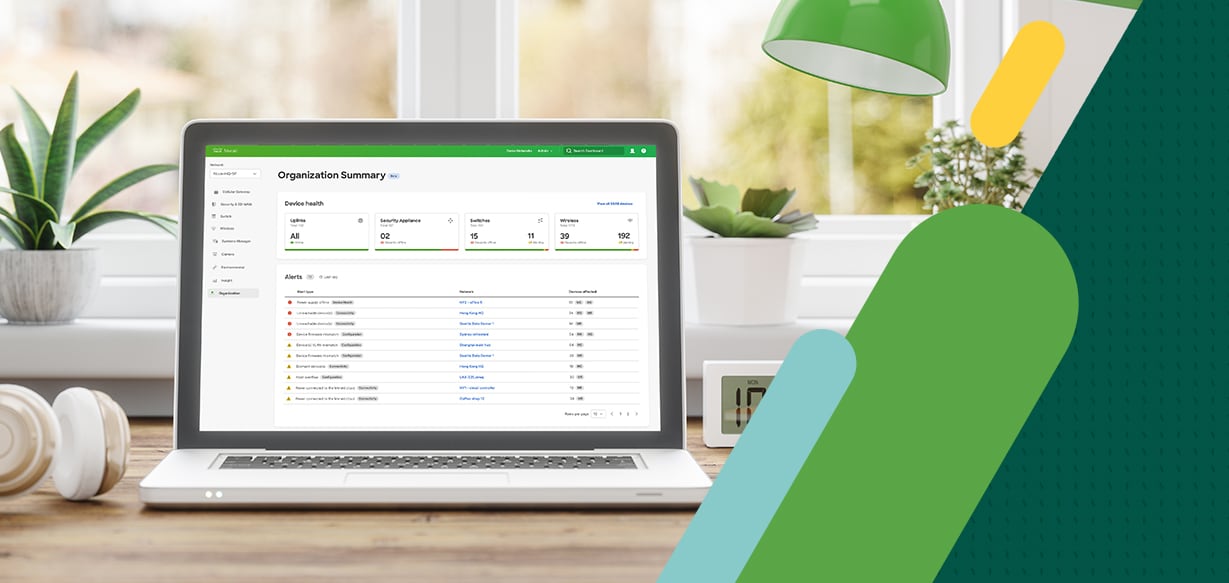 Doomsday averted
Remember the Mayan calendar? You know, the one that predicted the end of the world? Well, that was supposed to happen on December 21, 2012. As it turns out, Meraki was acquired by Cisco on the eve of the supposed apocalypse and ironically, it represents a rebirth.
In the nearly ten years since acquisition, much has changed with Meraki.
The product stack has quadrupled in size
Many other Cisco technologies have been integrated into the platform (shoutout to Catalyst cloud management and ThousandEyes internet insights)
Our advanced hybrid cloud has scaled to enable over 11 million online Meraki devices
The quest to conquer complexity
What hasn't changed since joining Cisco is our goal to help you navigate challenging technology scenarios. We've always prioritized the end user experience and put stock in how it feels to manage a Meraki network. The primary fruit of that labor is the Meraki dashboard, our unique cloud management interface that gives you control over your entire network stack, free of command line interface. Additionally, the dashboard enables:
Decentralized management of huge, distributed networks
Remote troubleshooting and issue resolution
That super-cool feeling as you oversee your global deployment and implement changes in real time
But if you're an experienced Meraki operator, you already know this! Let's talk about what's next, and our vision for the dashboard of the future.
Dashboard has been workin' out
We're updating the look and feel of the Meraki dashboard, making the interface more consistent and accessible to all users.
Along with that, modernized code and tooling will allow us to release and iterate more quickly. We'll deliver more value to customers, faster. All of this will make it easier to integrate with other Cisco products.
Oh, and did we mention you can now monitor your Catalyst switches in the dashboard, too?
The road ahead
This is the beginning of a journey to transform the dashboard into an even more powerful tool to manage your hybrid enterprise. We're driving toward a future where every Meraki cloud-managed network has these features:
Intent-based information architecture
Surfaced and actionable alerts
Automation and mobile workflows
Streamlined integrations with even more Cisco technologies
And everyone's most-asked-for feature: dark mode
We need YOU
The network management experience has always been our primary focus, and this is reflected in the way it feels to manage a Meraki network. We don't want these changes to be arbitrary. Instead, we hope they transform the way you manage your Meraki networks.
Opt in! The Early Access page is available to admins in the navigation menu by going to Organization > Configure > Early Access
Tell us what you think—provide feedback using the beta feedback tool, which can be found on the right side of the screen once you opt in
If you're new to Meraki, check out the instant demo to get a feel for the new management experience