What we learned on our journey to a more productive headquarters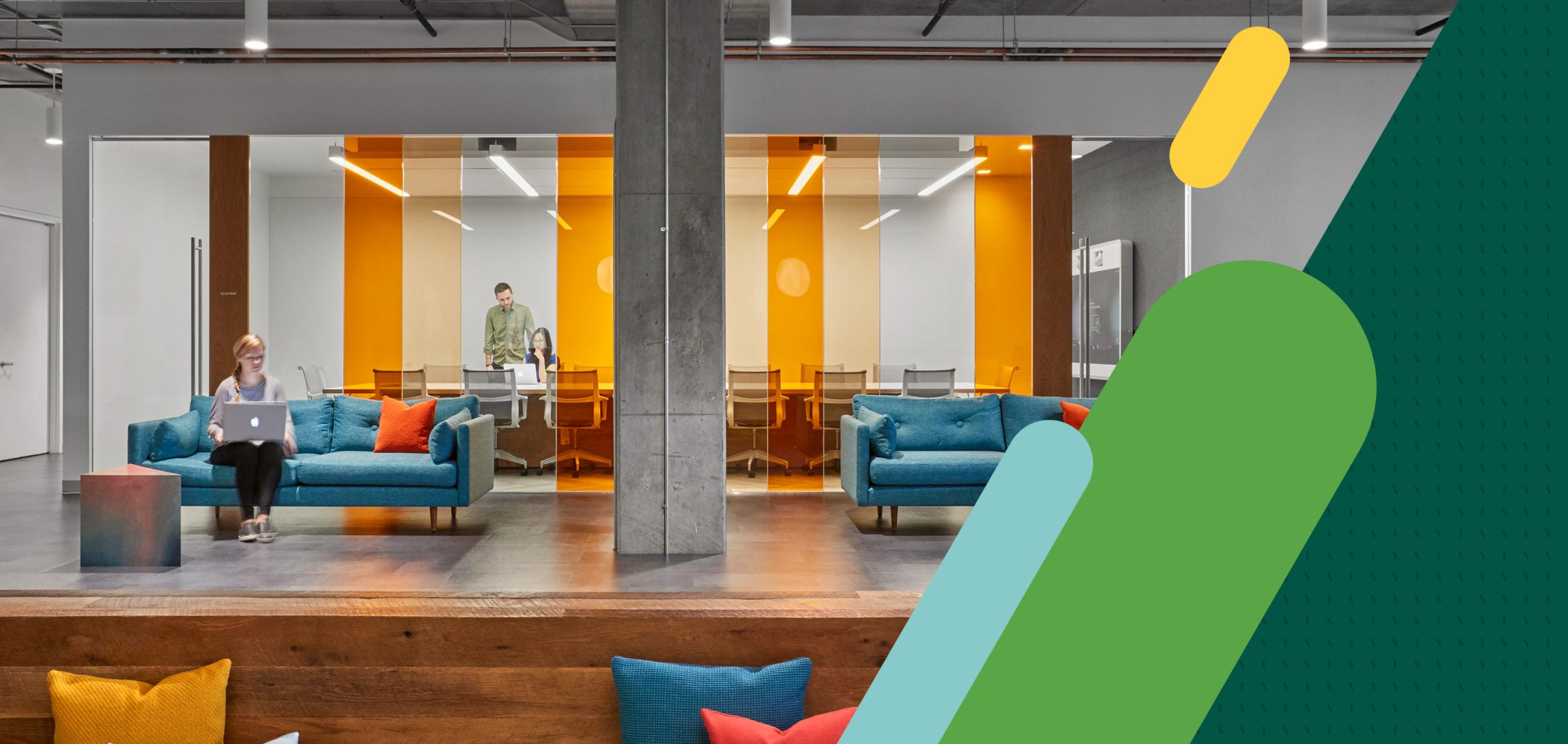 Levi Toney is Director of Workplace Experience at Cisco Meraki
Like many organizations, you're likely looking to provide safer, healthier environments for your hybrid workforce as offices begin to open up and the workplace takes on a semblance of pre-pandemic normalcy. But upgrading your office space can be a challenge. 
When the Cisco Meraki Digital Workplace team wanted to add smarts to our office in San Francisco, we had an edge: we work at Meraki after all—we're developers of the best cloud-based smart cameras and sensors.
While that meant we didn't have to compare key products, we still had to navigate the challenges that come with doing something new. Dennis Adams, Meraki Workplace Technology Lead (and a member of my team), played a key role in the implementation. We both learned a lot through it all, and now we're sharing a few of the key lessons we learned.
Advocate for the cause
Look behind the curtain of any successful initiative and you'll find at least one enthusiastic proponent. This knowledgeable individual has a seemingly endless supply of energy and positivity, and you need that level of advocacy when you're adopting technologies.
In our case, that enthusiast was Dennis, who has championed the capabilities and opportunities of smart spaces throughout Meraki and Cisco.
In addition to keeping on top of product information, Dennis was the bridge who connected the Digital Workplace team to other Meraki and Cisco departments. Having seen the opportunities that smart cameras and sensors could bring far beyond the Digital Workforce team, Dennis has become an internal entrepreneur for smart spaces.
Think big, act smaller
While it's exciting to think big and be ambitious with your long-term goals—and we have some great long-term plans—start smaller. Focusing on one manageable pilot with trackable goals sets you on a path for success, and makes that longer wish list more feasible (in time).
Hitting KPIs is more than a good feeling. It's often the route to more funding and more resources. Developing a pilot project instead of tackling an entire floor or department at once gives you insight and data points, and allows you to more easily tweak features or technologies as you go.

Find an executive sponsor
It's invaluable to get an executive champion on board, someone who can cut through red tape and provide insight into business-wide impacts, challenges, and opportunities. With their understanding of future plans for the enterprise, these upper-management evangelists bring depth to the discussion and demonstrate how serious your team is to the success of the implementation.
They may also be willing to open doors that once were closed, clarify territorial disputes, and pull in resources as needed.
Power up partners
Look around for other teams in your organization to partner with. Be creative. You may find that budgets are more flexible with facilities departments (and possibly even richer) compared to IT budgets, so teaming up makes sense from a functional, organizational, and fiscal perspective.
The more business units involved, the more budgets may be available to smart spaces with measurable results across divisions like facilities, IT, security, and operations.
For us, working with other departments across Cisco and Meraki was key. We teamed up with Cisco DNA Spaces and used MV cameras for people counting and detection and used DNA Spaces Tripwire API to keep track of entry and exit numbers  at Meraki San Francisco offices.
We also leveraged Meraki MV22 smart cameras with anonymous information shared in an employee-facing dashboard for conference-room-bookings. In addition, the DNA Spaces team worked with the Real Estate and Facilities Management teams on an administration portal for utilization data. 
Sustain the world
The environment is something many of us care about. We recycle, shut off lights to conserve energy, and fix dripping faucets to preserve resources.
Going beyond what's visible by leveraging data, we can find even more ways to improve sustainability. With insight into the physical environment, we can create smart spaces for safer, happier, and more comfortable employees and guests and cut down on wasted electricity, heating, cooling, and water at the same time.
Adhering to these best practices shaped our smart-space deployments and set up Meraki for a smooth return-to-office. We hope to see you, perhaps even IRL, soon.
Get the guide and learn how we can make your space smarter too.