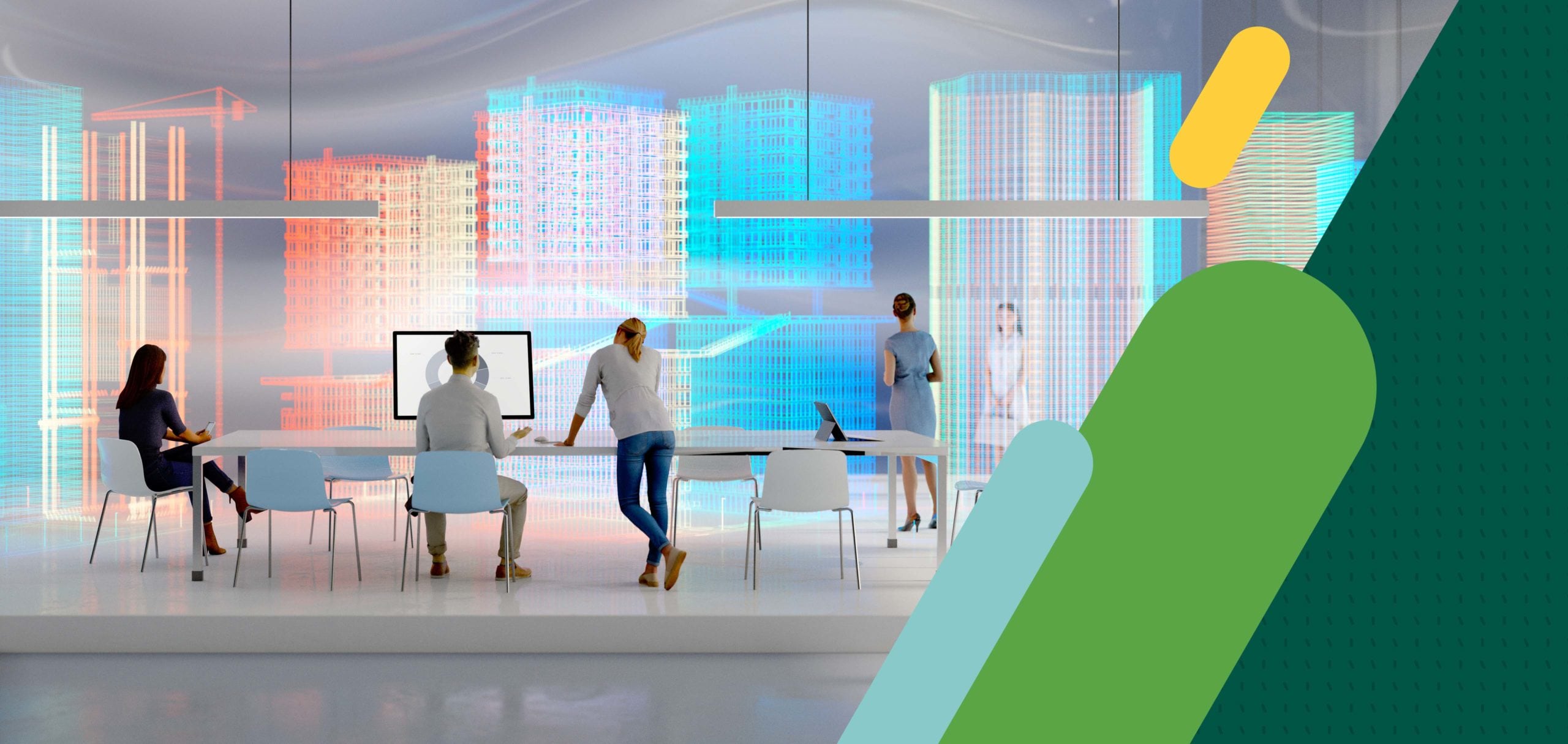 The rapid transitions and unpredictability of the last two years have forced IT teams to focus on the most immediate needs of the business. In technology terms, that boils down to three things: video conferencing, collaboration applications, and remote worker connectivity.
But that barely scratches the surface of what's needed to enable and sustain the innovative new processes and operating models companies are developing. Fortunately, there are three massive technology shifts happening in 2022 that will give your IT team the boost they need to not only build, but sustain operations for these new models.
Wi-Fi 6E and 5G will deliver "wired-like" experiences
Let's start with two major connectivity shifts that are already accelerating rapidly and together will unite to create opportunities for more flexible, agile ways of working.
I'm confident that 2022 is the year of Wi-Fi 6E. Last year we saw a few early entrants based on this exciting new standard, but they were mostly focused on consumer and low-end business access points. That's all about to change. With a new crop of enterprise-ready access points—connected to more intelligent, cloud-based network platforms—IT teams will have everything they need to deliver a truly "wired-like" wireless experience and the scale to support new devices, sensors, and data traversing the network.
The time to invest in 6E is now. Based on the data we've captured in the Hybrid Work Index, the transition from Wi-Fi 5 to Wi-Fi 6 in the enterprise took less than two years to get from zero to critical mass, and 6E is likely to outpace that. The companies that invest now in 6E will step confidently toward the future knowing they'll have the infrastructure in place to handle what's next with ease. 
Looking beyond the LAN, the advance of true 5G infrastructure has now reached a tipping point. According to a recent report from Omdia, global 5G networks are about to reach 10% subscriber penetration. In parallel, IDC surveys consistently show network and IT teams prioritizing wireless WAN connectivity as a top priority for primary and backup connectivity.
While the spectrum has been there for the taking, what's really unlocking the potential of wireless is the accessibility to IT teams. More flexible options for wireless WAN and wireless LAN will shift the workload on IT from band management and optimization to thinking bigger about what's possible on the network.
SD-WAN, meet hybrid cloud
These same shifts in work are creating different challenges and opportunities for the network. The combined need to deliver a consistently secure, high-quality experience for employees is shining a spotlight on the intersection of SD-WAN and hybrid cloud deployments. Or, put another way, "with great connectivity comes great responsibility."
With hard requirements for low latency across geographically distributed workloads, better resiliency, and global compliance with data privacy regulations, more organizations will accelerate multi-region cloud deployments on platforms like AWS, Google Cloud Platform, and Microsoft Azure. But, to keep these services running in top shape, organizations will need a dynamic and central way to manage their multi-region deployments.
In addition to new architectures that streamline connectivity for hybrid infrastructure, I see increased collaboration across two roles: the network architect and the cloud architect. Networking teams and DevOps will need to combine their powers to unlock the potential of this more flexible infrastructure. 
Smarter ways to use our workspaces
Finally, we can't ignore the pull of the office. As commutes become a thing again, most would agree that safety, comfort, and physical security are top of mind for everyone. The need to provide a confident return to the office will no doubt accelerate investment in smarter spaces, with a focus on air quality monitoring, space utilization, and dozens of other compliance requirements.
We're already seeing how new sensor technologies paired with cloud-managed network platforms are making it easier and faster to experiment with space. With just a few employees and a pack of command strips, facilities teams will rapidly deploy new systems to monitor restricted spaces, track assets as they move across locations, and start combining all that data in new ways to automate day-to-day events in the office.
These early applications will be just the tip of the smart spaces iceberg, too. With more smart cameras, environmental sensors, and wireless location data streaming into network platforms, we're creating the opportunity to make more advanced intelligence capabilities accessible to any organization. By the end of the year, I expect to see advanced computer vision applications—once solely the territory of the top 1% of companies—adopted by companies of every size, in any industry. I can't wait to see what they build.
A better year, and better experiences
Call me optimistic, but I do believe the months ahead will be exciting ones for the public and private sector alike. Advances in network technologies and access to simpler platforms means we can rapidly improve the experience of work.
At one point, we all thought that remote work was going to be a quick fix. Two years later, we're all embracing this new paradigm. I'm looking forward to seeing what new technology experiences we get to have in the year ahead.