The impact of real-time location services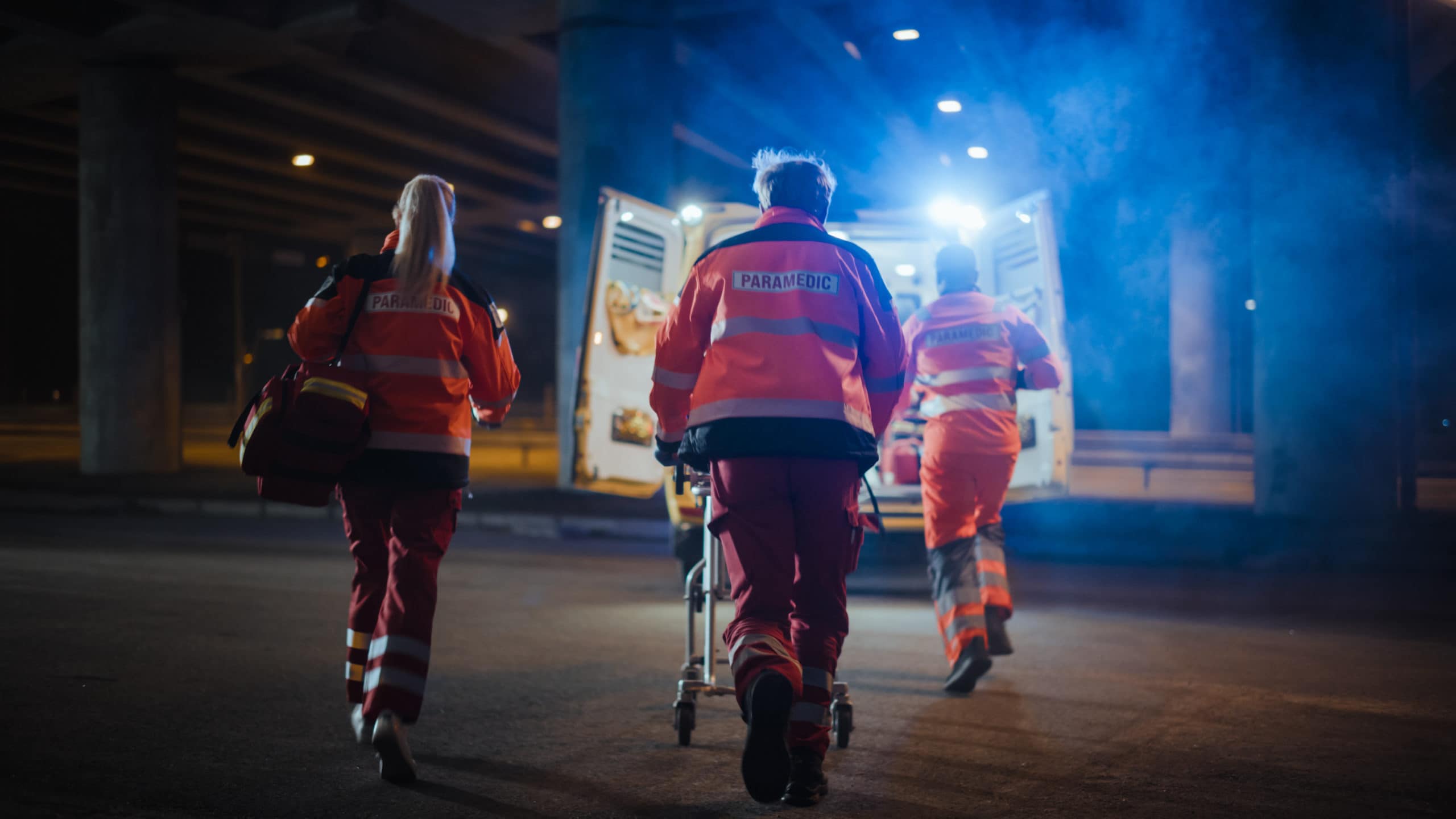 This article was contributed by Vince Grove, Vice President, Marketing, at AiRISTA Flow, a Meraki technology partner.
Workplace violence (WPV) is a recognized hazard in the healthcare industry. WPV is any act or threat of physical violence, harassment, intimidation, or other threatening disruptive behavior that occurs at the work site. It can affect and involve workers, clients, customers, and visitors. WPV ranges from threats and verbal abuse to physical assaults and even homicide. Healthcare workers suffer some of the highest rates of violence, but the numbers are undercounted because most incidents go unreported.
Here are a few stats:
A 2016 U.S. Government Accountability Office (GAO) study reported that rates of violence against healthcare workers are up to 12 times higher than rates for the overall workforce, and 70% of nonfatal workplace assaults in 2016 occurred in the healthcare and social assistance sectors.
In a 2015 study, 88% of respondents failed to document an incident of violence that they had experienced in the previous year.
In a survey of hospital employees, 62% reported that they were the target of violence within the last year.
The impact and your role
Due to these challenges and other pressures brought on by the pandemic, hospitals are struggling to retain their staff. For example, nurses are deciding to leave the hospital environment or are leaving the profession altogether.
Additionally, a 2001 study indicated that violence is not merely an occupational health issue, but is also associated with lower patient ratings for the quality of care provided.
The global pandemic has increased the stress on healthcare staff and the patients they serve, creating a volatile situation. Care providers need to review and update their protocols for violence in the workplace to retain staff, protect workers, and maintain standard of care.
Government authorities like the Occupational Safety and Health Administration, which oversees workplace safety, mandates such plans. The California Department of Industrial Relations uses the Occupational Safety and Health Administration (OSHA) model as the basis for its recommendations.
Meraki as the foundation for AiRISTA's staff safety solution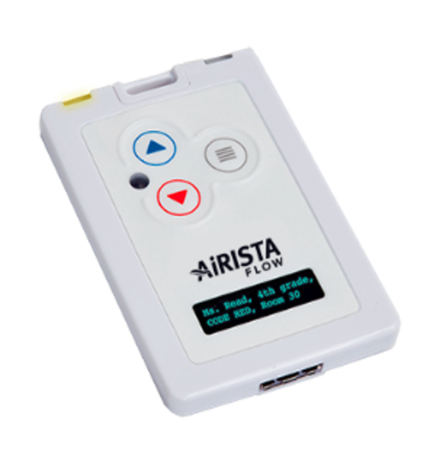 The AiRISTA Personnel Safety Tag is the world's #1 two-way Wi-Fi/Bluetooth® Low Energy-communicating device that leverages your existing Meraki wireless infrastructure—providing alerts, location, and communication to personnel in duress and first responders. In collaboration with Meraki, the B4n tag detects the Wi-Fi and/or Bluetooth® Low Energy beacons of all nearby access points to determine the location of the employee in distress.
Because the system is easy to use, clinicians can be protected immediately without extensive training. Incident recording is automated to ensure accurate record keeping. Obvious display of the tag discourages attacks in the first place and brings greater peace of mind to clinicians and patients.
Integration with Meraki's MQTT streaming protocol and scanning API help leverage your wireless infrastructure to reduce costs and speed deployment. Two-way communication to the tag's display alerts responders with an event and its location. AiRISTA's software portal, sofia, provides a complete console with customizable workflow, device management, and playback to review the activities and timestamps of each event to help drive continuous process improvement. The resulting platform supports other real-time location services like asset tracking, patient flow, wander management, and hand hygiene, which is available on the Meraki Marketplace. Learn more about the full suite of AiRISTA's apps and/or request a demo.