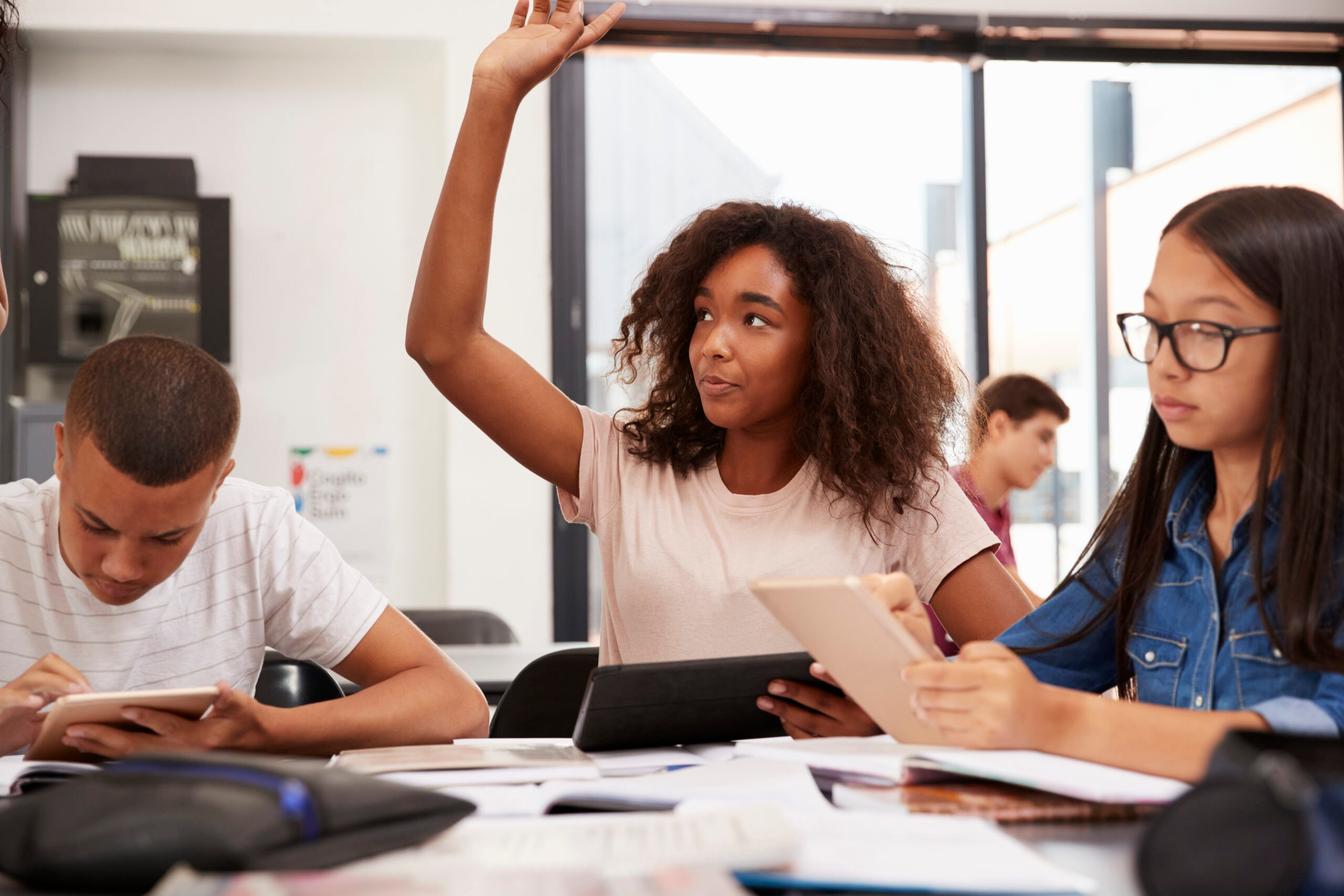 The past school year was a massive challenge for everyone amidst the pandemic, and IT teams were in the eye of the storm, quickly transforming schools to make learning possible while keeping students and staff safe. Now that most kids are fully back to in-person learning, you might be thinking about how you can be more strategic in your planning. By leveraging available federal funding to update school infrastructure, you can stay ahead of tech advances in education while hedging against future disruptions.
Modern tools for hybrid learning and work
Education today is not fully digital, but change is slowly happening. Schools need to integrate traditional learning methods with modern tools to engage students and keep them motivated throughout the school year. To do this, IT teams are being challenged to update their networks with best-in-class connectivity and security solutions.
For example, augmented reality and virtual reality (AR/VR) are not just global trends but are technologies that are being implemented more often in the classroom to improve the learning experience. Another best practice is improved communication between teachers and students. Sharing links, assignments, and feedback is the new norm, requiring connectivity in every corner of school facilities.
Even though most students are back to in-person learning, schools are prioritizing solutions that enable hybrid learning and work. There is no doubt that the pandemic changed the way schools operate, so having the flexibility to switch from one learning model to the next is critical.
Secure learning everywhere
Our digital world is making K-12 schools more susceptible to cybersecurity threats. That's why IT leaders worldwide are focusing more on protecting students and their data, school-owned devices, and of course, the network. Meraki keeps devices protected, data encrypted, and students safe while enabling IT to spend more time on proactive security projects and less time managing and troubleshooting security solutions.
The focus on physical security has also increased in the last year. School districts are implementing cloud-based smart cameras to monitor their classrooms, cafeterias, parking lots, and other areas. Aside from monitoring, these devices gather analytics that can be used for contact tracing and supporting social distancing measures.
The benefits of a cloud-based platform
Managing your entire network from an easy-to-use, cloud-based dashboard is now possible with Meraki. Using the Meraki dashboard, lean IT teams can gain complete visibility and control, valuable insight into network usage, and remote troubleshooting tools without increasing costs or hiring additional IT staff.
"It's so easy to use. In a few weeks, we added 10,000 devices to the network and 300 Meraki APs, roughly doubling the end-user computing devices and significantly adding to the wireless—all without hiring a single extra person."

John Krull – Chief Technology Officer, Oakland Unified School District
Meraki enables the safest environment for schools and the surrounding community through a combination of cloud-based online and physical security solutions—including endpoint management, security appliances, access points, and security cameras, which work together seamlessly to provide a safe environment for everyone.
As you work on your IT strategy for the upcoming year, learn how funds from ARPA and E-rate funding can help secure Meraki solutions for your team and ensure exceptional student experiences.