Five ways to automate security processes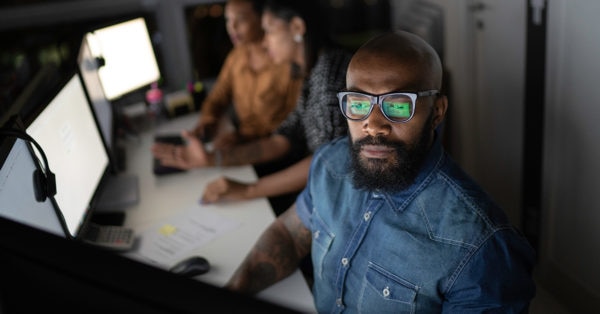 As IoT integrations and cloud-connected technologies continue to influence the security landscape, businesses are quickly realizing they can optimize operations that leverage the wealth of data those systems provide. With more information at their disposal than ever before, cybersecurity and physical security teams have the opportunity to improve security posturing, but only if that data is used effectively. Here are five ways teams can utilize automation to streamline cybersecurity and physical security systems and business processes.
Automatic software updates
Updating commercial security system software is often time-consuming (not to mention expensive). However, over-the-air (OTA) software updates for cloud-based platforms automatically run as soon as they are available. This means businesses get the most up-to-date technology without the hassle and cost of on-site maintenance. Plus, OTA updates mean a faster, more efficient upgrade process that minimizes downtime, keeping systems protected from the latest threats and vulnerabilities.
Streamlined monitoring and detection
Utilize automated notifications and breach detection software across cybersecurity and physical security platforms to streamline monitoring for any number of locations. Many cloud-based video surveillance cameras, access control systems, and cybersecurity scanning tools feature automatic breach detection and notification systems that alert teams to any potential issues without the need to monitor 24/7. This technology can also triage alerts to the correct personnel automatically, saving time in critical moments. It's important to note that remote access to data and controls is essential for optimizing the response to security alerts.
Scaling security processes
Rolling out enterprise-grade and commercial security systems and processes to new locations previously involved hiring a brand-new team and providing extensive training. Now, automated security processes can easily be transferred to new buildings and sites in a matter of clicks, without additional personnel. Furthermore, cloud-based platforms are ideal for maximizing scalability thanks to unlimited data storage and greater flexibility to adapt to changing business needs.
Business intelligence and predictive analytics
With access to consolidated cybersecurity and physical security data from previously disparate systems, teams have almost limitless potential to make operations more efficient and secure. By ingesting that data into powerful business analytics and intelligence tools, security teams can use endpoint and AI analytics to inform decision making across the entire business. For example, smart AI workplace platforms can use real-time location data, sensors, cameras, and access information to improve space utilization, manage hybrid offices, and track occupancy. This allows teams to identify and address concerns earlier, before they become a problem.
Encryption, compliance, and auditing
Proactive security needs to be adaptable and agile, making systems that automate day-to-day operations essential to successful cybersecurity and physical security convergence. Automated systems use security data to perform tasks, including identifying noncompliance, generating regular system audits, monitoring networks for malicious activity, and eliminating redundancies. Taking advantage of these automations not only optimizes business processes, it also reduces risk and liability across the organization.

To learn more about how to improve your security posture with cloud-based technology, join us for the final installment of our three-part webinar series featuring expert-led discussions on emerging security strategies. If you missed previous sessions, watch part one and part two on demand.