How to carry the world in your pocket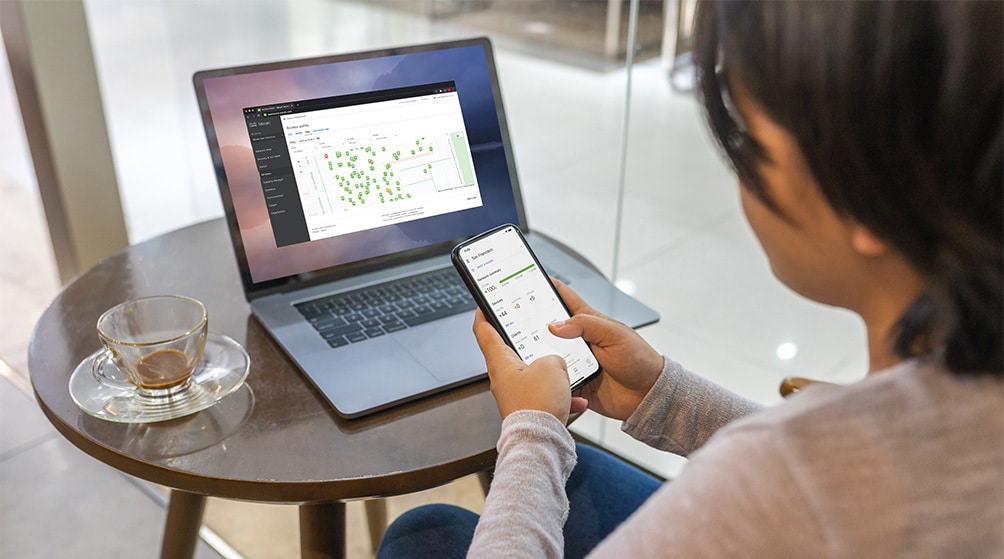 The mobile phone has become the most commonly used device we employ to simplify our lives. Today, there are over 3.5 billion smartphone users in the world. That's about 44% of humanity. In 2016, the number was 33.58% of humanity (or 2.5 billion users), resulting in a 40% increase since then. It's a good reminder of the prevalence of mobile technology in our lives. 
How we go about our daily routines has changed due to this seismic shift. Our mobile phones help us read, watch, listen, play, nap, email, meet, cook, meditate, and even run. So why should managing your IT and network infrastructure be any different?
There's an app for IT
Meraki has introduced a new mobile app rebuilt from the ground up, now available to download on Apple iOS or Android devices. It sports a brand new UX customized for mobile use-cases and features rock-solid authentication, benefiting from biometric identification features included in the latest phone models.
| | |
| --- | --- |
| Network view | Client view |
Convenient operations 
With the Meraki Mobile app, you get everything you need for IT and network operations wherever you are. You can quickly access alerting devices, identify potential problem clients, and easily navigate between networks and organizations. For devices, you can access live usage information, view and edit details, and run troubleshooting tools. For clients, you can view application-specific usage, update a client's group policy, and check connection details. You can also receive notification alerts instantly, so the next time your CEO texts you mid-dinner in a panic, you can gracefully step away and resolve the issue between the entree and dessert.
| | |
| --- | --- |
| Follow-through troubleshooting | Device detail |
Improved troubleshooting 
Using follow through troubleshooting, you can now trace upstream connections clearly from a specific client in the app—no messy navigation or multiple tabs. It's also a cinch to onboard devices from anywhere by scanning a bar code (or remotely by adding details manually) and then adding location and a mounting photo all in one spot. That means your afternoon walk doesn't need to be disrupted by a misconfigured upstream VLAN. It's the power of the Meraki platform in an app—just don't walk into any poles while you're updating settings.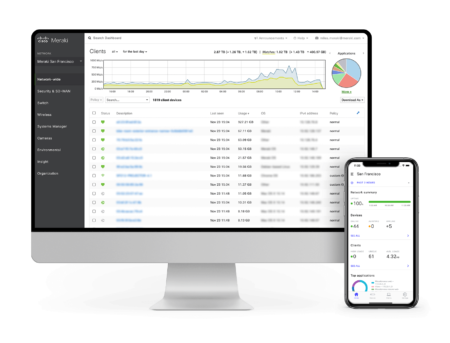 The cloud in your pocket
Meraki was born in the cloud. Early in our existence, a team of engineers dreamed up a ground-breaking desktop web dashboard to manage networks with ease. Just like the rest of the Meraki platform, the app will continue to evolve with new features to empower our growing cadre of half-a-million customers to simplify their work life. So, go ahead and carry your entire cloud-managed work world in your pocket with the Meraki Mobile app.