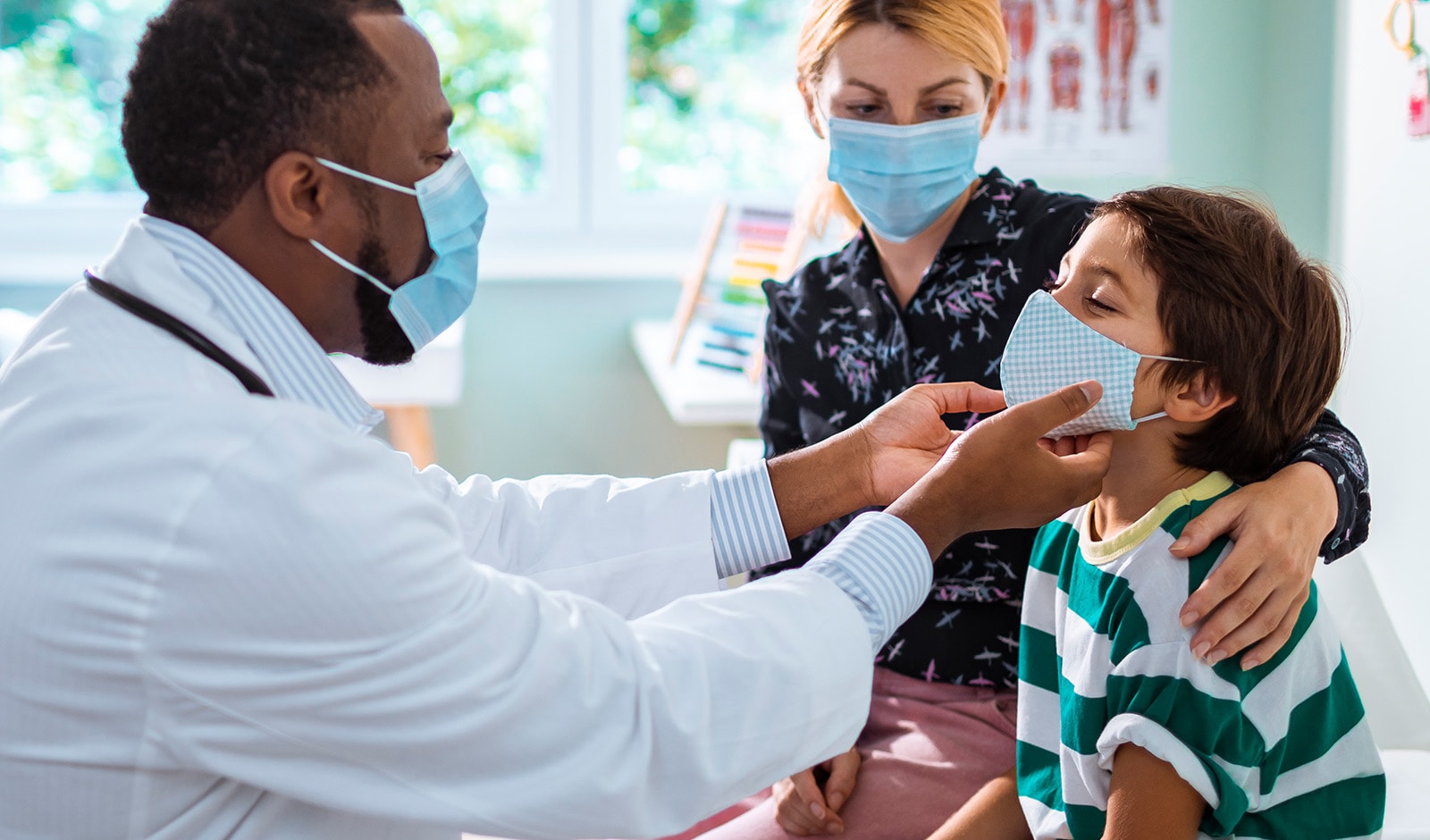 Over the past several months, we've seen healthcare providers leverage technology to quickly innovate and respond to the challenges brought on by the global pandemic. But what is the role of technology in healthcare as providers prepare for future investments? 
Here are three things to consider as we look to the future of healthcare IT. 
Staying connected through telehealth
The global pandemic has forced clinics and hospitals to transition nonclinical staff to remote working to ensure the safety of staff and patients. This has led to a more dispersed workforce of clinicians, administrators, and nonmedical staff, requiring the adoption of telehealth as a practical alternative for routine and critical patient consultation. 
While telehealth can be a considerable investment for providers, fortunately, the recent CARES Act included $200M dedicated for the Telehealth Program. 539 applications from 47 states were approved by the Federal Communications Commission. While funding has been exhausted for the initial program, the FCC has other ongoing programs and resources to support telehealth. 
Besides telehealth, there are other cost-effective ways to leverage technology to enable remote working for clinicians and administrative staff.
Network scalability and security 
At a time when hospitals and clinics are focused on taking care of patients and employees alike, network dependability and security should be the least of your worries. Network downtime and security breaches lead to poorer patient care and lost revenue—particularly in a time when noncritical procedures are being pushed out. 
Additionally, a dependable and secure network makes it easier to manage and mitigate risks that could impact network scalability, which is critical if you need to rapidly deploy temporary clinics or pop-up testing sites. 
But even with regular day-to-day operations, keeping your network running like clockwork is nonnegotiable. Even the smallest unexpected downtime can impact staff support, which in turn reduces the quality of patient care. 
Fortunately, there are many innovative solutions to help healthcare providers rapidly scale their network while shoring up security. For example, cloud-managed IT solutions enable you to view and manage your entire network infrastructure from a single computer. You can also gain network visibility across dispersed locations, as well as monitor thousands of devices connected to it. One provider, Hospital Sisters Health System, which operates a network of 15 hospitals and clinics in the Midwest, upgraded to a cloud-managed IT system and saw significant improvements in the dependability and security of their network. 
" In the healthcare space, IT shutdowns can cost you money—and your reputation. – Hospital Sisters Health System"
Digital transformation improves safety 
Digital transformation in healthcare has never been more relevant than it is right now. At a time when safety is top of mind, healthcare providers are looking to technology for ways to ensure staff and patients alike are far from harm's way. 
For example, one health provider has come up with a solution using cameras to monitor PPE (personal protective equipment) use from a safe distance. This deployment allows providers to deliver the best patient care possible while reducing risks from physical contact and optimizing the monitoring of multiple patients from one location. 
During these challenging times, it's important to be resilient and think outside of your comfort zone. The good news is, Cisco Meraki is here to help you do just that. 
Resources: