Best practices for maintaining team engagement in a remote work environment
We recently hosted the first of our "Beyond the Network" conversations. The topic: the workplace of the future. As our host, Will Townsend, and two Meraki leaders discussed how businesses and IT teams are adapting to a newly distributed workforce, I was surprised that one of the most popular questions in the Q&A was focused on how to keep remote workers connected, not through their corporate network, but socially. 
As the Chief Marketing Officer at Cisco Meraki, I lead a distributed team of 75+ employees around the globe. Keeping my team socially engaged is an issue I have also wrestled with over the course of these last five months. Here are some of the lessons I have learned to help keep my team engaged, productive, and social.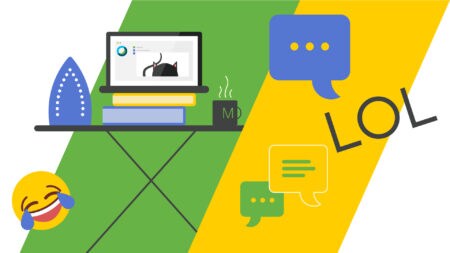 Establish consistency 
There have been many unknowns recently, but one thing that should not be uncertain is the cadence of communication with your team. By providing a schedule of touch points, whether through email or virtual meetings, they know when to expect updates. For us, bi-weekly meetings with agenda items contributed by the whole team have been helpful in keeping everyone up-to-speed on the happenings across the organization. I've set up a daily stand-up with my direct reports to replace the many hallway interactions we'd have throughout the day to update each other on need-to-knows. 
Use collaboration tools
Nothing will take the place of hallway chats in the office, but by utilizing tools like Webex Teams, there is no end to the amount of conversations that can take place. There's always opportunities for private 1:1 discussion and the all-team channels can be very productive, but also consider creating spaces where everyone can share their personal interests. Within Meraki Marketing we have spaces for everything, from team members' latest cooking adventures to daily jokes and our favorite dogs. The social connection remains, and is available to all.
Embrace informality
We are all making the best of what may not be the most ideal working conditions. Some of us may be working from our laundry rooms (it's me, I'm working from my laundry room … on an ironing board no less) or using a stack of books to create a standing desk. While efforts are underway to optimize our home environments, it's best to create a culture where that's OK. You can create a space where everyone can laugh at the unexpected fire alarm or meeting cameo by a coworker's child instead of having it causing frustration.
Make yourself available
As a leader you are most likely pulled in many directions on a given day and may not have the time you want with your team. By setting aside dedicated spots in your calendar, it breaks down the walls and keeps communication flowing. I have established three lunch or coffee breaks each week that are optional for team members to attend. These set times create another opportunity for continued social connection, as our one rule is 'no work talk allowed.'
Have a little fun
It feels like we have all been working more hours in recent months than normal. But with the hard work, there should also be some play. Many of the teams within our organization have taken virtual cooking classes or participated in coffee tastings for a little break. We have also created work-from-home challenges for the marketing team. Whether it's a TikTok video or trivia competition, those weekly events have been valuable for team-building.
I look forward to continuing this conversation about the workplace of the future—stay tuned for details on Episode 2 of the "Behind the Network" series. If there's a specific remote-work challenge we can help you address, please let us know.