Time to spread the word with our European audience
Cisco Live is like a merry-go-round, and it feels like no sooner has one finished we're planning the next. And there's a good reason the planning starts so early: there's a ton going on! These are huge events, attracting Cisco fans from across the globe – the last one held in San Diego attracted almost 30,000 attendees!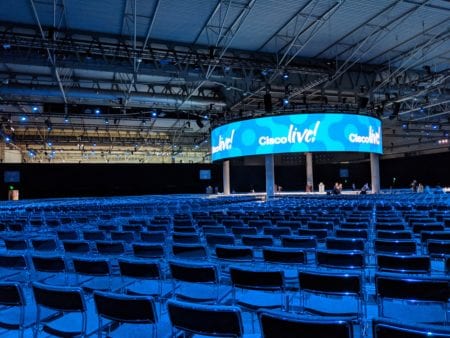 It's this success that drives Cisco to run multiple Cisco Lives around the world each year, and the new decade kicks off with a return visit to Barcelona for the last week of January. As always, The Cisco Meraki team will be there in large numbers, helping to ensure we get to meet and shake the hands of as many attendees as possible. We've created a website with all the details, and here's a quick rundown of what we have in store this time around.
11 new dashboard product and feature demos
8 formal presentations (technical and less technical)
2 walk-in labs to try out
6 #MerakiMission challenges to complete
The new Capture the Flag
DevNet workshops
And last but not least…
An Innovation Showcase talk by the always-energized head of Meraki, Todd Nightingale
We'll also be hanging-out in our Meraki Lounge, where we'll be serving quality coffee alongside the cloud managed IT. There'll even be a happy hour on Tuesday, definitely not to be missed! With all these opportunities to meet Merakians, and with everything else that goes on both in and around Cisco Live, we're confident this will be a great experience for everyone, as always.
Our top priority at events like Cisco Live is meeting customers, past, present and future, partners, developers, IT leaders and anyone enthusiastic about our mission to simplify IT and unlock the potential of organizations the world over. We very much look forward to meeting you and hearing your story.
Sign-up here to join us in Barcelona! https://www.ciscolive.com/emea.html