In October we introduced the new MR Advanced License and Upgrade License to provide additional protection on the Meraki MR. 
But first, let's take a step back and recall what DNS really is. It would be helpful to think of DNS as the phonebook of the internet. Every website has a specific IP address associated with it. For example, if Wells Fargo's IP address is 151.151.29.189. DNS turns the human-readable address (wellsfargo.com) into a machine-readable address (151.151.29.189) and ensures that you always connect to the correct website. In this instance, Cisco Umbrella guarantees a user is safely routed to WellsFargo.com so that the user is not intercepted by someone else claiming to be Wells Fargo.
Globally, there will be nearly 549 million public Wi-Fi hotspots by 2022, a fourfold increase since 2017. In 2017, Wi-Fi accounted for 43 percent of traffic and is slowly becoming the primary means of connecting to the internet. It is estimated that with DNS layer protection, businesses could prevent between $150 billion and $200 billion in losses globally. DNS layer security becomes crucial in securing critical business traffic. However, network security has often been complicated, with multiple vendors, multiple licenses, and multiple dashboards leading to more problems than solutions. 
Our new licenses offer customers an opportunity to buy Cisco Umbrella and Meraki MR with just one license. IT admins can now secure their wireless network by combining the power of Cisco Umbrella's DNS layer security solution with the simplicity of the Meraki dashboard. The new MR Advanced and Upgrade licenses automatically enable Meraki-defined policies at the DNS layer across their entire network. With the new license, IT admins also get access to the industry-leading "Security Center" under the Meraki dashboard. This helps them gain granular visibility into blocked security events.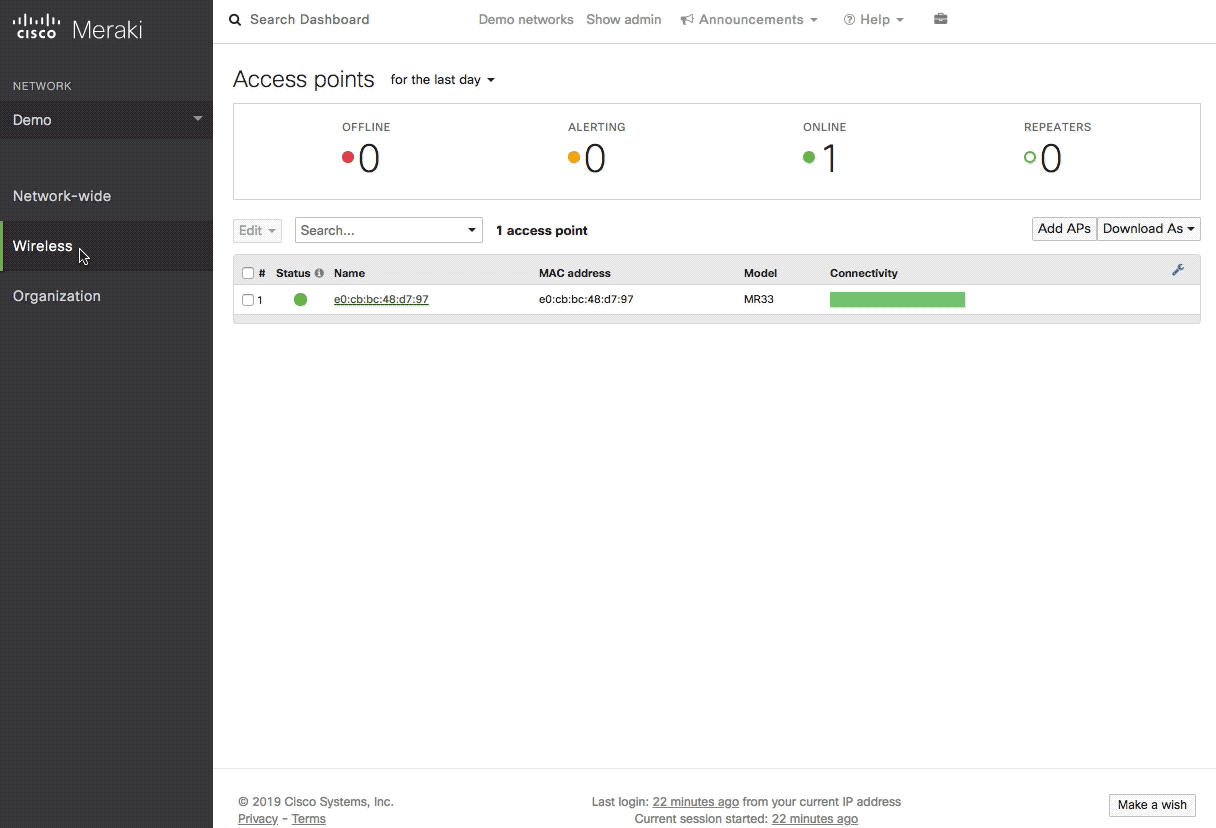 With Meraki MR and Cisco Umbrella, IT admins can protect users against internet threats like malware, ransomware, and phishing attacks by enforcing security at the DNS layer. This secures the "last mile" of a client's internet connection, which can often be left exposed and vulnerable. The new licenses enable IT admins to deploy DNS layer security at scale, across multiple networks to create a simple and secure digital workplace.
Learn how you can secure every layer of your network with Meraki here: Security Made Simple