Cisco Tactical Operations returns to Meraki HQ to share the vital work they do
Three years ago we had a visit from Cisco's Tactical Operations (TacOps) team, who brought their Emergency Response Vehicle to Meraki HQ and gave us a talk about their work. The visit was such a success that we decided to repeat it as part of a series of events for National Preparedness Month.
Meraki technology is used extensively by the TacOps group, predominantly in their Rapid Response Kits. As the name suggests, these are often required and deployed at short notice, where the ability to spin-up a network in minutes can make a real difference. Of course, simplicity and speed of deployment are hallmarks of the Meraki solution, and we're proud to work alongside TacOps to help put the technology to good use. We've even had Merakians participating in their work, so it's not just the APs and Security Appliances we're supplying, but people-power as well!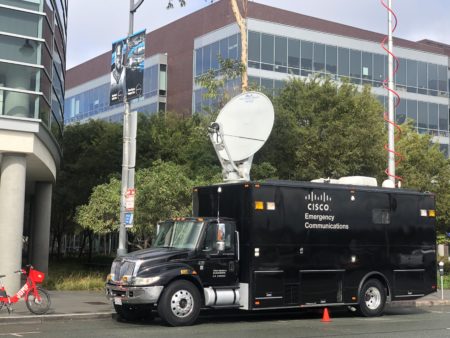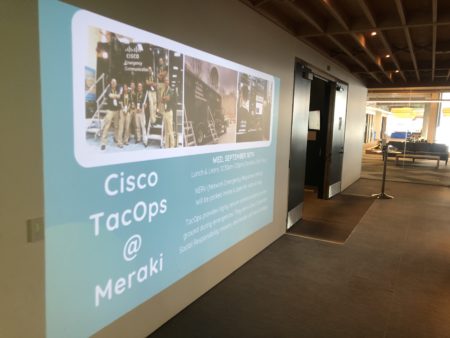 While they were here, we couldn't resist the opportunity to record a podcast episode with the TacOps team to share outside Meraki. It turned out to be a great discussion, covering all the important aspects of their work, and also providing guidance to those interested in getting involved with this kind of work.
The best way to enjoy the podcasts we're creating, and be notified when a new episode is published, is to subscribe. Just search for 'Meraki Unboxed' in your favorite podcast app. Alternatively, here's the TacOps episode, ready to go!