Automate Custom Apple Profiles with Variables
If you have been using Cisco Meraki Systems Manager (SM) for your Apple devices (iOS, macOS, tvOS), then you have probably used the Meraki dashboard to create profiles. For those unfamiliar with profiles: profiles are configuration settings distributed to devices.
Though most of the Apple device profiles are created through the dashboard, a customizable profile is configured through Apple Configurator or Profile Manager. While this helps many of our SM customers with specific profile needs, custom profiles are built and deployed one device at a time, resulting in a time-consuming and tedious task for IT admins.
So in true Meraki fashion, where simplicity is key, we are making custom Apple profiles far easier with the use of: variables!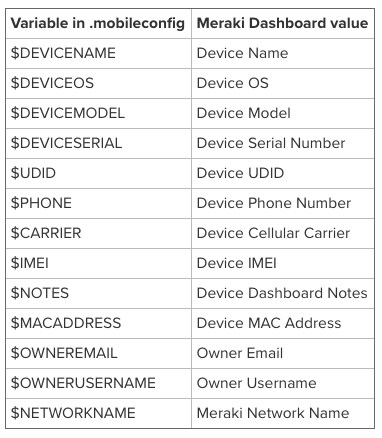 Variables that can be entered into Apple Configurator (.mobileconfig) to automate profile creation.
Plugging in variables through Apple Configurator or Profile Manager makes building and deploying custom profiles efficient. Customers will no longer need to create a profile for each device at a time; now, using variables (see above), they can create one profile and mass enroll devices simultaneously. This automates the overall process and eliminates repetitive work. In addition, the format of the variables allows for values to be pulled directly from the Meraki dashboard, which provides an even more flexible and scalable way of distributing profiles to devices.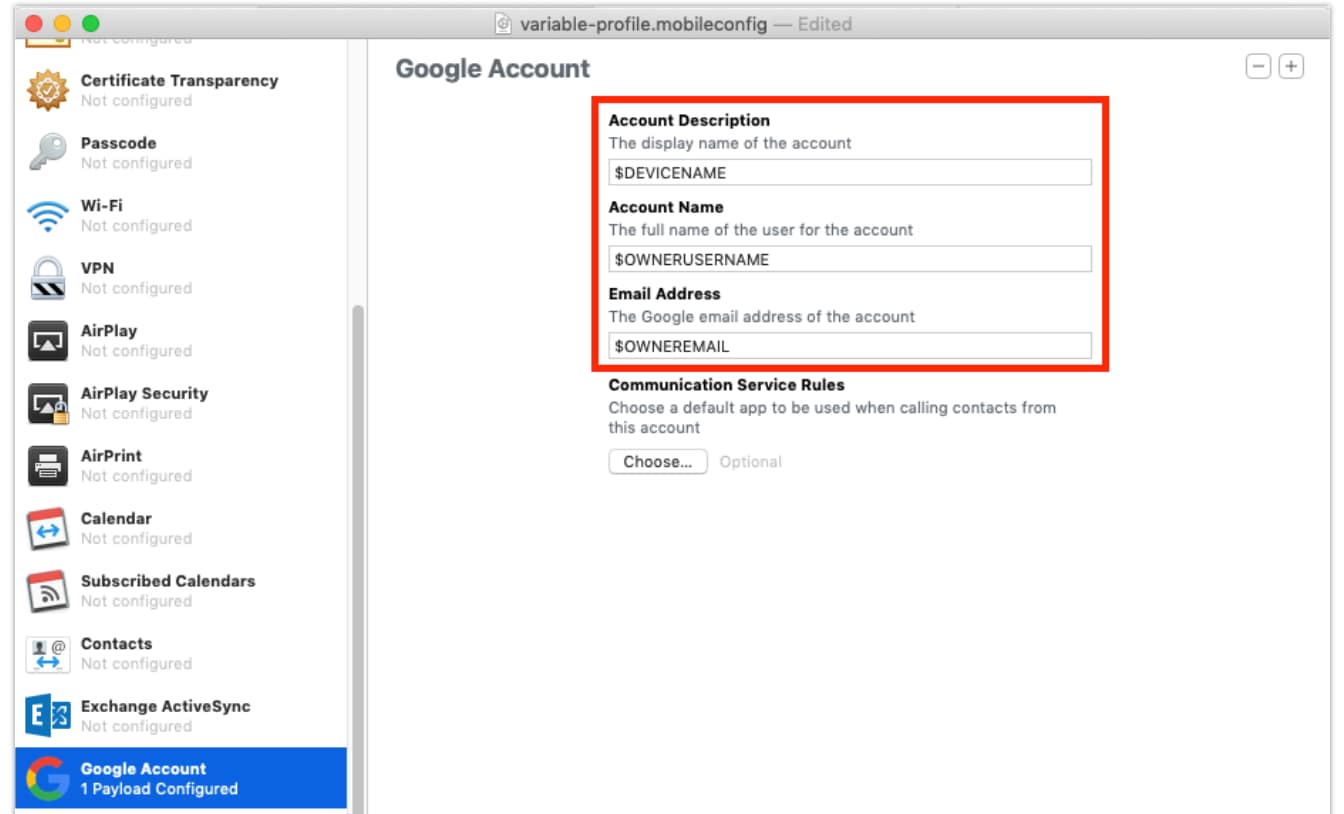 How variables are entered into the Apple Configurator
In order to use this new feature, it is first recommended to get familiar with how to create custom Apple profiles. You can then read more instructions on how to configure variables in custom Apple profiles.
We'd love to hear about your experience using this tool, so feel free to share your thoughts and join peer discussions on the SM Meraki Community forum!
If you are new to Meraki and would like to obtain free SM licenses, sign up for one of our recurring SM webinars.