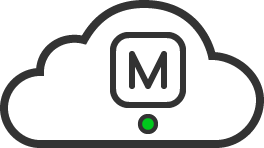 Communicating technical topics to a broad audience can be challenging. Photos, illustrations, and video are all helpful tools designed to simplify complex subjects, but it's easy to go overboard when describing a product as intricate as a switch or security appliance.
To help everyone represent Cisco Meraki products and related concepts more clearly, Meraki has released a set of official topology icons (in png and svg formats) to encourage collaboration and discussion.
Speaking a single language
The icons help to describe key networking ideas more consistently across our entire product line. The products covered include our switches, access points, smart cameras, security and SD-WAN devices, virtual appliances, and other generic networking items. The images can be used freely, with attribution, as a part of the Creative Commons terms of use. We envision the icons being used in topology diagrams for deployment documents, blogs, forums, and social media.
Below is a symbol legend for some select icons you will find inside our larger icon set in the Meraki Library.
Topology Set Icons
Left-to-Right Arrows for Layer 2 – The two sets of arrows going right and left indicate communication between devices at Layer 2. Available on MS device icons. Example:

Diagonal Arrows for Layer 3 – Our Layer 3 icon adds diagonal arrows to indicate the routing capabilities available on MS and MX products. Example:

Wireless – The icon represents a device that has Wi-Fi capabilities. Available on MR wireless, select MX security appliances, and Z-Series teleworker appliances. Example: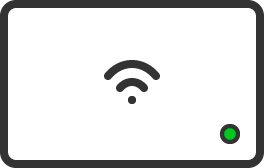 MX SD-WAN and security specific symbols – The MX icon includes symbols for inspecting traffic (magnifying glass), diagonal arrows for routing, and a brick wall for protection against bad actors. Example:

Dotted Line for Virtual Appliances – The virtual appliance provides Meraki security and SD-WAN services for migrating IT services to Amazon Web Services and or Microsoft Azure. Example:

Server – The server icon has several sub-icons to highlight important characteristics. Available with cloud, directory, domain, file, web, and Meraki servers. Example: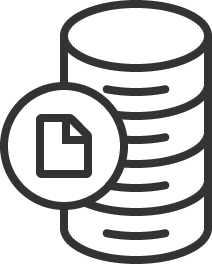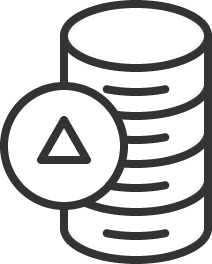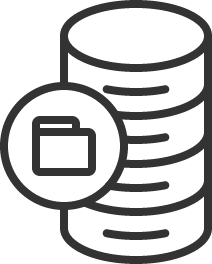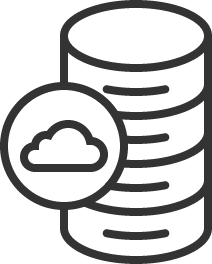 If you would like to get started, consider downloading our full icon set to begin incorporating the images into your topology maps, Meraki community messages, personal blogs, and Twitter posts.
---
Meraki Topology Icons by Cisco Meraki are licensed under a Creative Commons Attribution 4.0 International License.