A new Overview page in Systems Manager provides a visual display of essential device inventory information
The Meraki dashboard is well loved by customers for its easy reporting and visual display of network and device information. In our ongoing efforts to improve this interface, the Systems Manager (SM) team has recently released a new Overview page that provides a quick, graphical look at the health and status of end devices! This page is now available to opt-in for all users.
Opt-in using the prompt at the top of the Devices page in your SM network!

The Overview page was built to give users the ability to quickly glean relevant information about their SM network, from device health, to OS breakdown, app and profile status, and security compliance. This helps users easily pinpoint issues that need attention or validate that recent updates have gone through — answering the question "what do I need to care about today?" for your SM deployment.
At launch, the Overview page allows dashboard administrators to:
Track Updates: Keep track of the latest app and profile changes and monitor how many devices have been updated
Sync Status: Quickly view sync status with Apple and Google services (VPP, DEP, ASM, Android Enterprise)
Security Compliance: Easily monitor security policy compliance to track devices that haven't checked in in a while, have old OS versions installed, have been jailbroken/rooted, have exceeded data usage thresholds, etc.
The page is also updated in real time, eliminating the need to refresh the page for live information!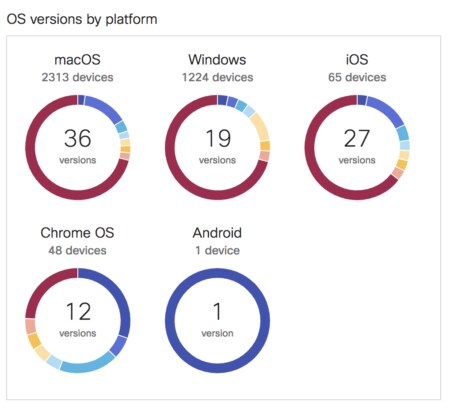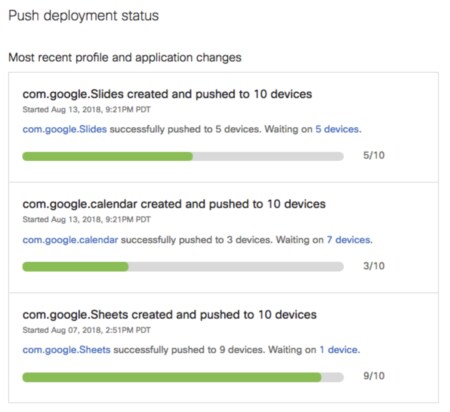 Here's what people are saying about the Overview page so far!
"It is amazing! It's very clear which devices are violating a policy and it provides a very nice panel to see it. I love it!"
"This is much easier to read than the list!"
"Really like the new page and the fact that you can filter directly into each compliance within the device list."
We hope you'll share your feedback in the "Make a Wish" button at the bottom of the page. If you're not already using Systems Manager, contact us to learn more!