What to look forward to in Orlando

The arrival of summer in the United States means a few things: sunny weather, celebrations of dads and grads, and Cisco Live US. The networking world is already abuzz about Cisco's biggest event of the year, which for 2018 will focus on how technology leaders can digitally transform their organizations.
Meraki has been hard at work for the last few months on creating innovative new experiences for attendees at this year's conference. Here's a sneak peek at what we've got up our sleeves:
1. Digital Workplace
The centerpiece of Meraki's presence at Cisco Live US 2018 is a brand new, experiential center called Digital Workplace. Rather than merely showing off our products at different booths, we decided to showcase our vision of the workplace of the future.
What does that mean? Of course, you'll be able to interact with the latest and greatest Meraki gear, from our cloud-managed networking solutions to our new line of intelligent cameras. But more importantly, the Digital Workplace will let you see how all of Meraki's solutions can create an environment where workplace management is drastically simplified and systems like lighting, heating, and security can be made more efficient based on network data.
For a preview of our approach to the Digital Workplace concept, check out this blog post.
2. Innovation Showcase: Unlocking Digital Innovations with Meraki
Always a popular draw, Todd Nightingale, SVP and GM of Meraki, will once again take the stage for a session at this year's Innovation Showcase. We've been up to a lot recently, from launching MV12 to unveiling new products that make the network more intelligent and extensible. Todd will discuss how innovations like these will help IT admins everywhere build simple yet powerful solutions that can impact every aspect of the workplace for the better.
Todd will speak on Wednesday, June 13 at 4:30 PM. You won't want to miss it!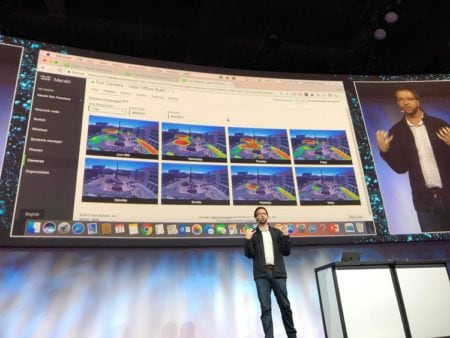 3. DevNet Zone
For the third consecutive year, Meraki will be part of the DevNet Zone in the World of Solutions. Our Solutions Architecture team has created exciting solutions using Meraki's cloud-based APIs. Take a look for yourself to find out what's possible with APIs, from location-based services to asset tracking and more.
To get a free Meraki switch, complete our exclusive learning lab in the DevNet Zone at Cisco Live! Learn more here.
4. #MerakiMission
To make Cisco Live even more fun, we're giving attendees opportunities to win awesome Meraki swag. #MerakiMission is a new experience that guides attendees through a series of challenges ranging from demos to fun selfies with the Meraki team. As a thank you for participating in #MerakiMission, we're giving away some awesome, limited edition Meraki swag!
Learn more about #MerakiMission here.
Visit our new CLUS website for all the details. See you in Orlando!