2017. What a year. We could fill this with a lot of different stories from the past year, but we chose to highlight one of our esteemed colleagues from the channel team, Stephen Bullock. Stephen had a lot of fun supporting you in his first full calendar year as a channel account manager — but don't just take our word for it, hear it directly from him.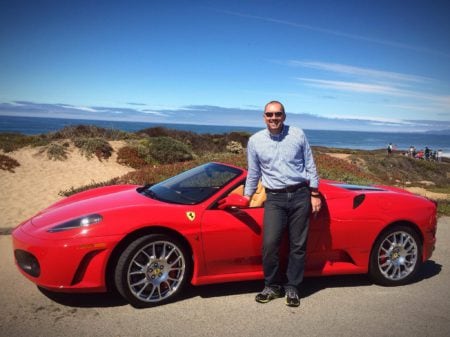 Conner Sheppard, Meraki Channel Marketing Manager: So, Stephen, how's life as a CAM treating you?
Stephen Bullock, Meraki Channel Account Manager: Incredible! I've been in role for about 18 months and still learn something new every day! Our partners are like snowflakes – no two are the same and that's exactly how my workday feels. Always lots going on and no shortage of Partners looking for help to grow their Meraki practice.
CS: That's great to hear. It seems like you're always flying around working with a new partner, remind me, how many partners are you currently covering?
SB: 16 Partners from Seattle in the North to San Diego in the South and East all the way to Minnesota (although I've not spent much time there.)
CS: Wow! That's enough to keep anybody busy. If you had to give a shoutout to one partner in particular, who would it be?
SB: I can't pick a favorite child… I love them all! However, CompuNet has done an amazing job developing the LDS Church which was a huge win for Meraki last year with more in flight. And I'm excited to see what ConvergeOne can do once the dust settles on all the acquisitions they've made: Annese, SPS & AOS in 2018 alone!
CS: Better question — you have to have some help working with these partners, and obviously Meraki reps are the best, but anybody you'd want to specifically recognize?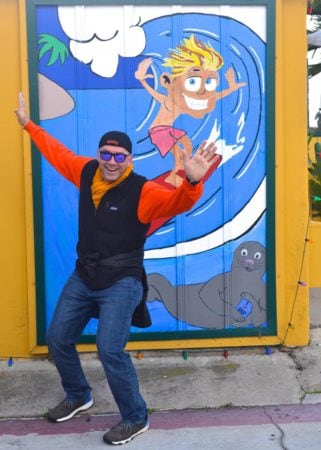 SB: The Channel Life is all about working cooperatively. The most successful engagements happen when the Meraki, Cisco and Partner Teams are involved… It takes a village! (No political comment intended). We've recently had some great meetings with John Gilkey's team at FusionStorm and on the SLED side, Andrew Barrientos' spearheaded a great meeting with Ednetics in Idaho. I'd be remiss if I didn't mention the amazing work of the Channel Marketing team to support the CAMs :)
CS: Stephen, stop that! So, 2018 is poised to be a big year for us, what kind of projects are you working on with all your partners?
SB: Each of my 'snowflakes' has different needs, so I endeavor to extract the greatest Meraki growth from each of them in different ways. It is not formulaic; but it allows us to be agile, adjust to their needs and hopefully dovetail with our Partners strategic goals.
CS: You're doing a lot of great work. What can reps do to better collaborate with you?
SB: Communicate: engage the CAM for Managed Partners and let them know what's going on, you might learn something before we do, even when it's bad news. Let them know when you're planning on visiting the Partner and ideally participate in joint calls. Be responsive: nothing is more frustrating to a Partner than not knowing what's going on… Generally, we lead the industry and are known for getting back to Partners in a timely fashion, but challenge yourself to get better every day. We succeed when the Partners succeed. Recognize the incredible job the Partner community delivers to Meraki and don't take it for granted. It's a long term relationship, which will endure through thick and thin, overall we'll win a LOT more working collaboratively with the Partner community.
CS: Well, Stephen, thank you for your time. Before we sign off, any last minute goals or exciting news you want to share with the team?
SB: Part of what I love about Meraki and our incredible growth is you never quite know what opportunity might present itself. I don't have any "exciting news", but am always looking for new ways to engage Partners, expand my skill set and contribute to the team. My goal for 2018 is unchanged from last year… Get to Mexico! I think it's going to be tough, but having experienced the baller life in Mexico a couple of times, I don't want to ever miss out!