Meraki will be at NRF 2018! Here's everything you need to know before you head to NYC.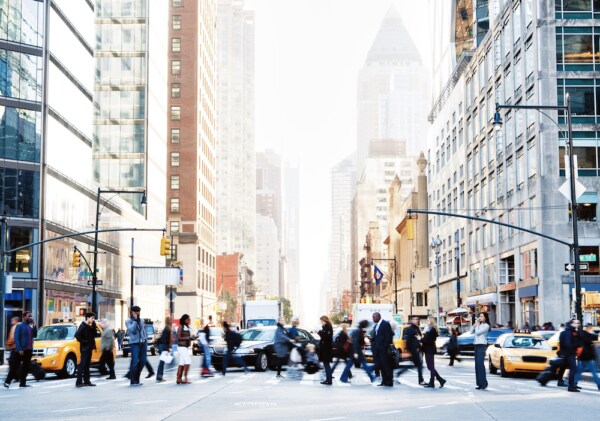 Retailers, get excited: NRF 2018: Retail's BIG Show is coming up! In just a few days, the Javits Center in New York City will be abuzz with all things retail. Cisco Meraki will be at NRF to chat about our latest solutions, showcase a few of our customers, and discuss the benefits that cloud-managed IT can bring to retail. We're really excited to share why cloud management and Meraki are a perfect fit for retail, and we can't wait to show you what we've got in store (pun intended).
Which Meraki products will be showcased?
At NRF 2018, we'll be showcasing the Meraki products that matter most to retailers. That means you'll get to check out Meraki MR wireless access points and our newest product line, MV security cameras, in the flesh. Of course, come to our booth to watch a live demo of the Meraki dashboard and see how simple it is to manage and configure a full stack of IT infrastructure — including APs, switches, security appliances, cameras, phones, and enterprise mobility management — from a single place.
As a special treat, our team will set up beacons and Meraki APs throughout the expo hall to give attendees a first-hand look at how Meraki Location Analytics works in a retail environment. Come to the booth to check it out!
Where can I find Meraki?
Meraki will be part of Cisco's booth (#2052), located on Level 3 of the Expo Hall. This large, 30 x 40-foot "toy box" will be an experiential retail environment where you'll get to see a variety of Cisco technologies at play.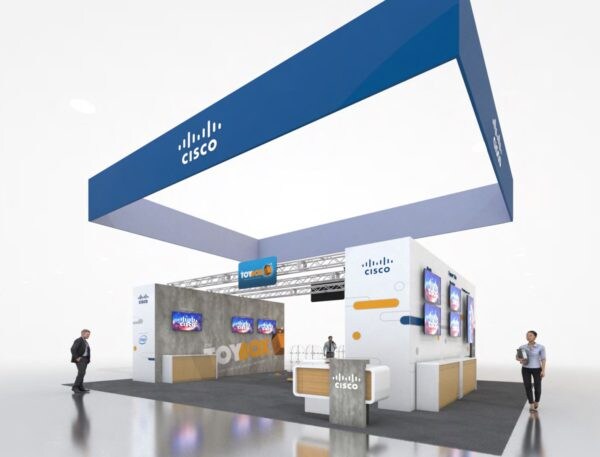 Here's what the booth will look like — look for the big blue Cisco banner!
Which Meraki customers will I get to hear from?
Many retail companies have already deployed Meraki to great success, which is why we're excited to feature some of them and have them discuss their Meraki deployments at NRF.
On Tuesday, January 16 from 10:15 AM to 11 AM, attend Meraki's Exhibitor Big Ideas Session (Expo Hall, Room 4, Level 3). You'll hear from Grupo Merza, a Mexican food and grocery distributor, about their deployment of 3,000 Meraki MV cameras.
Cisco will also be hosting speaking sessions with Dollar General and Panera Bread, both Meraki customers.
Who from Meraki will be at NRF 2018?
You'll be able to meet some fantastic Meraki sales and marketing employees at NRF. We'll have the product marketing leads for MV, MC, and our API solutions, as well as two people from the Meraki solutions architecture team, at the demo booth to chat about why Meraki is ideal for retailers.
How do I learn more about Meraki in retail?
Check out the following resources:
See you at NRF!