Replacement kits for several wireless access points — and new MR30H accessories — are now orderable!
We're excited to announce a slew of replacement mount kits for the following Meraki MR access points:
MR12

MR16

MR18

MR26

MR30H

MR32

MR33

MR34

MR42

MR52

MR53

MR62

MR66

MR72

MR74

MR84

These kits come with all the replacement hardware necessary to mount the specified AP models: mount plates, screws, drop ceiling clips, cable glands for outdoor APs, etc.
In addition, two new accessories for our MR30H access points are also available : a surface mount kit and a port security mount plate.
The MR30H surface mount kit is designed to be used in installations where additional cabling outlets are needed via the same wall plate used by an MR30H access point. The surface kit houses a keystone jack port, enabling additional non-ethernet cables (for example, telephone lines) to run from the wall plate — far more aesthetically pleasing than drilling an additional hole in a wall to string cabling through.
The MR30H Surface Mount Kit.
The port security mount plate for the MR30H is a wall mounted kit designed for use in instances where cable security is needed to prevent individuals from physically accessing the AP's integrated switch ports. This kit allows organizations to securely implement wired guest services while ensuring the physical cabling infrastructure is not tampered with, and that unauthorized wired LAN access is prevented.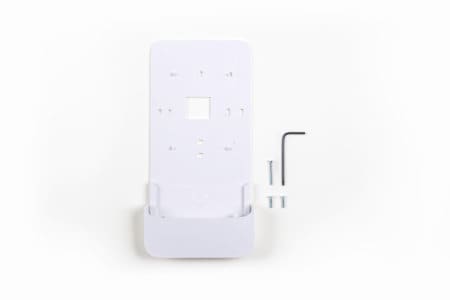 The MR30H Port Security kit.
All of these accessories are now shipping worldwide, and available to order today. If you have any questions, please feel free to contact us or reach out directly to your Meraki rep!