Expand your small business MSP practice without overextending yourself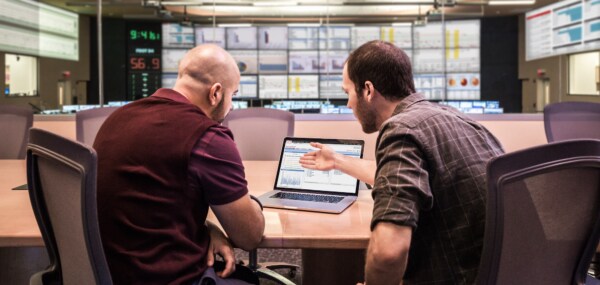 When managed service providers (MSPs) first burst onto the scene in the 1990s, they typically only provided break-fix support for a limited number of services, like printers, anti-virus, and networking, to small- and medium-sized businesses. Since then, as the number of cybersecurity threats has grown and the "bring your own device" phenomenon has increased in popularity, SMBs' needs have also diversified. No longer are SMBs content to have their MSPs fix things when they break; SMBs now expect you to provide more proactive, consistently managed services.
One constant challenge MSPs have faced is evolving and expanding their service offerings. Clients want their MSPs to serve as a one-stop-shop for all things IT, but with clients unaware of which services they actually need and MSPs flummoxed at the difficulty of managing tons of vendor relationships, this kind of service expansion is easier said than done.
Below are a few reasons MSPs find it difficult to expand their service offerings, along with actionable approaches you can take to address these challenges and serve your clients in the best way possible.
1. Lack of client interest
Small business owners with fewer than 10 employees typically enlist the help of MSPs because they're laser-focused on growing their business rather than on managing the technology they use everyday. MSPs, happy to oblige, often deploy and administer new solutions, from networking to backup and disaster recovery services, without educating their clients on why these technologies are actually important.
Though MSPs often mean well — "why should I bother educating my clients when they want me to be their tech expert?" — leaving clients in the dark has a critical downside. Lack of client input on which solutions are deployed and how they're managed can make clients feel like they aren't being listened to and that their particular needs aren't being considered.
More importantly, taking the time to educate clients can actually spark conversations about problems and solutions that otherwise wouldn't have come up.
Say, for example, you tell your clients about the importance of network security to defend against ransomware. That conversation may cause a concerned SMB business owner to ask, "What if ransomware infiltrates one of my employee's devices when it's not connected to the secure corporate network?" This would be the right opportunity to explore a potential solution to such a situation — perhaps an enterprise-grade managed backup solution with the ability to roll back the entire file system to a time before the ransomware hit.
Congratulations: by enlisting a consultative approach, you've gotten a client interested in additional managed services, without even having to bring it up yourself. Helping clients understand why new types of managed services makes sense makes it much easier for MSPs to justify expanding their service offerings and generate demand for them.
2. Fear of overextension and appearing unfocused
When first establishing themselves, most managed service providers focus on a single niche (for example, providing stellar data protection services). Over time, this focus helps successful MSPs slowly establish a steady roster of loyal clients, but it can also lead MSP business owners to believe that expanding into new types of services is a risky and unwise move. After all, what kind of business owner would want to risk diluting their brand and causing their clients to worry about less-than-stellar customer support?
In order to prevent customers from thinking that adding more managed services to your portfolio is akin to overextension, group these additional services under single "umbrella" solutions. To keep the earlier example going, say you already provide clients with data protection services, like backup and disaster recovery, and want to add networking to your managed services portfolio. Normally, these solutions may not seem similar, but if as a part of the networking stack you implement a network security solution like a managed firewall, you can group both the solutions under the umbrella of "security."
In this way, you still appear focused, even as the addition of more managed services increases the depth of your expertise and helps differentiate you among other MSPs.
3. Difficulty in multi-service and multi-tenant management
It's not easy being an MSP business owner. Between dealing with technical emergencies and trying to build a business from the ground-up, there are a lot of tasks to juggle and often too few hours in the day to get it all done. Some MSPs find expanding their service offerings to be more trouble than it's worth because of the difficulty involved in working with multiple vendors and multiple clients with varying needs.
Dealing with multiple vendor relationships often proves challenging for both administrative and technical reasons. For every new vendor, there's a new account rep to keep track of, a new support system to navigate, and new contract/licensing terms to abide by. That makes new vendor relationships difficult to manage from a purely logistical perspective. From a technical standpoint, every new system has a different dashboard or commands used for setup and configuration. Managing disparate solutions adds needless complexity and can quickly suck up time, especially if a solution requires on-site management.
Since most clients require different IT managed services, dealing with multiple vendor relationships is usually a necessary evil. That is, of course, unless you partner with a vendor that offers multiple IT services managed under a single pane of glass.
Cisco Meraki helps managed service providers deploy a complete suite of IT solutions to their small business clients without having to deal with multiple vendors or proprietary command line-based interfaces. Meraki offers cloud-managed access points, switching, security appliances, telephones, video cameras, and even enterprise mobility management, all managed through a cloud-based dashboard. With Meraki, MSPs have the choice of managing everything for their clients or giving more technically-inclined clients limited control through a custom-branded dashboard.
Download the MSP Dashboard white paper to learn how Meraki makes it simple for MSPs to offer cloud-managed IT services to their small business clients.