Learn more about our program and this exciting group of innovators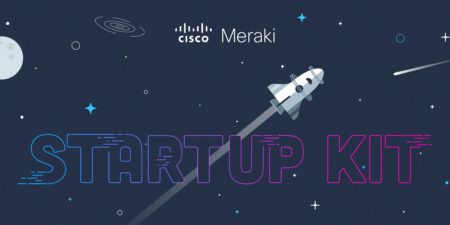 This year we were thrilled to launch our very first European Startup Kit, a program that offers 10 innovative startups a full stack of free cloud managed networking gear, which debuted at VivaTechnology in Paris. This tech-focused event saw 50,000 visitors from all over Europe and featured high-profile speakers including Alphabet's Eric Schmidt, Alibaba's Daniel Zhang, and Cisco's very own John Chambers.
We were very excited about the enthusiasm around Meraki and the Startup Kit at the event, and hugely impressed with the caliber of applicants. From big data analytics in space to the use of Blockchain to streamline crowdfunding, every startup that applied is working on fascinating projects.
It was also interesting to notice some trends among these startups:
Several entrants are applying machine learning to data and big data to transform their industries

A considerable number of applications were from healthcare startups, trying to simplify processes in that sector

There were quite a few fintech companies creating financial products with new and exciting technologies
Without further ado, we'd like to introduce the 10 startups we've selected:
Bird.i

, a big data company focused on the geospatial industry, based in the UK

REALIZ3D

, a company that specializes in online real-time 3D visits in the real estate industry

Predictive Layer

, which uses machine learning, big data, and open data to automate predictions for businesses, based in Switzerland

La Valériane

, a healthcare company that creates software to streamline patient pain points

Teemo

, a company that applies machine learning to marketing

MishiPay

, a UK-based startup that has created a mobile self-checkout technology for retail shops

IVIZONE

, a company that uses its customers' WiFi infrastructure to provide business intelligence insights, based in Paris, France

UTOCAT

, a fintech startup specializing in Blockchain solutions

ForePaaS

, a French Platform-as-a-Service dedicated to data-centric applications

Mapwize

, a software editor in the indoor mapping field
We want to extend massive congratulations to these teams, who are building ambitious companies that we believe will change the world. To support their growth, each of these companies will receive a free full stack of Meraki gear, which includes:
In the coming months, we'll be profiling some of these startups in more detail, so be sure to stay tuned!