Take a tour of our San Francisco office's MC74 deployment
Here in our San Francisco office, Meraki MC74s are all over the place. There's one in every conference room—from our small meeting rooms to our large executive briefing center. MC74s are on employee desks, in test facilities, marketing labs, partner training labs, employee on-boarding labs, and more. We have about 350 MCs in our deployment, some of which are in the field with our sales specialists and engineers, but most of which are right here in the office.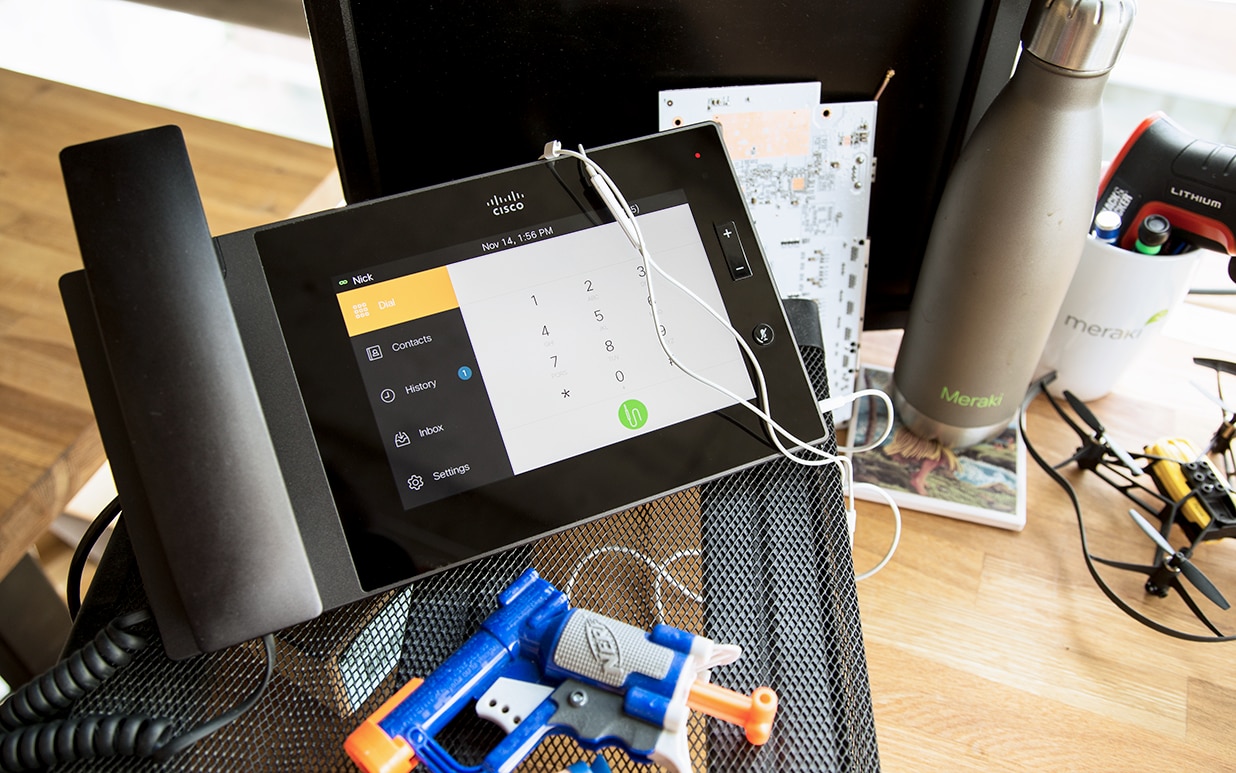 This phone belongs to one of our hardware engineers, Nick. Our hardware team made and tested over 80 prototypes of the MC74 before deciding on this form factor. Did you know, the MC has an infrared sensor on the front to dynamically change the screen brightness based on the brightness of the room?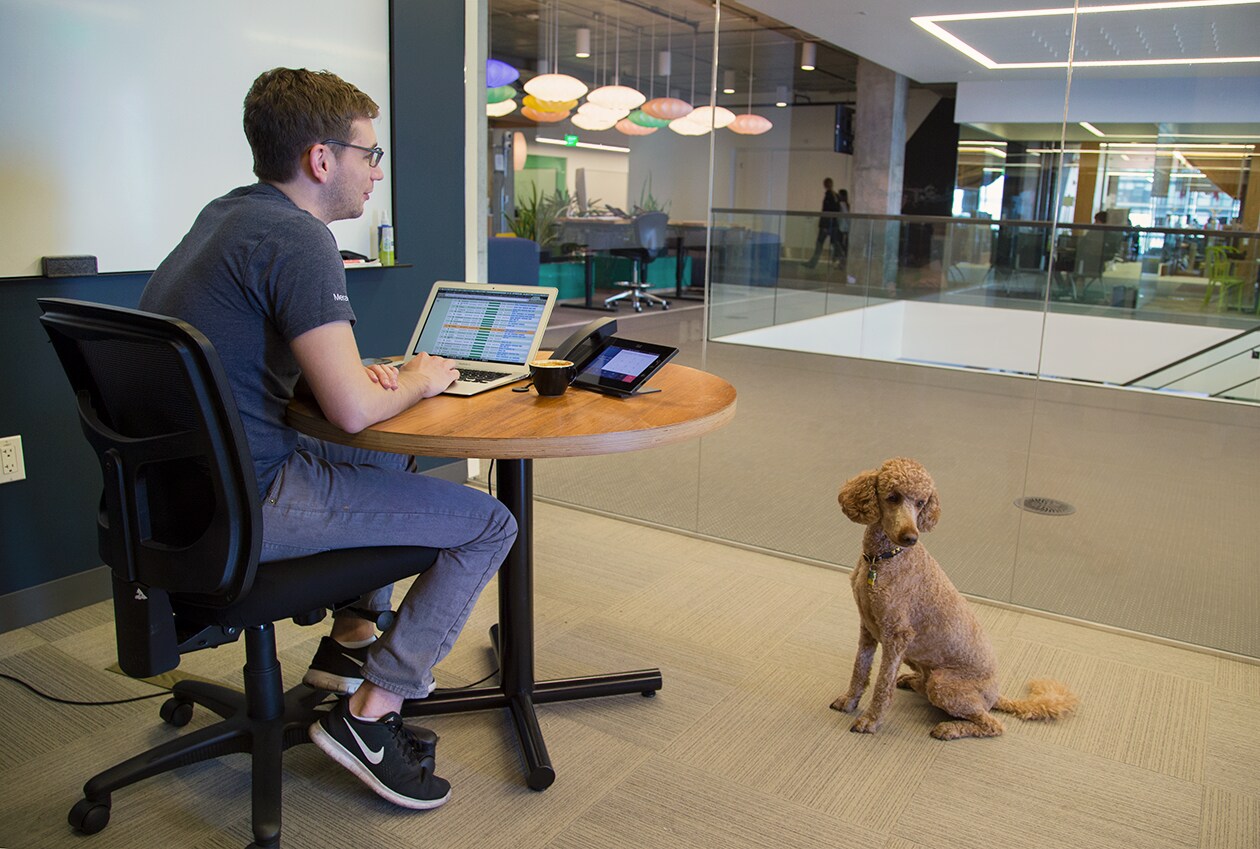 Eric (left) and Murray (right) giving a customer demo in one of our conference rooms with the MC74 in speaker mode. MCs also come with their own mounting kit, and can be easily mounted onto a wall in any environment when needed. Just push the hinge back on the stand, and it is ready to go.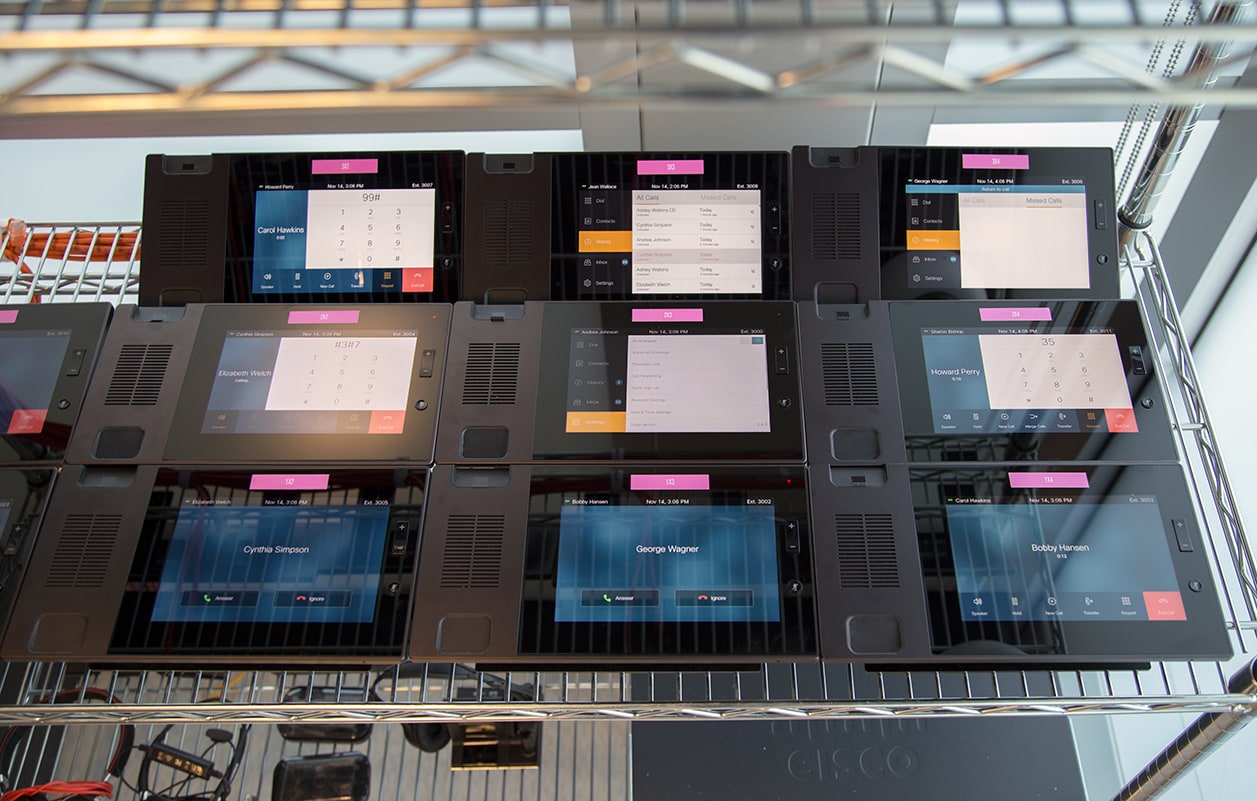 A snapshot of one of our test lab phone racks. These phones run automated tests of new development software every day.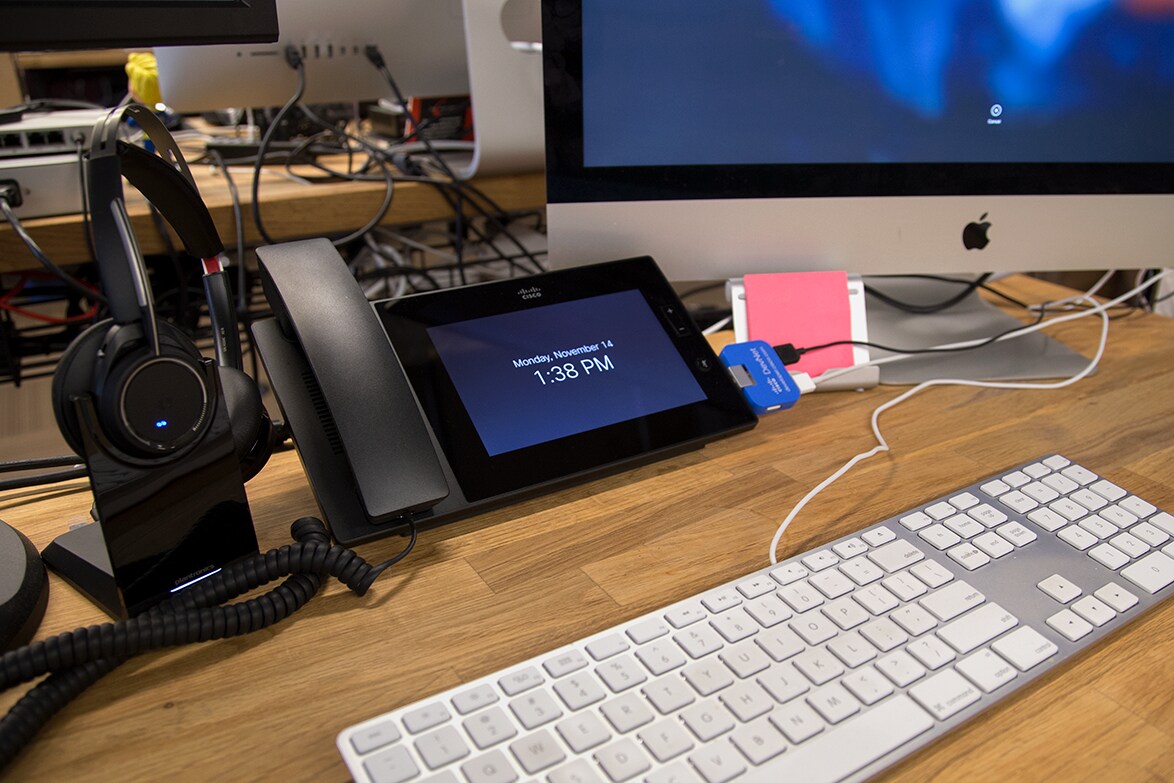 MC74s can connect to headsets through USB, 3.5mm or Bluetooth. For a full list of all of our supported peripherals, check out our documentation. On my desk, I use the USB port on the side of the MC to charge my phone and Kindle.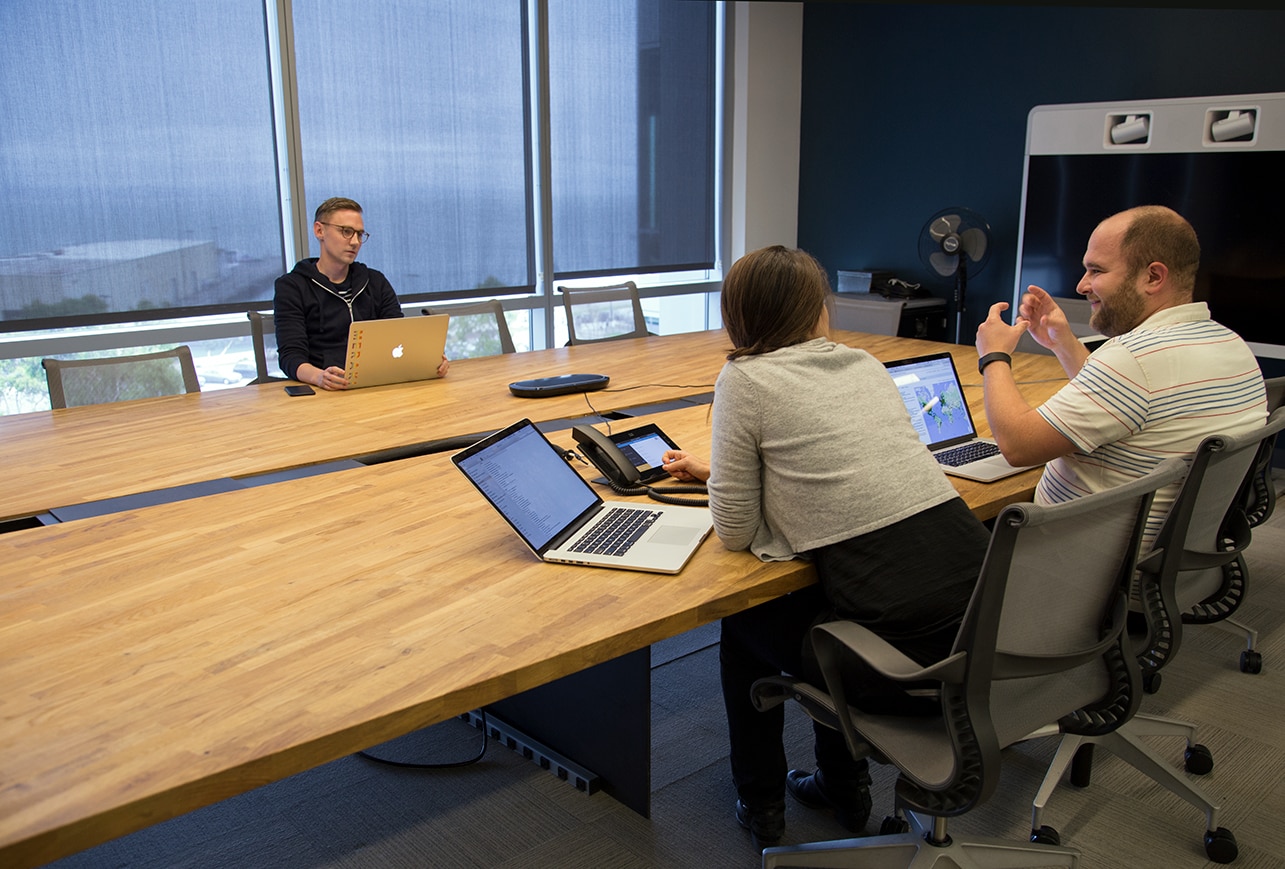 In a room designed for larger groups, an MC74 with a USB speaker plugin is a great solution. Here our design team discusses ideas with a coworker who is currently out of the office.
There's a multitude of ways to use Meraki MC, request a trial from your Meraki sales rep and try it for yourself!