The MR84 makes high-density wireless deployments easy.
High-density is the new black. As we increasingly use  mobile devices to access the internet and other data, the pressure put on existing wireless infrastructure mounts. More people trying to access wireless networks with more devices means more radio frequency (RF) congestion — especially in situations where large gatherings of people occur. We expect connectivity at events, venues, and stadiums — and, in fact, these sites are looking to deploy wireless networks to improve their visitors' experience with services like e-ticketing, interactive kiosks, targeted advertising, etc.
Additionally, an increasing number of deployments you wouldn't necessarily have labelled "high-density" (e.g. multi-floor college dormitories) now face similar challenges as networks designed to serve large crowds. High-density is becoming de rigueur.
That's why we're thrilled to announce the launch of our latest wireless access point: the Cisco Meraki MR84, designed to make deploying high-density wireless networks easy — even in harsh conditions.*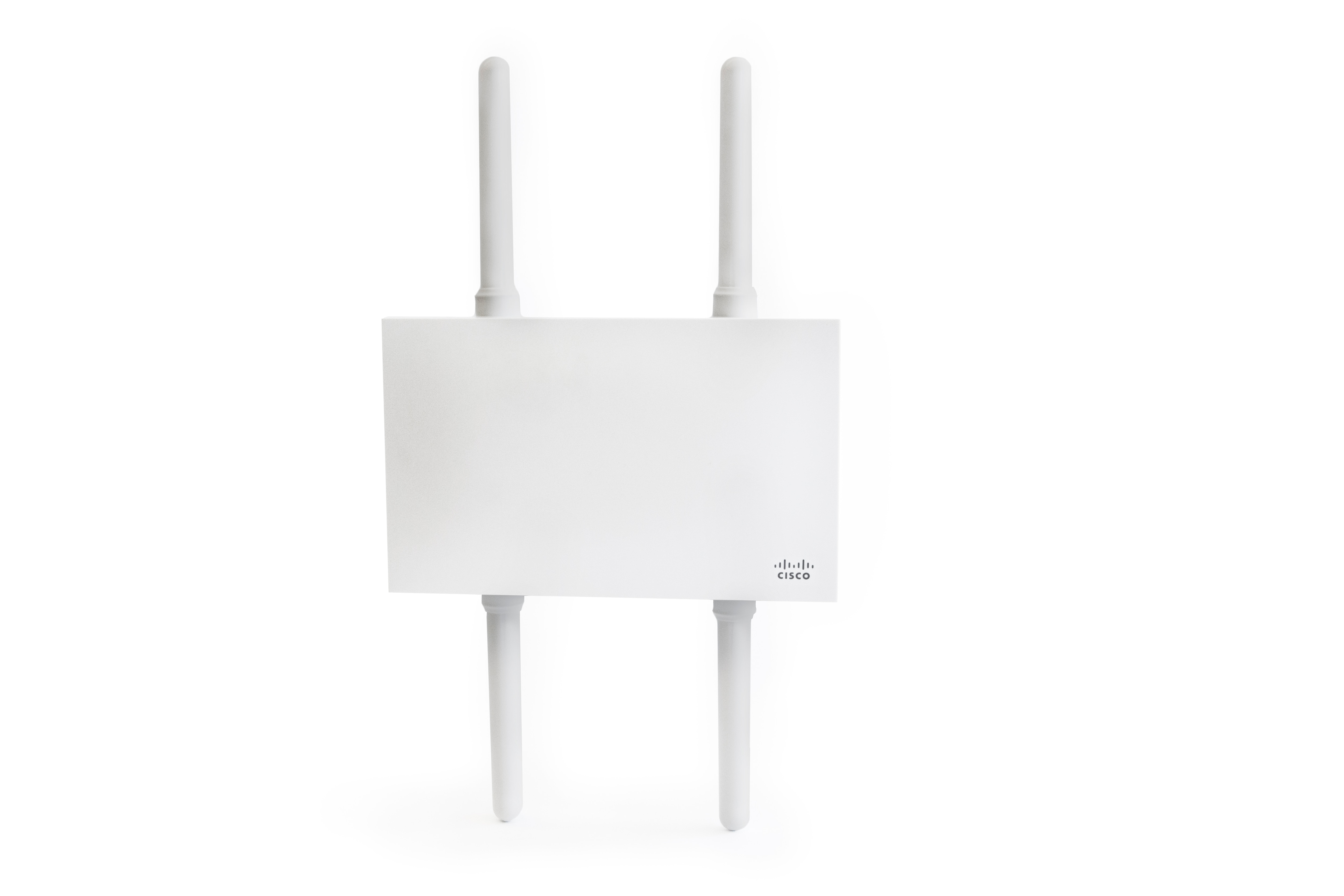 The new MR84.
Sporting the market's most advanced 802.11ac Wave 2 chipset, the MR84 provides the highest client density support with a 4×4:4-stream MU-MIMO 160MHz architecture; a blazingly fast, multigigabit uplink for heavy data loads; and a slew of crowd-friendly features that reduce RF congestion and improve throughput and roaming.
We're also excited to announce that the MR84 is certified to work with one of the best 4×4, dual-band, MIMO antennas on the market: the Cisco "Gillaroo" antenna, also known as Cisco Four-Port Dual-Band Polarization-Diverse Array Antenna (AIR-ANT2513P4M-N=). This antenna is designed for stadiums and arenas, and provides a narrow 30o  beam of coverage.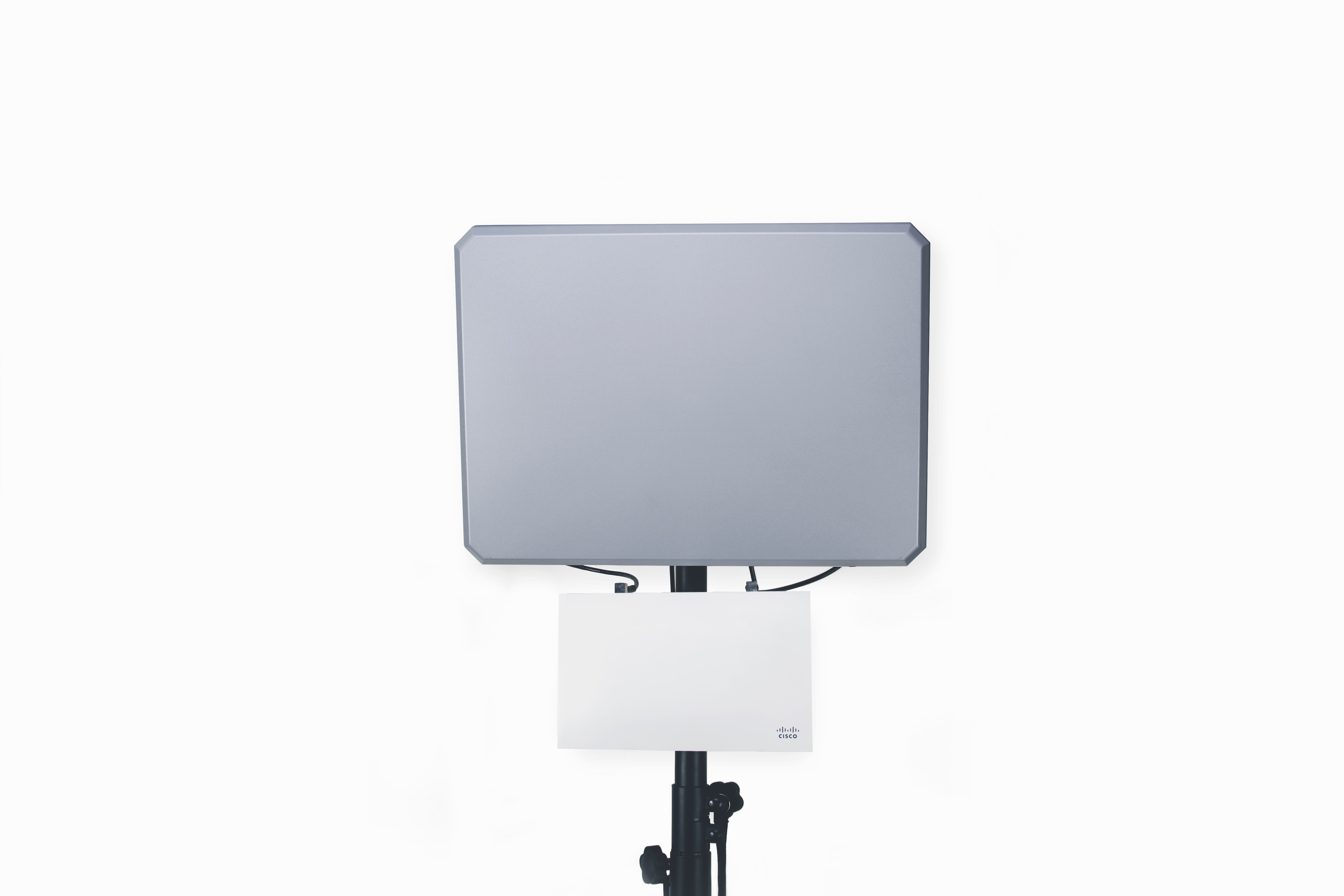 The MR84 and Cisco's AIR-ANT2513P4M-N= antenna pair perfectly for high-density deployments.
Availability

The MR84, along with the Cisco AIR-ANT2513P4M-N= antenna and a new, dual-band sector antenna — the MA-ANT-27 — are orderable and available to ship today in countries supporting the regulatory certifications of:
The United States

The European Union

Canada

Australia

New Zealand

Japan
Making high-density easy

Thanks to Meraki's cloud management, it's incredibly easy to remotely pre-configure, deploy, and manage wireless networks and MR access points (along with all other Meraki products) from any internet-accessible device. With respect to high-density deployments, Meraki APs come with many handy features to help reduce RF interference and improve roaming. The Meraki solution gives you the ability to easily:
Steer clients to faster, less congested 5GHz channels and improve roaming performance by setting minimum bit rates
Enable a seamless wireless experience across an entire venue with Layer 3 roaming
Quickly deploy baseline configurations and security across tens, hundreds, or even thousands of APs with network templates
Rapidly expand wireless connectivity to remote "dead zone" areas with zero-touch, automatic AP meshing
Reduce RF interference in congested areas with a dedicated scanning radio that proactively tunes to optimize performance
Improve overall wireless performance with selective SSID and band enablement
Allow groups to receive different security postures and network access across one SSID thanks to Cisco ISE integration (with CoA)
Control which applications consume bandwidth via powerful application traffic shaping
Leverage integrated location analytics on every AP for better service and branding
In the wild: the Barclaycard Center

Meraki MR84 access points are being deployed in one of Madrid's premier indoor stadiums: the Barclaycard Center (Palacio de Deportes). Used for basketball games, concerts, and other large events, the Barclaycard Center can host up to 15,500 visitors for a single event.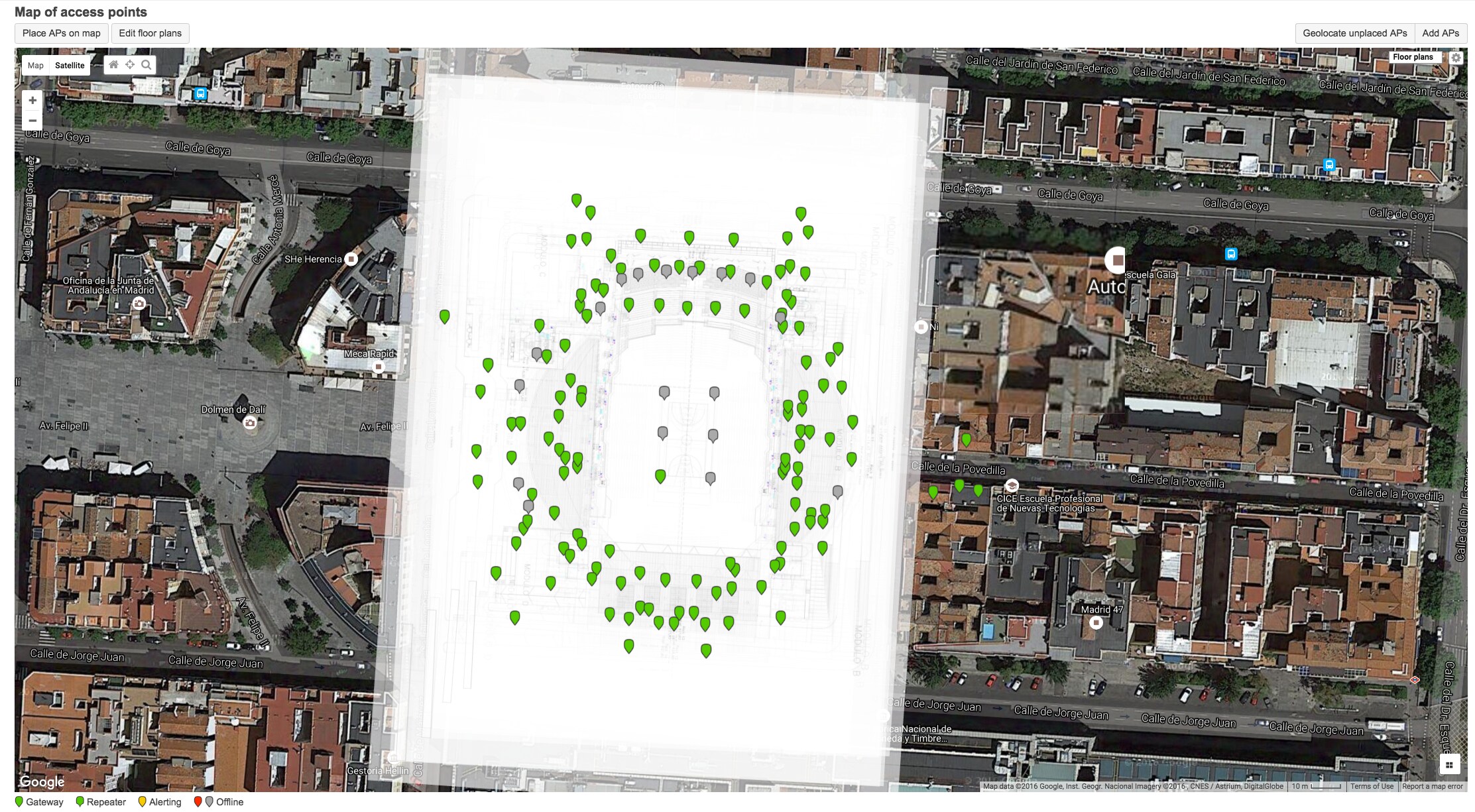 About 150 Meraki APs have been deployed at Madrid's Barclaycard Center stadium to date.
As part of an ongoing rollout, about 150 Meraki access points have been deployed across the stadium to date — along with Cisco AIR-ANT2513P4M-N= antennas — and are able to successfully serve 6,000 clients. Many of the features listed in the section above have been deployed to mitigate RF congestion and interference, and provide an optimal wireless experience for Barclaycard Center guests.
For more information

Without a doubt, the MR84 loves a crowd — and we are thrilled to introduce it to you. As with all Meraki gear, you can take this AP for a test drive in your own environment via a risk-free trial or give us a call with any questions you may have.
We have additional information posted on the MR84 product page and in the MR84 data sheet.
As always, we'd love to get your thoughts and feedback on these new products and encourage you to reach out to us on social media or to make a wish in the Meraki dashboard!
* The MR84 is IP67-rated for total dust ingress protection and protection from water immersion between 15cm and 1m in depth.