Systems Manager can update Apple devices over the air including iOS 10 and macOS Sierra
Welcome to the second edition of 'In the Know'. In the Know posts showcase features or capabilities that already exist in the Cisco Meraki portfolio but may not be as well known. For reference, here is last month's In the Know about Windows 10.
First things first, Apple's iOS 10 is here and macOS Sierra is coming soon. There are many things Meraki has already been doing to aid administrators in both preparing for and deploying the latest and greatest.
Meraki added extremely early, general support for iOS 10 and macOS betas after the start of Apple's Worldwide Developers Conference (WWDC) last June. For those with access to the betas, Meraki was ready–far ahead of the status quo. Early this year, Meraki released a solution for administrators using Apple products and Meraki Systems Manager to issue OS updates over the air. Over-the-air updates provide the ability to push the latest version of iOS and macOS to an entire fleet of devices remotely and with only a few mouse clicks. Keeping devices up to date is essential in order to deploy the latest security patches and features. More information can be found on the documentation article here.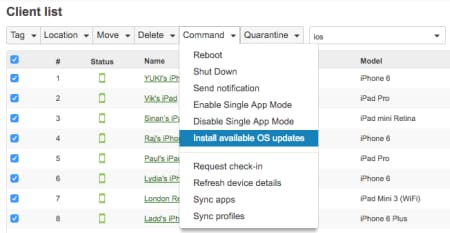 Also announced at WWDC were many improvements with iOS 10 and Cisco specific features, like fast lane profiles or fast-tracking the mobile enterprise, which promised to change the way people work. This is carried out through network optimization around performance, creating an even better experience for Cisco voice communication, and reinventing teamwork and meetings with Cisco collaboration tools on iPhone and iPad. See below for an example of setting up per-app QoS with iOS 10 and Cisco in the Systems Manager Dashboard, and click here for documentation.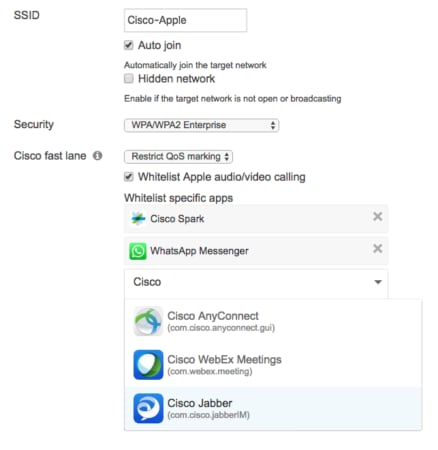 Systems Manager legacy customers interested in these powerful features can find out how to take advantage of them here.
For those new to Meraki or Systems Manager, start a free trial.