Announcing a fresh new look for Meraki Switches with a focus on usability
Of the many powerful pages available throughout the Meraki Dashboard, the switch monitor view is unsurprisingly one of the most heavily used by our customers. It provides rich detail and visibility of the overall health of a Meraki switch, along with historical information and a collection of useful monitoring and troubleshooting tools.
Based on feedback from thousands of our users, the Meraki engineering and user experience teams took a fresh approach to designing this page for all our products, with a focus on usability and speed. Available starting today, Meraki switch networks will have this brand new interface, with an option to go back if needed.
Here is a preview of the new design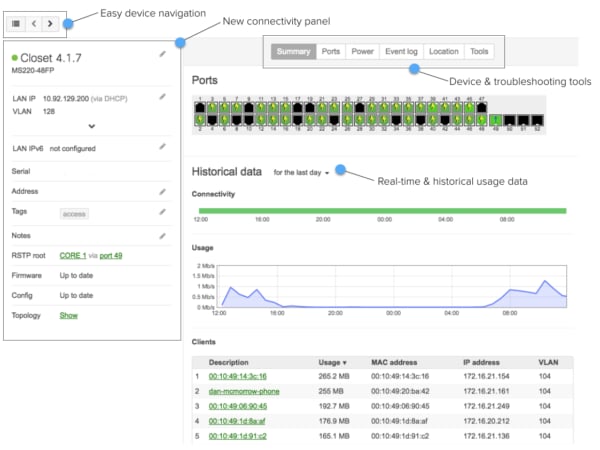 Finding the cause of network trouble is now easier than ever, with a quick loading, intuitive and mobile-friendly interface built on React, making it more versatile than ever. See this example of a customer using the new page to remotely troubleshoot why a switch is having trouble contacting the network gateway: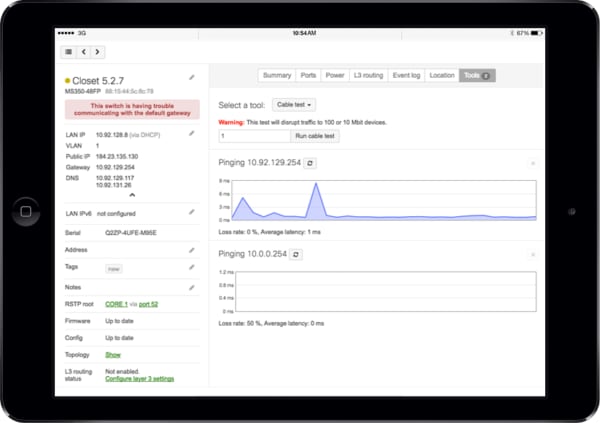 Next time you login to a Meraki switch network, browse to Monitor > Switches and you'll be greeted with the new page, accompanied with an option to View [the] old version. As always, please send us your thoughts and feedback so we can continue to enhance the new look. You can do this by choosing to go back to the old view, at which point you'll be prompted for your feedback. We look forward to hearing from you!