On August 10th, the Meraki Engineering Team hosted their first annual Engineering Open House. The Open House gave visitors a chance to check out the Meraki office and learn more about what each engineering team does on a daily basis.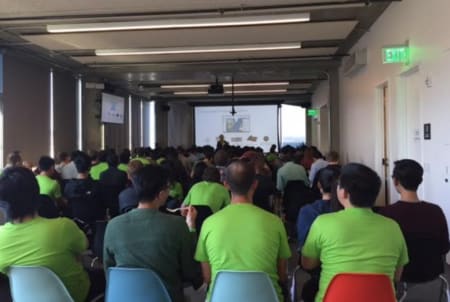 The night kicked off with a welcome address by the Meraki leadership team, including Bret Hull, who leads Software Engineering, and Todd Nightingale, General Manager of Meraki.
After the welcome address, guests had the opportunity to tour the brand new Meraki lab, as well as attend a panel discussion to hear first-hand about the kind of impact new grads have. Our engineers covered everything from relocating to San Francisco, work-life balance, professional growth, and best practices for collaborating in professional environments.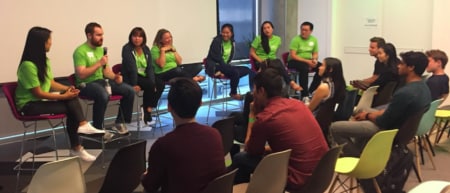 Meraki engineers chat with students about their experiences
joining the company after graduating
Guests also explored the engineering workspace to learn more about what a day in the life of an engineer is like. Our staff gave overviews of noteworthy projects and detailed the different technologies and languages used at Meraki. Attendees were able to learn about particular areas of interest and get an insider's perspective on what it's like to be a part of the team.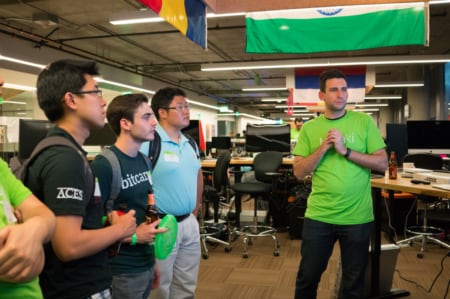 The Meraki Security Team Lead discussing the team and projects
with attendees
The entire engineering team had a great time meeting all of the participants and having compelling conversations with them. Overall, the event was a great success, giving insight into our exciting projects, as well as the unique Meraki culture.
Interested in opportunities at Meraki but were unable to attend the Open House? Check out our open positions at meraki.com/jobs or be on the lookout for us on campuses this fall!