South Western Ambulance Service NHS Foundation Trust (SWASFT) uses Meraki devices in a Cisco cloud/on-premise hybrid deployment to connect vastly distributed sites.
Around the world, network deployments come in a wide variety of shapes and sizes. In the UK, South Western Ambulance Service NHS Foundation Trust (SWASFT) is no exception to this rule. The Trust provides emergency and urgent care services, including NHS (National Health Service)  non-emergency 111 call-handling and triage, urgent care, patient transport, and emergency 999 care to 20% of mainland England, SWASFT employs over 4,000 employees.
The geographical spread of the ambulance service throughout the southwest of England is enormous, incorporating remote areas like the Forest of Dean, Bodmin Moor, Exmoor, Dartmoor, and the Isles of Sicily, servicing 5.3 million inhabitants and 17.5 million visitors annually.
With more than 100 sites, including airbases and clinical hubs, SWASFT was looking for a networking solution that not only linked everyone together, but was also simple to manage. Deploying a few hundred Cisco Meraki cloud-managed switches and access points alongside Cisco on-premise devices achieved this need. This type of hybrid Cisco deployment provided the SWASFT IT team with a powerful, secure, flexible, and easy-to-use network.
"Meraki is an easy, out-of-the-box solution that I can use from anywhere. I have a guy who just took a switch with him. I've already preconfigured the device to be up-and-running when it's plugged in." – Greg Moyse, Senior Systems Analyst
No matter which sites employees are traveling between, the continuity of cloud-controlled SSIDs at every location provides automatic access to the network and resources. Employees can even connect to care facilities while they're in the field or via the wireless system at stations to securely share patient medical data. Once the ambulances arrive at hospitals, the patient's information is already accessible when they are formally handed over to hospital staff.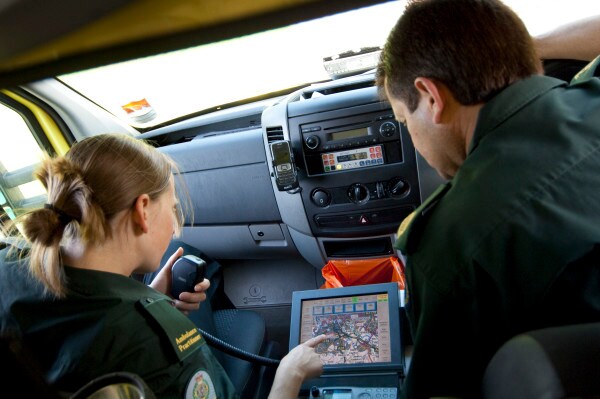 Not only are users benefitting from an enhanced network and better coverage, but the cloud technology allows the Trust to grow and evolve. Members of the IT and project team can add new devices, update configurations, or implement Meraki technology in new ways.
Get all of the details on the deployment by reading full case study here!