The Meraki Developers Portal can help merakify your network even more.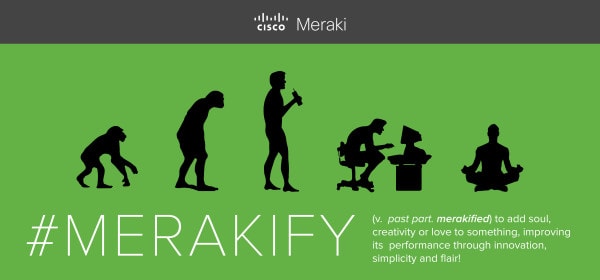 At Meraki, we recognize that being able to provide technology solutions for your network is a top priority. In order to help better meet these needs, we're introducing the newest resource to help merakify networks event more —the Meraki Developers Portal!
This portal allows customers to extend the core features of the Meraki dashboard, providing solutions that are fine-tuned to customer needs. Check out the Meraki Developers Portal to see ready-made, merakified solutions such as Guest Access WiFi, Facebook Check-ins, proximity-based marketing, and more.
Start developing today
Can't find a ready-made solution that fits your problem? Join our community of developers! Meraki Developers receive access to free gear, support, and marketing opportunities. Meraki API guides with sample code are available publicly through the Meraki Developers Portal to help you get started — apply now to become a featured developer.
Keep tweeting @meraki using #merakify to share how Meraki technology is helping you drive your business and improve networks.
Also, if you're attending Cisco Live! In July, come say hi! We'll be at the DevNet Hackathon and other Meraki specific events on 7/11, 7/12 and 7/14.