PTE: Partner Technical Evangelist. Learn about the vision and value behind the partner education activities Meraki offers, and meet one of the trainers leading this impactful team.
Meet Matt Heim – technical specialist, strategic planner, and traveling embodiment of all things Meraki. He's got quite a unique role, and goes by the title of Partner Technical Evangelist, or PTE for short.
The PTE team's mission is to educate partners on Meraki products and the value they can bring to customers. The training also goes both ways, as the team connects with partners while leading training sessions and learns about what different regions and industries are looking for in a networking solution. "Our team works on all Meraki partner training initiatives and enablement programs. These activities are based on what's needed on the Meraki side, and what partners are requesting," shared Matt.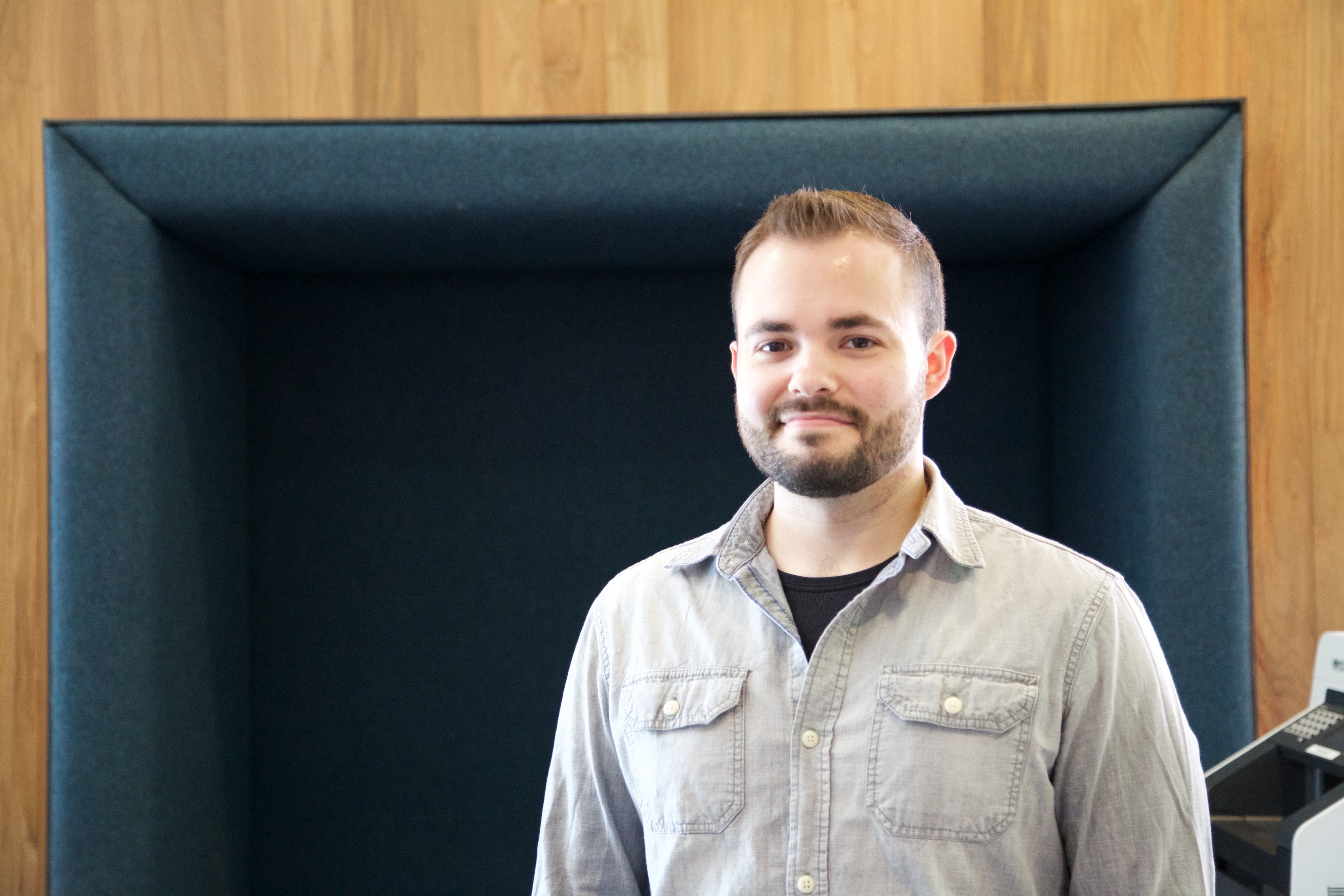 In the field, one of the main ways PTEs connect with partners is through CMNA sessions (Certified Meraki Networking Associate: live, classroom-style trainings on Meraki held in cities around the world). With only 5 PTEs globally, Matt and the team meet and train many, many partners. The CMNA program began about 3 ½ years ago, and the team is currently in the process of offering CMNA Refresh trainings to partners who want to learn what's changed since then. Another main objective of the team is to make the sessions more scalable:
"The demand for this program is huge. Oftentimes, the sessions fill up in just a couple days, and there will be a 40-person waiting list for a 15-person session."
These sessions are popular because they offer an interactive, hands-on, and fun experience for partners. "Partners get to sit down, play with Meraki gear, configure it, troubleshoot it, and get that first-hand experience that they might not get elsewhere. Partners learn how to own the Meraki experience, so they can continue training their customers. I think they get a lot out of CMNA, from the people they meet, to the Meraki messaging, to the experience of the lab, and the free gear." The team also puts significant effort into finding great venues, high quality food, and anything else that can improve the whole experience. "We really try to reflect Meraki in every aspect of these trainings."
In this same vein of reflecting Meraki through and through, all CMNA trainings are led by PTEs or selected Meraki support engineers and systems engineers. "It's important to Meraki that these trainings are led by Merakians. We want the best kind of evangelist for the product to be in that room. Partners get to talk directly to someone who works at Meraki and ask any questions they might have. Someone who doesn't work at Meraki might not be as passionate as all of our trainers are."
At the end of CMNA, many partners report that this is the "best training they've ever taken." This makes it hard to revamp and continue improving the trainings, but that didn't stop the team from trying, and succeeding, based on early feedback. "We launched a new training last quarter, and we're happy that it's been successful so far." Matt says the thing that has changed the most about the trainings is the full stack story. "We've evolved from teaching about individual products to teaching about how Meraki offers a full enterprise IT solution, but the experience at its core has stayed the same."
The team also hosts training webinars, and is in the process of developing additional education channels. Following the recent launch of the Meraki communications platform (Meraki MC), Matt has developed an MC74 training webinar for partners. "We're also thinking about doing a hands-on phone training, but that's still in the works."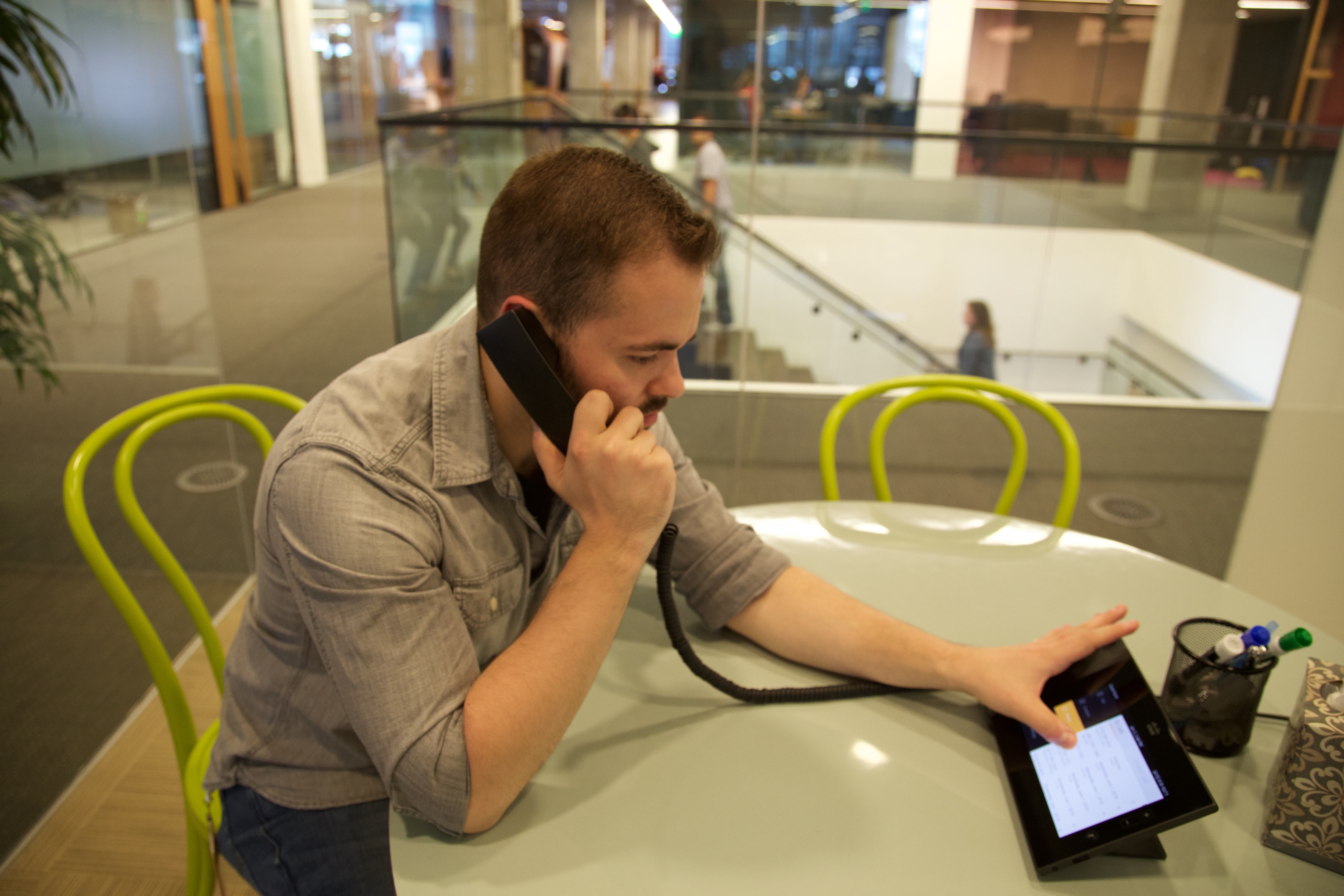 Shortly after Matt began working at Meraki, he had the opportunity to become a key player in the strategic planning behind these types of partner trainings. "At Meraki, if you have good ideas, if you take the initiative, and if you really care, the trust is there from management."
As with many groups at Meraki, the PTE team is always hiring. "This is the face of Meraki to our partners. We need people who are technical, personable, are able to speak to a large group, and who are passionate about Meraki. We want to make sure we're sending the right people out into the field."
Matt himself went to school to become a music teacher, before moving to Austin to work for AT&T. After this first exposure to IT, he enjoyed the field and relates it to teaching: "IT is being able to take complex topics and make them understandable for people that may not understand those topics. That's what teaching is, and having an education background really, really helps in my current role." His technical aptitude comes from his time at AT&T and later Cisco, as well as leading the training department for a managed service provider.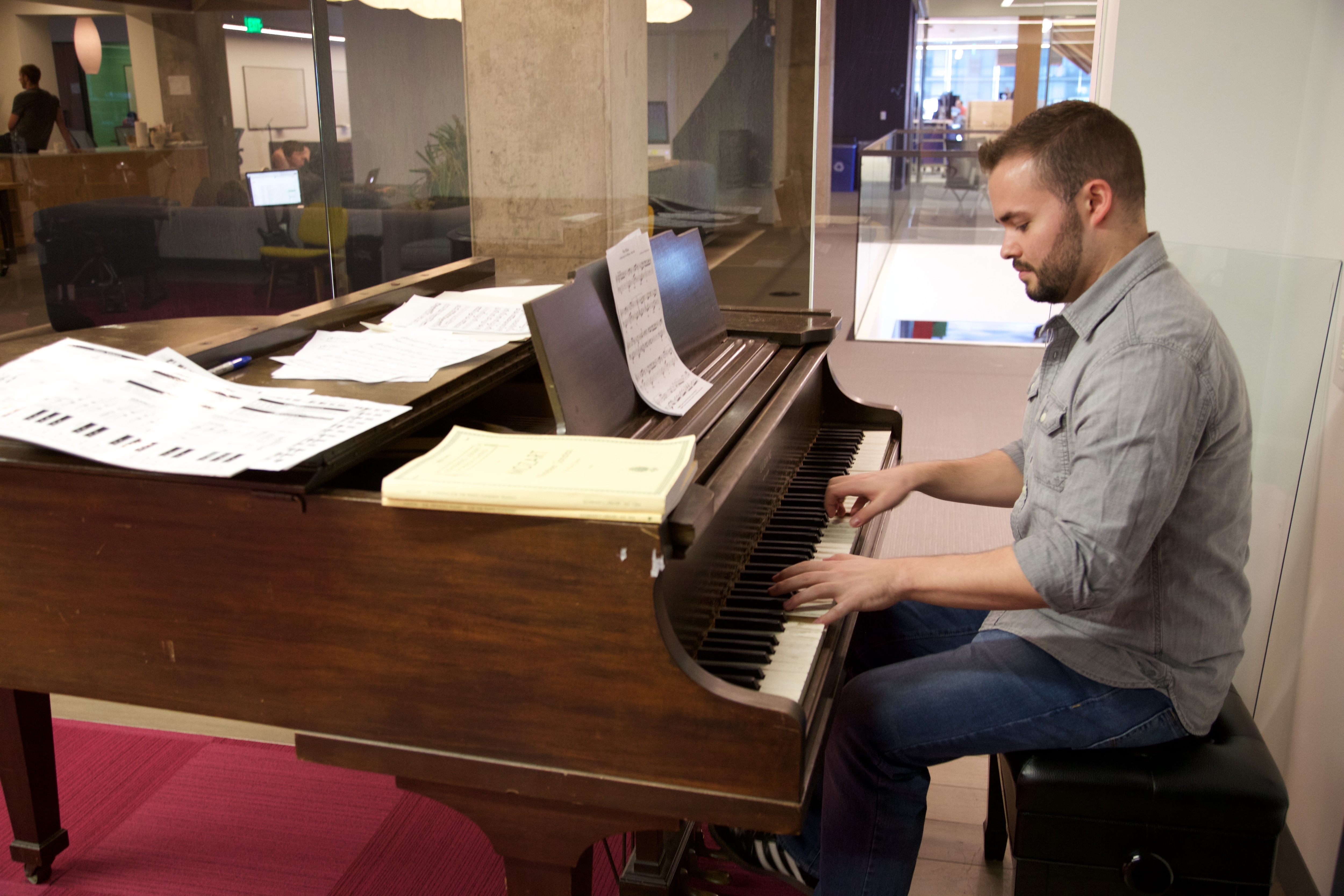 Matt finds his current position as a PTE very rewarding. "Getting out and talking to partners is amazing because it gives you a really unique insight into the market. From learning what the market demands are and the kinds of things that partners are seeing, PTEs have a pulse on what people are looking for. You're talking to so many people and getting so many different perspectives and insights into IT that it makes you a much more well-rounded technical trainer."
Matt and his team would love to hear more from partners. "We want to know what they get out of our trainings, and we want to hear what they want. We need a lot of information. Tell us the types of programs that you wish Meraki would offer. We want to take this into consideration when planning out the future of the program."
Have an opinion? The best way of contacting the PTE team is by emailing certifications@meraki.com, talking with your channel SE or AM, or through the partner portal. While you're in the partner portal, browse the 'Training' tab to see upcoming CMNA sessions, webinars, and other education tools. As you now know, there's always something new in the works.