Introducing VoIP to the Meraki product line up.
As the newest member of the Cisco Meraki Product Marketing team with just two weeks under my belt, I had the opportunity to unbox the brand new MC74. This most recent addition to the Meraki line-up brings an entirely new product category—VoIP—to our customers, further streamlining and simplifying the networking experience. Here's a recap of my unboxing experience:
The Packaging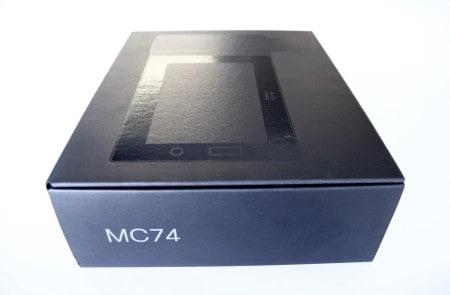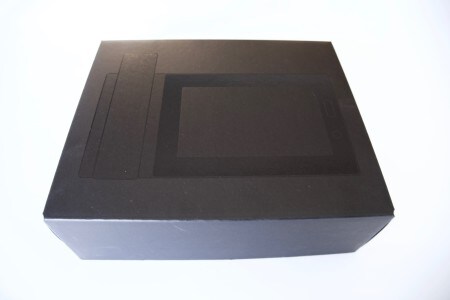 Unlike other VoIP devices, it's clear the MC74 has been designed to appeal to the end user—not just the network administrator—right down to the packaging. The MC74 comes in a beautiful matte black box that displays a subtle image of the phone on top. Opening the box is straightforward, and its contents are arranged neatly, with the sleek black palette of the exterior continuing to the interior.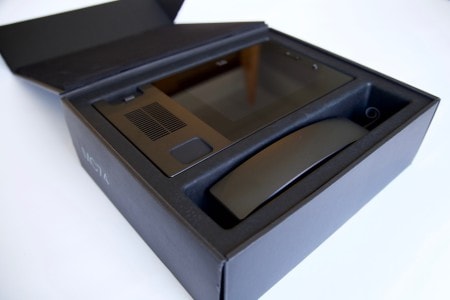 The Hardware
The MC74 is well-designed and sturdy, and good-looking to boot. It's modern and sleek, yet subtle enough to blend into any office space. For those who might be concerned about the lack of a physical keypad for dialing numbers, fear not—the touchscreen feels great and is very responsive. It looks great too; the ambient light sensor ensures minimal tinkering with screen brightness and constant visibility. The team has even included a microfiber cleaning cloth in each package to ensure customers can keep their phones looking shiny and new.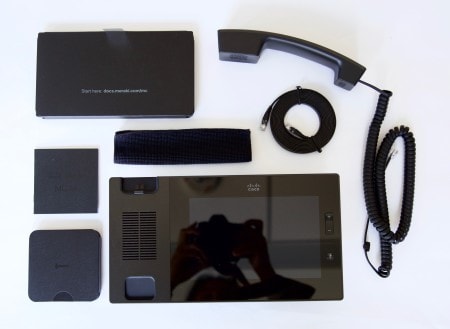 On the technical side, the hardware team spent a lot of time and energy making sure the end-user experience matches the Meraki experience that network administrators enjoy with their Meraki switches, access points, and security appliances. The hook switch that's typically found under the handset has been replaced by a more robust, not to mention more sanitary, IR sensor. Subtle magnetization helps the handset find its place on the dock while keeping its cord tidy. Physical volume and mute buttons ensure quick access to these important features when on a call. The whole device swivels forward and backward and can be wall-mounted without removing the base.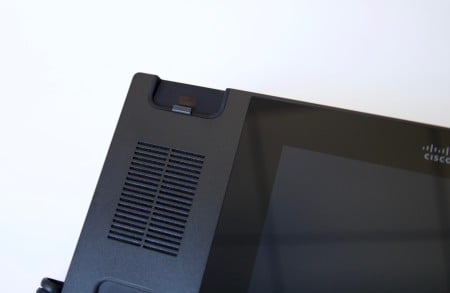 Ports are split into two main areas: the edge and back. On the back, you'll find a USB port, along with network, passthrough and AC adapter connections, plus a reset button. Along the edge lives a 3.5mm headphone jack and a second USB port.
Set Up
Meraki prides itself on the ease-of-use of its various products; and the MC74 is no exception. The phone took all of 3 minutes to unbox and connect, and thanks to PoE there's no need for a separate power cord, as one ethernet cable provides network and power. For those who aren't yet fully integrated into the Meraki ecosystem and don't have PoE switch ports ready to go, we do have an AC adapter available as well. The package even comes with a mounting bracket (including a nifty built-in bubble level for OCD types) and anchors for those who'd prefer to wall-mount their devices.
Like all other Meraki hardware, the MC74 can be configured through the dashboard even before the device arrives on site, so as soon as my unit was plugged into the office network, it booted up right away and already had my name and a phone number assigned to it. Pretty slick!
Within minutes, the phone's colored LED indicator (the same one that all Meraki products share) started flashing and its software had been updated. It might be worthwhile to note that, as with our other firmware updates, there is an option to delay this update to a time that's more convenient for you, but when all was said and done, the entire setup lasted less than 10 minutes. And like our other devices, these automatic firmware and software updates provide a key advantage to users: Meraki engineers will continue to innovate and push the latest and greatest updates. Coupled with the touchscreen interface, this means each MC74 will always remain on the cutting edge of VoIP services.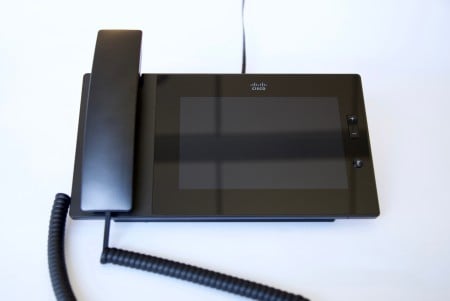 Another key benefit of cloud connectivity reveals itself in the form of address book auto-population and integration with Google Apps. Since the Meraki office already had MC74's installed, as soon as my phone came online, I had a full phonebook filled with conference room and desk-phone numbers. Combined with the simple, yet beautiful UI, being connected to the Meraki cloud management system made it easy for me to get up and running almost immediately, even as someone who had no prior familiarity with the product.
Dashboard Integration
The MC74 integrates seamlessly into the existing Meraki dashboard. Similar to the other Meraki devices, the phone page will show you important information about each device, like serial number, IP address, MAC address, phone number, and more.  This means the days of manually managing spreadsheets full of PSTN and VoIP devices are long gone.
Dashboard integration also provides access to Meraki's suite of Live Tools: ping, throughput, screenshot, and blink LEDs, all remotely.
Conclusion
We can't wait to get the MC74 into the hands of Meraki customers to see what this VoIP solution can do for them. I'm confident they'll find the unboxing, setup, and usage as easy as I did. Some of our customers have been kind enough to help us beta test these for a couple of months now, and we'll be sharing their stories here on the blog soon. Keep an eye out for that in the coming weeks!