Take advantage of Lost Mode, Managed Domains, and the Classroom App, plus hide apps and adjust home screen layout all with Systems Manager.
iOS 9.3 has been live for a couple months, and the buzz has been big, to say the least. So let's talk about some of the things Systems Manager and iOS 9.3 bring to education and the enterprise.
We will start things off strong with the much anticipated Classroom App. Systems Manager and Apple Classroom enable teachers to guide, view, and track students' progress. This includes the ability to see and remotely control the iPads of all the students in a classroom. Want to focus everyone on a specific iBook? Easy. Need to drive students to a specific web page? No problem. These capabilities allow teachers to enrich the classroom like never before by giving teachers assistance (pun intended) that they require in the era of the Internet of Things.
This video outlines a simple, comprehensive walkthrough for building Apple Classroom with Systems Manager. For more information the documentation article can be found here.
Another useful tool included in iOS 9.3 is the ability to show and hide apps. This allows administrators to blacklist or whitelist apps rather than having to uninstall and reinstall them on each device every time the student arrives on campus.  This is extremely useful when it's necessary to temporarily or permanently hide unwanted apps, or automatically disable anything deemed inappropriate for the classroom or enterprise.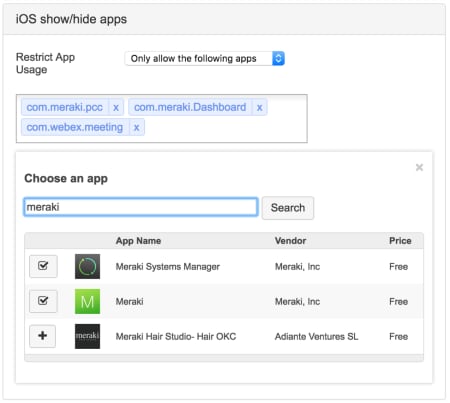 After the desired apps have been selected for any group of supervised devices, home screen layout provides the ability to arrange and lock all the icons. Configure multiple pages, the dock, and folders with apps. These tools, along with software provisioning, make up the iOS version of imaging a desktop—except Meraki's cloud management means everything will be done both over the air and dynamically.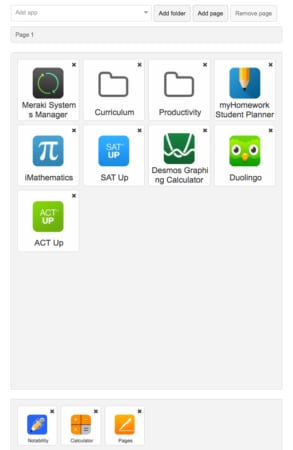 Loss and theft are some of the most common concerns for schools and businesses managing mobile devices for both the devices themselves and any sensitive data contained on them. A new functionality called Lost Mode allows admins to lock a device, add a lock screen message and footnote, and leave a phone number to call if the device is found. Systems Manager can track lost or stolen institutionally-owned and supervised devices with no end user interaction necessary.  As a last resort, admins also have the ability to remotely wipe devices.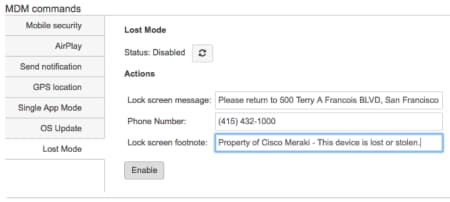 Last but not least, the Managed Domains feature allows administrators to control the flow of sensitive data in a network. Back in iOS 7, Apple introduced the idea of Open In management. This provided a way to specify if documents from managed sources, like apps or email, are allowed to communicate with unmanaged sources—think containerization made simple. iOS 8 introduced the concept of managed Safari domains, so that any downloaded content could also be treated as managed or unmanaged. iOS 9 added AirDrop to the mix as a managed source. Finally, we arrived at iOS 9.3 where Safari Password Autofill Domains can be specified, allowing end users to save passwords from only approved URLs.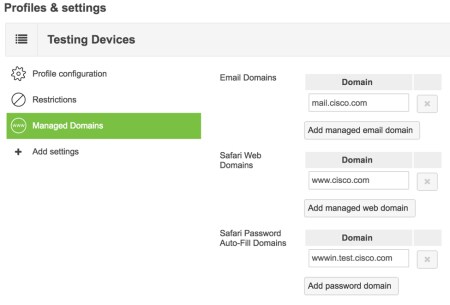 If you want to learn more about how Systems Manager and Apple can provide powerful solutions for education, including a live demonstration of iOS 9.3 with Apple School Manager, then join us for our upcoming iOS 9.3 webinar.
If you're a Systems Manager legacy customer and are interested in these powerful new features, find out how you can take advantage of them by upgrading to the newest version of Systems Manager.