10 Meraki Startup Kits are up for grabs.
We're a bit more than halfway through the Australian Meraki Startup Kit promo period, but there's still time left to submit your startup or to share this promo with a friend who can benefit. We're selecting our 10 winners at the end of the promotion period on 30 July 2016!
The cloud managed Meraki solution can bring simplified networking to any startup, allowing team members to save time and resources when it comes to setting up their network. They'll get valuable time back to continue their push towards the next great application, product, or innovation.
Team Meraki has certainly been in the same shoes as those of you who are a part of a scrappy startup, working tirelessly to bring new innovations to life. To show our support for the startup community, we're giving away 10 Startup Kits that have all of the hardware and software you need to set up a full network, including: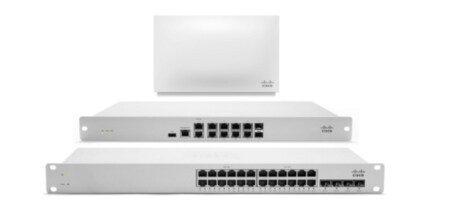 We will be awarding Startup Kits to up to 10 companies based on their ability to put a Cisco Meraki network to good use. To apply, fill out this short application form by 30 July 2016. Please find the eligibility requirements here.
The Meraki Startup Kit for Australian startups is a limited-time offer. Eligibility is at the sole discretion of Cisco Systems.
Enter by 30 July 2016 for a chance to receive your very own Meraki Startup Kit! To learn more about the products in the Startup Kit, attend an interactive webinar, see a live demo, and get your questions answered by our Product Specialists.