What we covered and how to catch up
We've just wrapped another hugely successful Meraki Quarterly, recapping everything we've been doing over the past 3 months. Since its inception last year, the Quarterly has grown to become the perfect vehicle for comprehensively reviewing what's new and recent within each of the four product groups here at Meraki HQ. Assembling the team together in the same room at the same time is never easy – akin to herding cats – but when it happens the results never disappoint.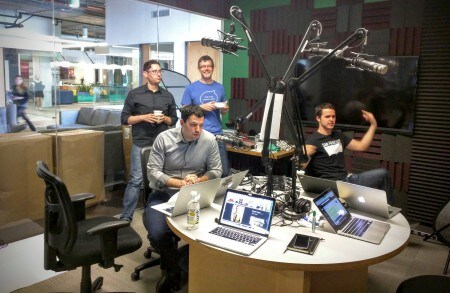 Here's a quick recap of what we covered this time around:
Security
Raviv shared information about our new integration of Advanced Malware Protection (AMP) on our security appliances. AMP provides real time protection against malicious files destined for a network user by checking them against a huge and growing database. AMP is currently in beta and will be a free feature upgrade for MX Advanced Security customers.
Switching
Tony provided a recap on our new stackable 1GbE fiber aggregation switch line, the MS410 and also took the opportunity to run through switch templates, a very exciting and powerful new management feature which we covered on the blog recently.
Enterprise Mobility Management
Systems Manager continues to see new features being added at a breakneck pace, truly exemplifying the high feature velocity for which Meraki became renowned. Paul ran us through the recent announcements which have extended feature support on iOS, Mac OS X, Android and Windows.
Wireless
Matt took the opportunity to remind attendees of our exciting new developers portal. There are some extremely smart people out there, developing innovative solutions which leverage Meraki infrastructure and our range of APIs. There was also our new flagship MU-MIMO 802.11ac AP to shout about, the MR42. Finally, he generously put up a pair of limited edition Meraki socks as a prize in a selfie contest, because why not? There's still a couple of days to submit photos.
We don't want anyone to miss out on the Quarterly, so we've put a recording online. If you missed the session, or even a part of it, we hope you'll find this useful.
We'll be back in July with what promises to be an exceptionally exciting session. Look out for invitations nearer the time.