Hitting the ground running with our first product launch of 2016, and it's a big one!
At Meraki, we've been embracing the agile development of both hardware and software for a full decade. As recently as November we launched a new family of stackable switches and a powerful branch security appliance. 2016 is shaping up to be another exciting year as we continue to build out both the features and the hardware required to build simple, reliable networks of any size.
Our 2016 launch calendar kicks off with an announcement from each of our four product teams: wireless, switching, security appliances and Mobile Device Management (MDM), so in a moment of inspiration we decided to name this our Four Course Launch (do you see what we did there?). Here's what's on the menu:
For the appetizer, we begin with Systems Manager. One of the exciting aspects of Mobile Device Management (MDM) is the rapid pace of development seen in the mobile device ecosystem and the various software platforms. The Systems Manager engineering team thrives in this rapidly evolving world and we're pleased to announce a wide ranging set of new features and enhancements to the product.
This includes support for Android for Work, extensive new Mac OS X functionality, such as new restrictions and FileVault 2 integration, new Windows 10 network options, and new software installation management for Windows and Mac OS X. Android for Work is particularly interesting due to the wide range of features it brings to the Android platform, such as app containerization, selective wipe, and separate Google Play stores for personal and managed app use.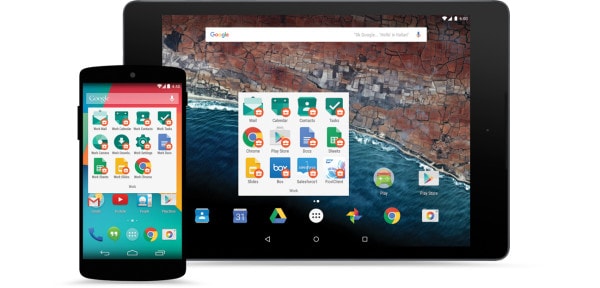 The new Windows 10 and Mac OS X features significantly enhance the Systems Manager value proposition for the desktop and are complemented by a new, more powerful and easier to use software installer.
Next up, we have a brand new flagship wireless access point. The MR42 ushers in the next generation of WLAN to the Meraki AP family with support for 802.11ac Wave 2. This enhancement to the 'ac' standard brings support for Multi User – Multiple Input Multiple Out, or MU-MIMO to its friends. MU-MIMO allows wireless networks to more efficiently service a large number of phones, tablets, and other mobile devices by allowing the AP to communicate with multiple devices concurrently, rather than consecutively. This increases total network performance and improves the end user experience, especially when large numbers of devices are connected.

The MR42 also integrates a radio dedicated to providing support for Bluetooth Low Energy (BLE) and beacon technology. As with all our other access points, this is in addition to the client access radios and a special radio used for RF optimization and wireless security. All of this technology has been packed into the same sleek minimalist design our customers have come to expect and makes the MR42 the platform to choose when you want to go faster and support more devices.
Still hungry? Great, we have two more dishes lined-up. The Meraki switching line has been providing robust access layer connectivity and powerful aggregation (some call it distribution) layer switching for four years. How time flies! Our switching customers told us they didn't always need super-high performance aggregation switches and wished to see a more affordable way to provide fiber aggregation. To meet this demand we're today introducing the MS410 1Gb fiber aggregation switch, available with 16 or 32 x SFP interfaces.

The MS410 features SFP+ (1/10GbE) uplink connectors, plus redundant, hot-swappable power supplies and fans. New to the Meraki aggregation switch family (now known as the MS400 Series), MS410 features a pair of integrated 40GbE stacking connectors, enabling 410s to be stacked up to 8 units. This opens up new possibilities for creating highly redundant switch architectures, or top–of–rack fiber aggregation.
No good meal is complete without something sweet to satisfy the palette. Every network needs protecting, and our growing range of security appliances provides a wealth of features with which to secure and control the LAN. For customers looking to deploy our security appliances in the branch, one feature request has come up again and again. Allow us to introduce MX65, our first security appliance incorporating dedicated Power over Ethernet (PoE+) ports.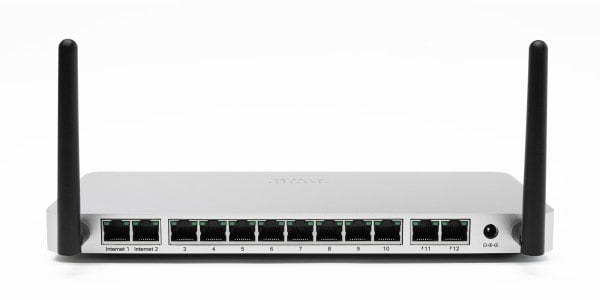 Now it's possible to power two devices, up to 30W each, without requiring a separate power injector. And that's not all that's new on the MX65. The model is available with a wireless option, providing 802.11ac WiFi with improved coverage thanks to a new wireless chipset and antenna design. There are also 8 dedicated 1GbE LAN ports and 2 WAN interfaces, perfect for customers looking to build dual-active VPNs with our Intelligent WAN technology.
We've done our utmost to provide a well-rounded launch here and trust that bellies are feeling good and full after these four courses. Over the next couple of weeks we'll be running a series of webinars and more detailed blog posts where we can explore these announcements in more detail. In the meantime, we'd love to hear your reactions to our launch in the usual channels, particularly on Twitter and our growing Google+ community.