We're at it again with Meraki Startup Kit v3.0, but this time in Australia!
The Startup Kit promotion was a hit in the United States, Canada, and the United Kingdom in recent years. This time around, we want to bring it to a new region and help more startups grow their businesses.
Meraki was once a startup too, so we know what it's like to have limited resources, be scrappy, and to work into the wee small hours of the night. Though we hope you aren't working around the clock, we'd like to support your network infrastructure by helping you save time, resources, and money. We want to make sure that your wireless and wired networks are easy to manage and in top performance at all times and when you need them most by giving you a chance to win the Meraki Startup Kit. If you're reading this and not part of a startup, be sure to share this promotion with a friend who is!
The Meraki Startup Kit has all of the hardware and software you need to set up a full network, including: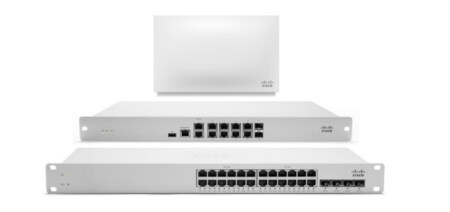 We will be awarding Startup Kits to up to 10 companies based on their ability to put a Cisco Meraki network to good use. To apply, fill out this short application form between 25 January 2016 to 30 July 2016.
There are some important eligibility requirements to be aware of. In order to place Startup Kits with organizations that will receive the most value from them, eligible companies must:
Have raised seed or Series A funding from VC firms and/or established angel investors

Be headquartered in Australia

Have not previously received promotional Meraki products, other than a free AP or a free switch from attending a webinar
The Meraki Startup Kit for Australian startups is a limited-time offer. Eligibility is at the sole discretion of Cisco Systems.
Enter by 30 July 2016 for a chance to receive your very own Meraki Startup Kit! To learn more about the products in the Startup Kit, attend an interactive webinar, see a live demo, and get your questions answered by our Product Specialists.