Wow. What a 2015! It's been another frenetic year for Meraki, with sales and the team continuing to grow at a breakneck pace. We hope all our readers have had an equally successful year to look back on, and are looking forward to a well-earned rest.
In the run up to the holidays we've allowed ourselves the freedom to indulge in some suitably questionable clothing choices, as has become the tradition of our age. Here are a couple of examples. Meet the winners of our ugly sweater and PJ day contests: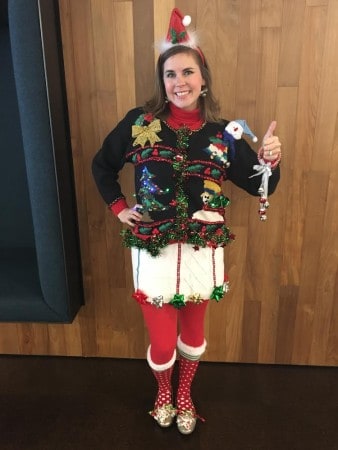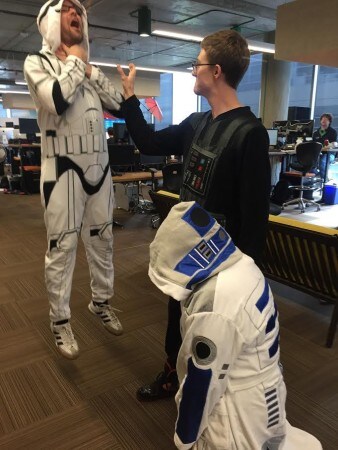 Suitably topical? We tend to think so, and so too did this gentleman who decided to drop-in on our offices to help with the judging: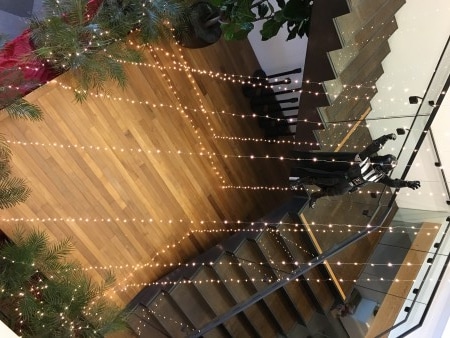 Finally, Santa may not have any more Meraki goodies to distribute this year, but rest assured we're going to be hitting the ground running in 2016 and will have more new products and features to announce in the very near future. Our New Years Resolution is going to be simple: keep on delighting our customers with more IT designed to make life easier and lower costs. I'm sure we can all raise a toast to that! Speaking of toast, here's the latest addition to our kitchen countertop…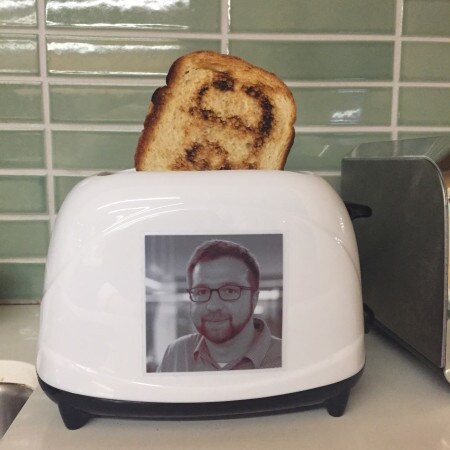 Yes, our very own Todd Nightingale, the man who leads the Meraki team. We thought this a fitting tribute.
Happy Holidays to you and your loved ones. We'll see you in 2016!